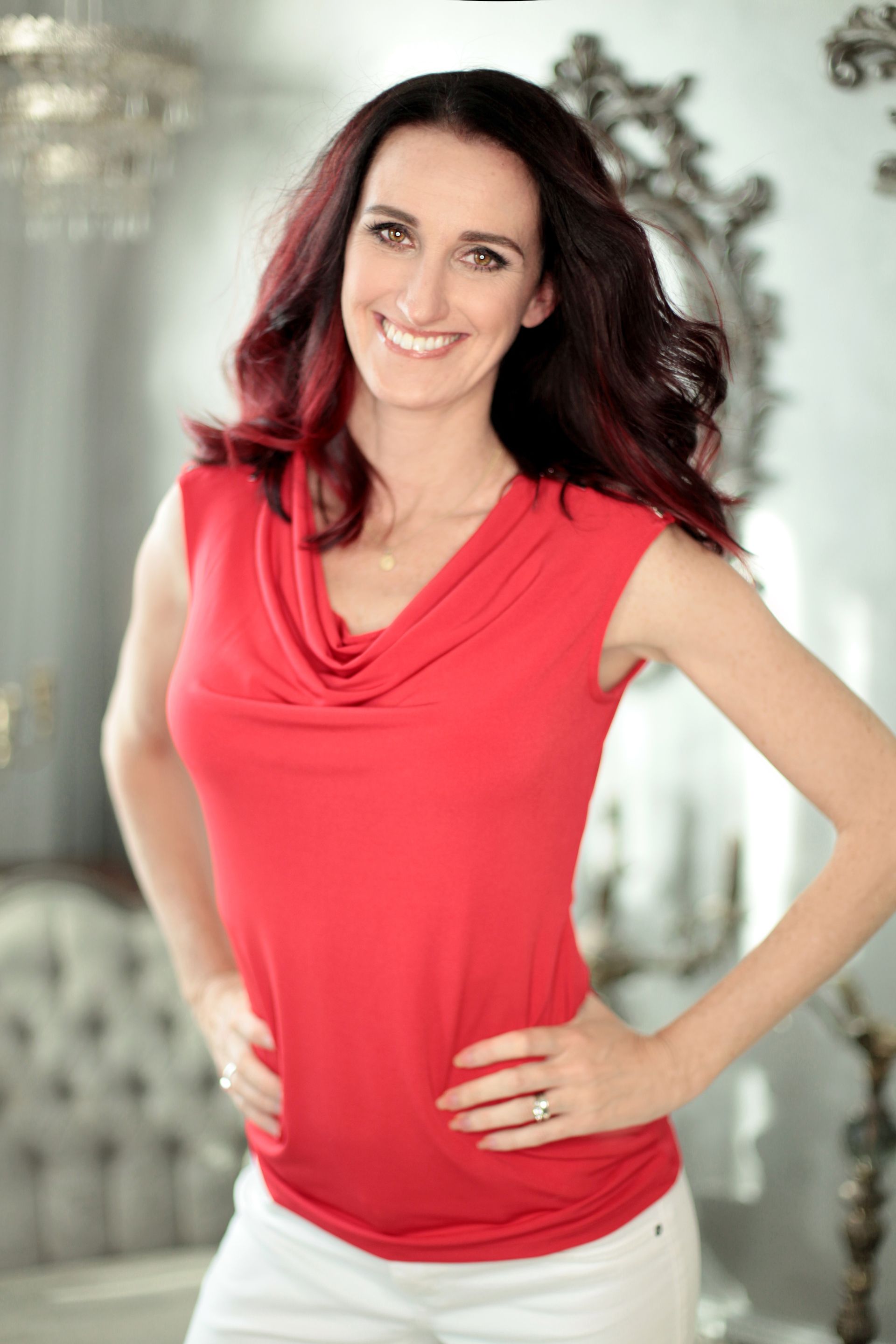 About Me
As an Amazon Associate I earn from qualifying purchases. Most posts contained links that allow me to earn commission if you shop through those links.
I am a 44 year-old wife and mom to three AMAZING children!  My husband and I became parents through the blessings of adoption after our journey through infertility. I am a dreamer, a believer and a constant work in progress. I am all about setting goals and going for it.
I believe in life's abundance, the Lord's love for each and every individual and that every day is a new beginning that can be filled with hope.
For as long as I can remember, my faith has been my parachute, bridge, comfort and lens.
I always dreamed about becoming a wife and mother, but the journey to those destinations were not the routes I had envisioned. As I traveled here, I had the opportunity of losing myself in my passion for teaching, the honor of coaching many young athletes in track and cross country and the privilege of earning my Master's Degree in History.
I recently wrote and published a book,
I love coffee. I love chocolate. I LOVE wine.
I truly appreciate a comedian that makes me laugh without making me feel uncomfortable. I am a sucker for romantic comedies. I wish my house was cleaner and I wish I were more organized. I've been a runner since I was in eighth grade, although lately my motivation needs a boost.  I absolutely love history and my Catholic, Christian faith.  Living right outside of Philadelphia, I try to be a "tourist" in my home town as much as possible!
Listen to Leah Darrow interview me on her podcast: Do Something Beautiful!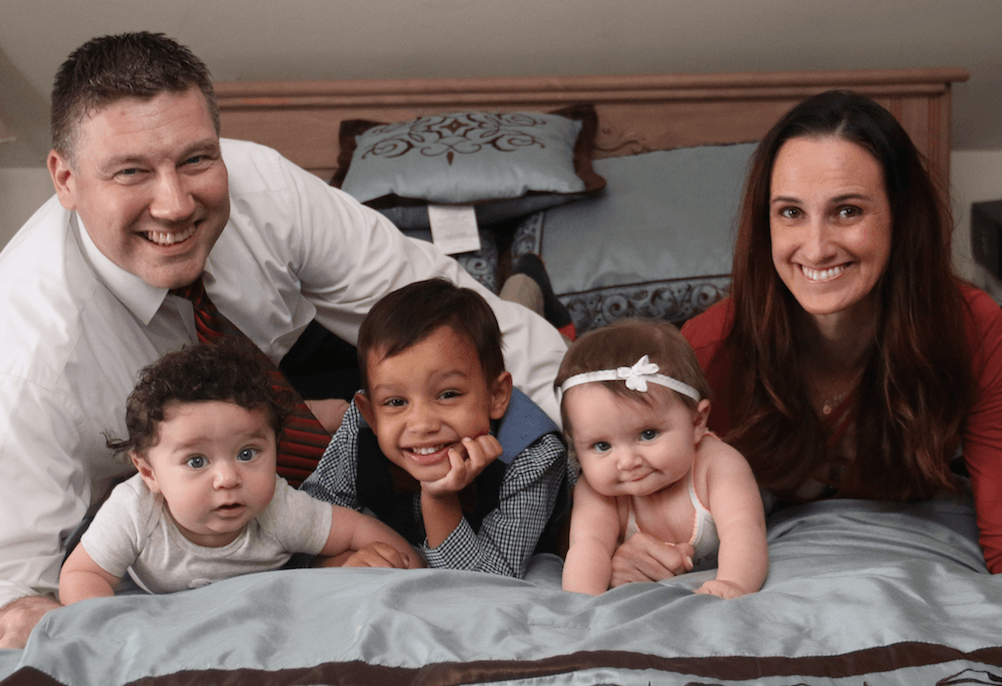 I am passionate about relationships (with the Lord and the friends and family He has given me), adoption, and the pro-life movement. I strongly believe that love and truth will find a way, and I often ask God to make me an instrument of His peace.
I believe in miracles. I hope the stories I share give hope, laughter and a renewed sense of gratitude for all of life's gifts.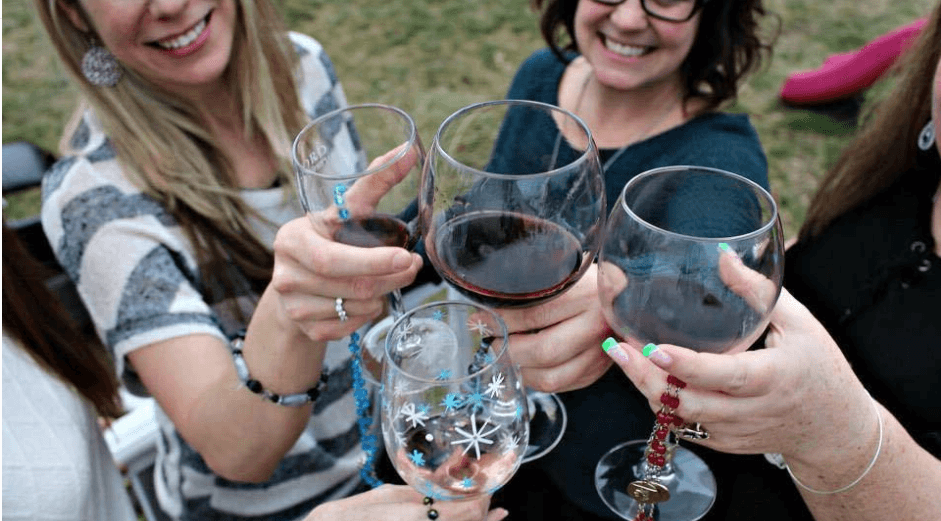 The name Prayer, Wine, Chocolate surfaced from a group of my friends who got together regularly for the Rosary . . . and wine and chocolate.  We once were reminescing about all the intentions we had prayed together for and how many prayers were answered and thought, "we could write a book".  We discussed what the title would be and prayer, wine, chocolate seemed like the perfect fit.  We never wrote the book, but I did start this blog! (Read more: Rosary Group and The Origins of Prayer, Wine and Chocolate)
Prayer, Wine, Chocolate is a blog about my Spiritual Journey to Motherhood and Beyond.
I originally started the blog to share how my husband and I were networking to adopt a second child.  Since money is and was tight, our second adoption journey did not involve an agency.  Our second adoption became our second and third adoption . . . and I learned that faith is the most important aspect of the journey. I thought that what I would share would be organizations to connect with and the best ways to network, I discovered connecting with Our Lord through prayer and growing closer to our Blessed Mother far surpasses our own plans and to-do lists!
I share stories of faith and seek to inspire everyone who reads my writing.  I feel like the Lord just wants us to grow closer to Him and that so much joy and hope comes from that relationship.  I believe Catholics can learn a lot from other Christians – especially how to embrace fellowship.
At Prayer, Wine, Chocolate I try to invoke unity among all people and spread a love for the culture of life. I strongly encourage Catholic fellowship.  I believe both our faith and lives should be celebrated!  At the same time, I have faced depression – I want people to know that God wants all of us to hope for a better future and believe that He will provide.
Prayer, Wine, Chocolate is also about my love of wine and pairing it with food.  I hope to write more about wine in general; pairing wine with food, and wine tasting.  I dream of one day traveling to Italy!
I am extremely interested in freelance writing opportunities and writing sponsored posts. I enjoy reaching out to people through articles, videos and social media platforms.
I am available to lead Prayer Journaling Workshops 
and give talks on topics such as
 The Power of Prayer in the Pro-life Movement (the Spiritual Adoption Prayer)
Prayer Journaling
Considering Adoption to grow your family? What you need to know to get started
Finding Yourself and Your Mission through Your Interests and Ta lents.
How to "Be Yourself" – Who you are meant to be and why you are so important!
– if interested, email me at prayerwinechocolate@gmail.com.
If you would like to know more about my family's adoption journey; or are looking for support or answered questions about infant domestic adoption; check out our adoption support group on Facebook: The Rose Garden: Adoption Support Group for Catholic Christians.
I look forward to getting to know you on this exciting adventure! Please feel free to email me anytime at prayerwinechocolate@gmail.com Looking forward to hearing from you! 
Catholic Social Media Influencers started as a group I created on Facebook, and has now grown into a website called CatholicsOnline.net.   Much more is in store for the future with this amazing group of both men and women who write, own businesses, create products and more.  If you are interested in working with our group, which is an extremely supportive community, and if you are a "Catholic Social Media Influencer"; please contact us!
If you are a business or organization seeking exposure through our influencers, here is the best way to get in touch: Contact Catholic Social Media Influencers
If you are a media influencer and would like to be included in the directory, apply here: Become a member and listed in the Directory!
Advertising Disclosure:
We are a participant in the Amazon Services LLC Associates Program, an affiliate advertising program designed to provide a means for us to earn fees by linking to Amazon.com and affiliated sites.
As an Amazon Associate, I earn from qualifying purchases.
Some pages on this site or in our emails may contain advertisements or affiliate links for which I am compensated (not only Amazon). I try to keep these relevant and few in number, but they help me to continue to provide this service.
Popular Posts