This post contains affiliate or associate links with several businesses (which means if you shop through the links, I earn a small commission). As an Amazon Associate I earn from qualifying purchases
This blog post highlights the conversation I had with Phil Kosloski, owner of Voyage Comics and Publishing. If you want to view or listen to the whole interview, here is the link:
This interview reminded me of an episode of The Big Bang Theory. Imagine Sheldon Cooper has a guest on fun with flags and the guest takes a drink of water, and, well . . .watch the video, you'll see where I'm going with this . . .
Speaking of Big Bang Theory and comic book publishing . .
I described his online store as "everything Catholic Geek".
Being a geek isn't exactly uncool these days.
Philip started writing a few years ago on his blog about instances when popular culture linked to Christianity.
And in recent times, popular culture seems to have embraced "geekdom".
So, if your son likes
the Star Wars films,
Lord of the Rings,
Superheroes,
sci-fi,
fantasy or comic books
I highly suggest you follow Kosloski's blog and consider making a few purchases in his shop.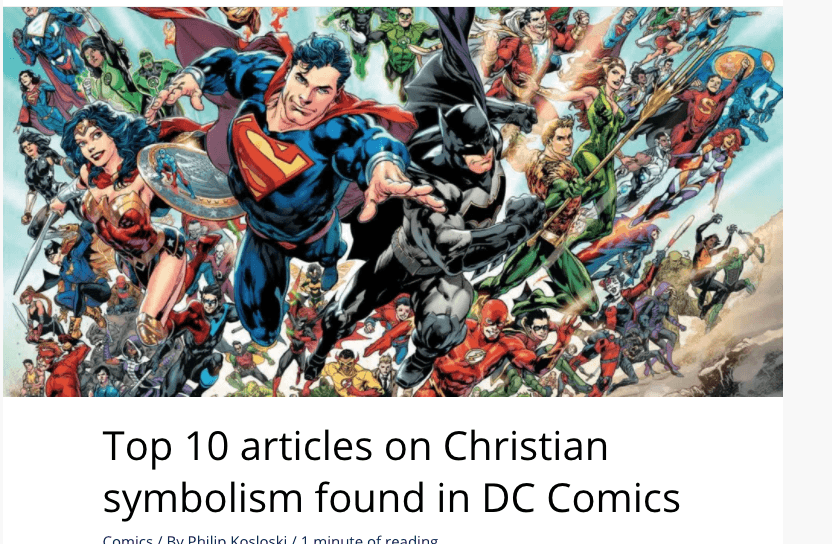 And think about how you can show charity in a really fun way by supporting the next Voyage Comic's kickstarter campaign.
As a female author of a new boy's journal, I asked Phil to share his insight as a man of faith and how being a young man and now father of five influenced his prayer life and overall dedication to Our Lord.
He said 5 things that really stood out.
Connect the real world with the world of fiction.
In The Force Awakens, Luke Skywalker takes refuge on a real island known as Skelling Michael. The Jedi are fictional spiritual warriors – but this place was the home of real spiritual warriors – Catholic monks.
Phil felt really compelled to explore that real world place and what really happened there. Who were the monks that live there? How did that place allow them to do real spiritual battle?
Finnian and the Seven Mountains, Kosloski's first comic book is "an epic journey that begins on the mysterious island of Skellig Michael, where [ a legendary sword rumored to have the extraordinary power to defeat evil] was last seen. 
Tip/Trick #1: Talk about the movies, films, and popular books that grab your son's attention and interest. Start by talking about what was really cool, but continue with a truth that was presented, a place that really exists, and maybe a topic that was discussed.
Discuss the desire to fight and who is really behind the bad stuff in the world.
I asked Phil who his favorite superhero is, and he said Spider Man. While defending his answer, he mentioned an ordinary kid doing extraordinary things.
Later in our conversation, we discussed Spiritual Warfare a little more. Phil recommended that we teach our sons to direct his desire to fight in the right direction. There is an invisible world around us but we often forget because we can't see it.
Who is really behind the bad stuff in the world? It's easy to get mad at people – but really we could pray more for others instead of getting int actual fights with people.
These conversations can be brought up when discussing popular comic heros. According to one of the posts on Voyage Comics blog:
" DC Comics remains one of the most popular brands of entertainment, with its iconic superheroes, such as Batman, Superman and Wonder Woman.
Surprisingly, over the years much Christian symbolism has found its way inside DC Comics stories, including many of their latest movies.
Whether intentional or not, truth, beauty and goodness is on display . . .
See more: Top 10 articles on Christian symbolism found in DC Comics
Tip/Trick #2: This is where Phil's blog can come in really handy. This blog constantly brings the fight against evil in our cinemas back to the true fight we are called to – spiritual warfare. Remind and teach your son how to fight this war and that, in fact, it is a very real battle.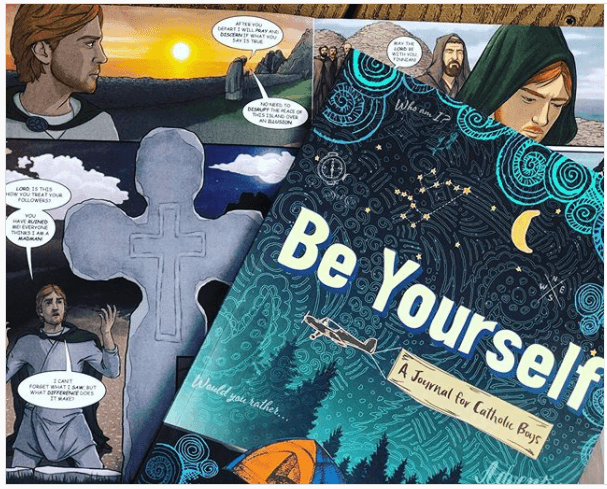 Reassure the fact that Catholic Men can – and do – have really cool careers and vocations
First of all, Phil Kosloski works from home writing for Aleita and owns a Comic book publishing house.
If that isn't impressive enough, consider Jim Caviezal.
Two artists that have made the Finnian series come to be and continue to grow are Jim Fern and Jay David Ramos, both devout Catholics and also employed by both Marvel and DC comics.
Father Peyton was ambitious in his mission and contacted popular Hollywood actors and actresses, such as Bing Crosby and Loretta Young, to help him convince families everywhere, "The family that prays together stays together."
Using television, radio and film, Father Peyton was a modern-day missionary who went on to encourage devotion to the Blessed Mother and inspire families to pray together. His inspiring life story is now made accessible for the first time in a comic book format.
This comic book and the first of the Finnian series, both bring up the important topic of discernment.
Tip/Trick #3: Discuss the future – what does your son see himself doing as an adult? Has he considered becoming a priest? Does he have a certain career in mind? Once he reveals what he is interested in, try to find him examples of devout, prayerful men who are currently working in that field.
Mention and Encourage Discernment
Phil advised: "Every discerning Catholic young man should go to the seminary."
He stated the seminary environment is great for discernment. He himself spent 3 years in the seminary before he became aware that his calling was not to become a priest; however, he felt being there was definitely a fruitful positive experience.
Tip/Trick #4: Two of Kosloski's comic books take a good look at discernment: the first book in the Finnian series as well as The Tale of Patrick Peyton. The question, what does God want me to do is one we often ask – encourage your son to pray about decisions before making them – the decisions he is making right now, this week, and this month. This habit will come in handy when larger questions (like is God calling me to the priesthood) come about.
Embrace driving your son to Youth Group
When I asked Phil about his own journey with the faith, he mentioned going to youth group.
He said he did grow up in a Catholic family and wasn't to active in the faith but then in high school he got involved in youth group and that sent him on a different path. Being around other Catholics was very influential.
Tip/Trick #5: Find a local Catholic youth group. Volunteer to take your son to one of their events.
Bonus Tip: Get your son this journal 😉
I love reading your comments! What other ways can parents nurture the faith of their sons!??? Leave a comment and let us know what has worked in your family!