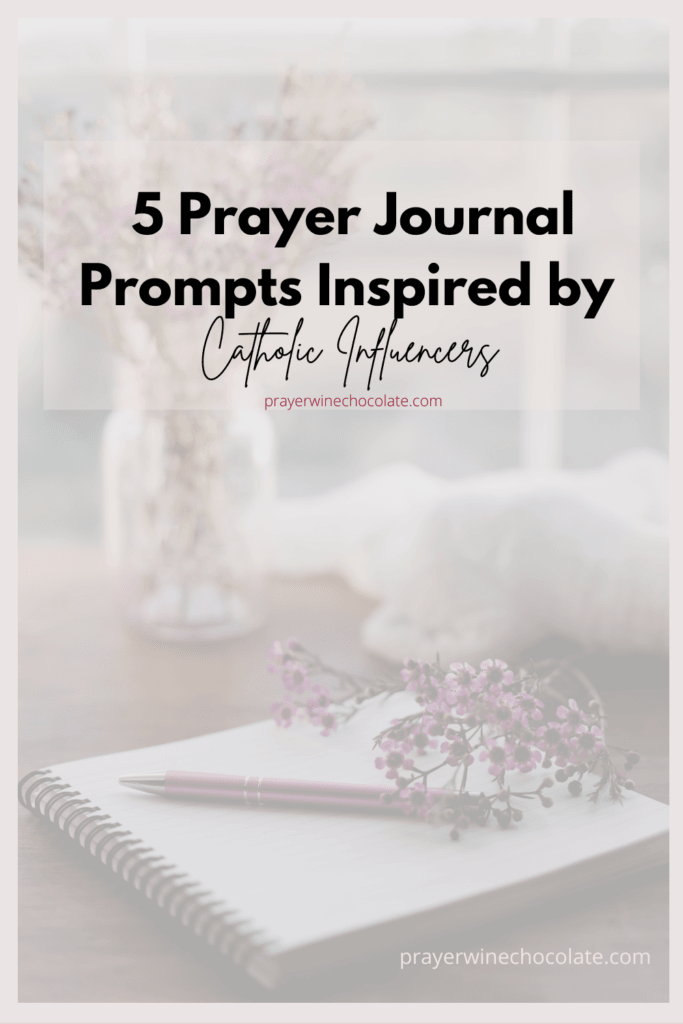 This post contains affiliate or associate links with several businesses (which means if you shop through the links, I earn a small commission). As an Amazon Associate I earn from qualifying purchases.
I follow a lot of other Catholics Online – and some truly move me and minister to me.
I had to share these prayers (perfect for putting in your journal) with you!
Prayer Journal Prompt idea: Copy a prayer like this brand new Litany of Confidence
You can copy the whole thing, or just part of it! After you copy it, let it sink in, reflect upon it and perhaps write where your thoughts and heart were led to by praying these words.
Written by Alexandra Sullivan (Transform Our Hearts Blog).
Alex shared this on her Instagram account and I thought it was so amazing. Then, I read the story that inspired it – and wow – yep – AMAZING!
Catholic Prayer Journal Idea: Inspired by the Blessed Mother
Write one (or more) Hail Mary and then add this sweet ending . . . O Mary, my Mother, preserve me from mortal sin this day.
Introduced to me by Alicia Baker, owner of Ne Heart Untouched
Catholic Prayer Journal Prompt with Scripture: Imaginative Prayer
My good friend Jerry Windley-Daoust's book has just been released, it's called Imagine You Walked With Jesus
In addition to this new book, Jerry has some FREE resources on his website, one is titled Imaginative Prayer Journal Examples
I have to admit, I was completely unfamiliar with this type of prayer until I interviewed Jerry on Facebook last week.
Click here to watch the interview where Jerry explains how to pray in this way originally taught by Saint Ignatius!
During this discussion, Jerry led me into this type of prayer and – unexpectly – I was so impressed and quite taken back!
It's definitely worth looking into and trying out!
Modern Prayer Journal Prompt: Use a Catholic Prayer Sticker
I did a reel showing how I did this on Instagram – Journal Prompt Reel
The Surrender Prayer Sticker is from Just Love Prints!
I bought a handful of these new prayer stickers in the shop – so far this is the only one I used, but I highly recommend checking out the other ones and getting a few! I so love stickers (must be the 80's kid in me)!
Did you see my whole "Catholic Sticker Bar" idea????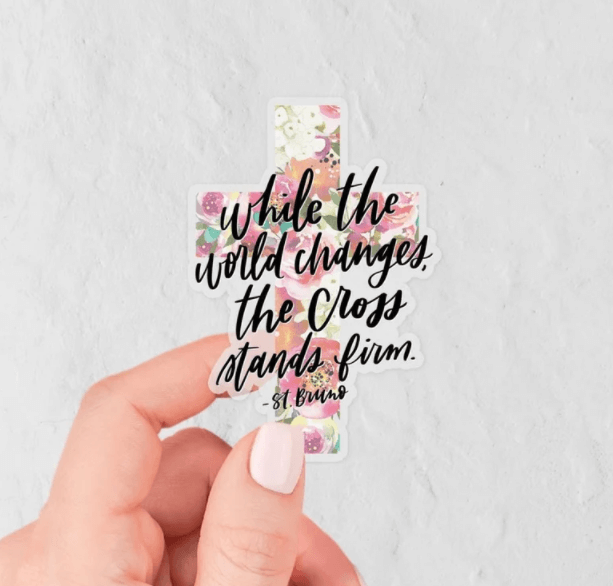 40 MORE Catholic Prayer Journals Now Available!
You can now get more Prayer Journal Prompts from this ebook!!!!
A few years ago, I compiled a free resource (still available) that provides you with 40 Prayer Journal Prompts to use during Lent. If you have already used those, here are 40 more!
If you have not already, sign up for my newsletter and get free Journal Prompts for Lent!
Invite your kids to journal with you too!
Be Yourself: a Journal for Catholic Girls and Be Yourself: a Journal for Catholic Boys are the perfect way to introduce journaling to your children!