Looking inside my home, what I need most right now is:
Structure;
Increased Prayer Time;
More Patience
and reassurance that things will be okay.
Personally, I feel saturated by all the resources I am seeing for homeschooling as well as other things.
I need a little help, but – I don't need to so much thrown at me that I feel overwhelmed.
The Pray, Hope and Don't Worry Catholic Mom Bundle
While you are spending more time at home, here are some resources that will get you through these strange times.
The all-digital Catholic Mom Bundle is loaded with resources for moms' emotional health, family fun, happy homes, and spiritual growth. Normally, our bundles are priced at $25. That's already a massive discount off the normal price for 20+ resources from moms like you. But in this time of quarantine and trial, we'd like to offer some extra help. If the regular price is out of reach, feel free to pick a price you're comfortable with. (minimum of $3).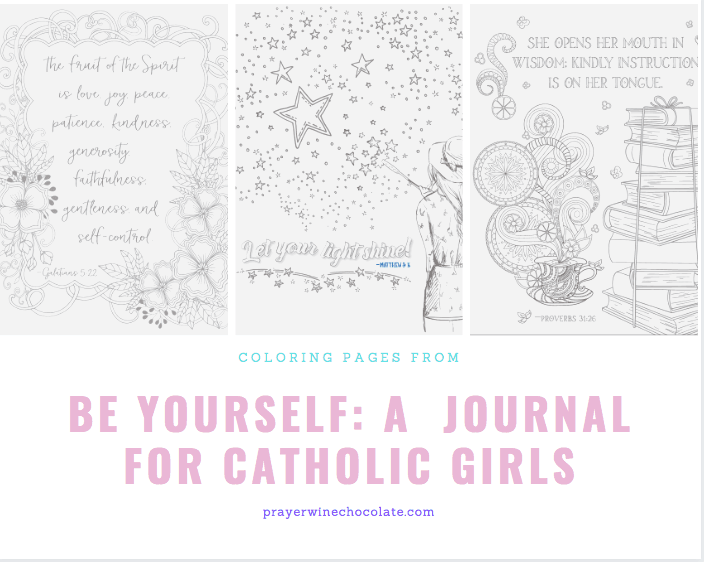 These serve as great prayer tools as well as a way to reduce anxiety and decorate your prayer corner!
Reduce stress and anxiety while increasing your prayer time!
Women and teens will enjoy these 20 Inspirational coloring pages featuring Scripture verses, Saint quotes and prayers.
I love this because I can simply go to Terri and say, "Hey, I have a second grader and I'd like to let him play a learning game on the computer – what's free and helpful? Or, I can say – my 2nd grader is struggling with writing neatly – can you suggest something for me to do with him that will help?, etc. One source who knows what she's doing. That's what I need right now.
Terri L. Hedrick, M.S. is a sought-after homeschool speaker, long-time educator, homeschool mom and homeschool coach who has worked with hundreds of homeschooling families. Join her Homeschool Helpline (HSHL) exclusive homeschool life coaching group for one month! There are many other perks to being a HSHL member including access to coaching 24/7 in a private Facebook group, monthly live coaching calls and much more.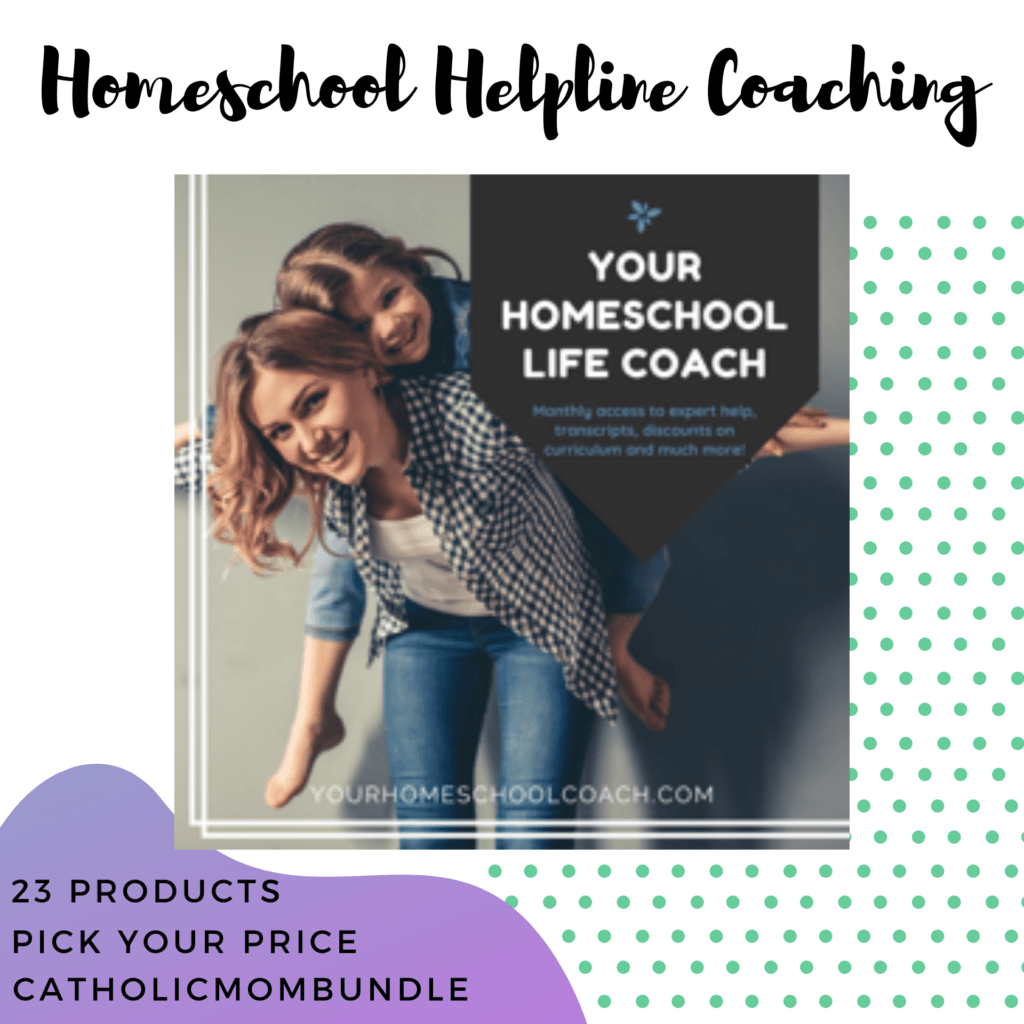 Although I don't have plans to become a VA, I think that this is certainly an incredible skill to have on a resume. I also wonder if more people will be seeking work from home employment, and this is one job many people can do from home.
Are you looking for a way to make money from home? In this season of uncertainty. whether you just want a side hustle, or you need something because you just have a big shift in your life being a Virtual Assistant is a great way to start. Anyone can do it and it's free to start. This is your quickstart guide to the skills needed, free tools to use, and places to find jobs.
Going to a parish led Stations of the Cross is not an option. This is such a great Lenten devotion and practice. I love how this printable pack will make Stations of the Cross a possibility at home!
This printable pack includes 36 crisp coloring pages of Stations of the Cross and Lenten symbols. Plus, Stations of the Cross printable artwork in full-color and black-and-white.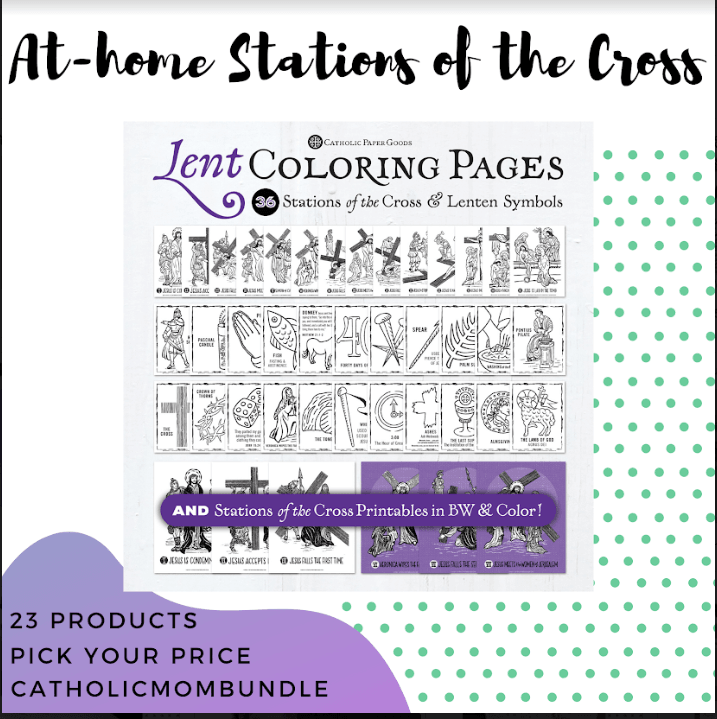 *not included in the Catholic Mom Bundle
Many people are missing community. This is a way to provide your parish with communal prayer during Holy Week.
Your purchase may be used by a SINGLE PARISH (or a single faith community, for example a book club or Scripture study group)
About: Walking Holy Week with Jesus.
With this prayer journal, you'll experience Holy Week in a whole new way. Each day from the Saturday before Palm Sunday through the Resurrection has Bible readings, reflections, prayers, and journal prompts to help you immerse yourself in the reality of Jesus' Passion, death and Resurrection.
Imagine yourself encountering Holy Week for the first time. Place yourself into history. You'll walk by His side every step of the way. You'll experience the fear, the pain, the suffering, and finally, the joy of this pivotal week in Salvation History.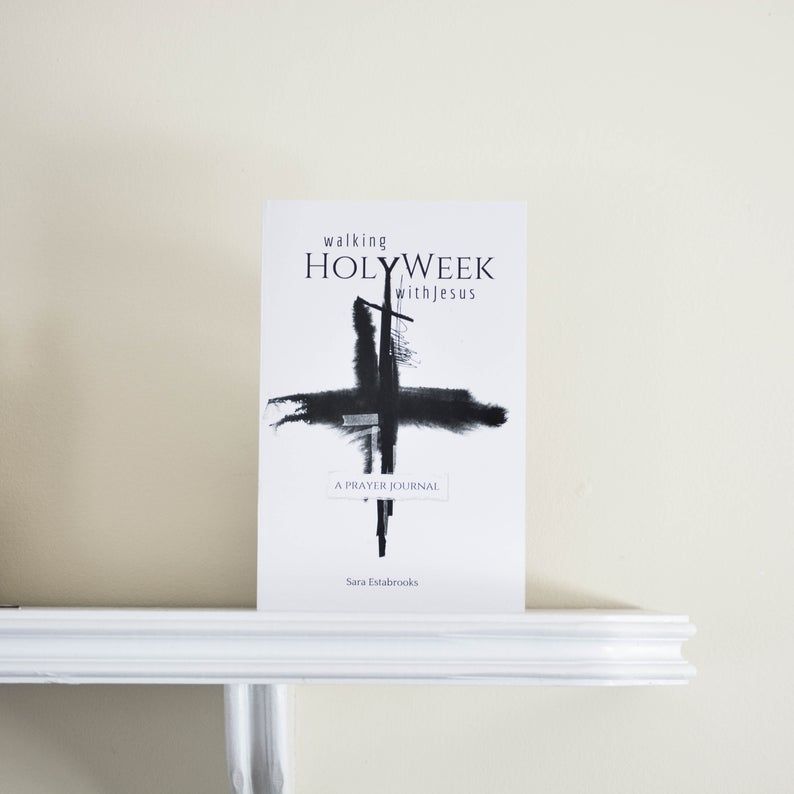 Screen time is increasing with so many events being cancelled. This course is a great reminder for all that we are called to be Saints.
Your teen and tweens spend time on TikTok, Instagram, Twitter, YouTube and more – are they aware of how to be who God wants them to be as they interact with others there? This course is a great conversation starter in your families.
This course is a perfect introduction to healthy, holy social media use for teens and young adults, and a much-needed reminder for people of all ages.
Learn the ins-and-outs of virtuous social media use through instructional videos and the accompanying printable workbook.
Reflect on the application questions to help you put your Catholic Faith into practice online.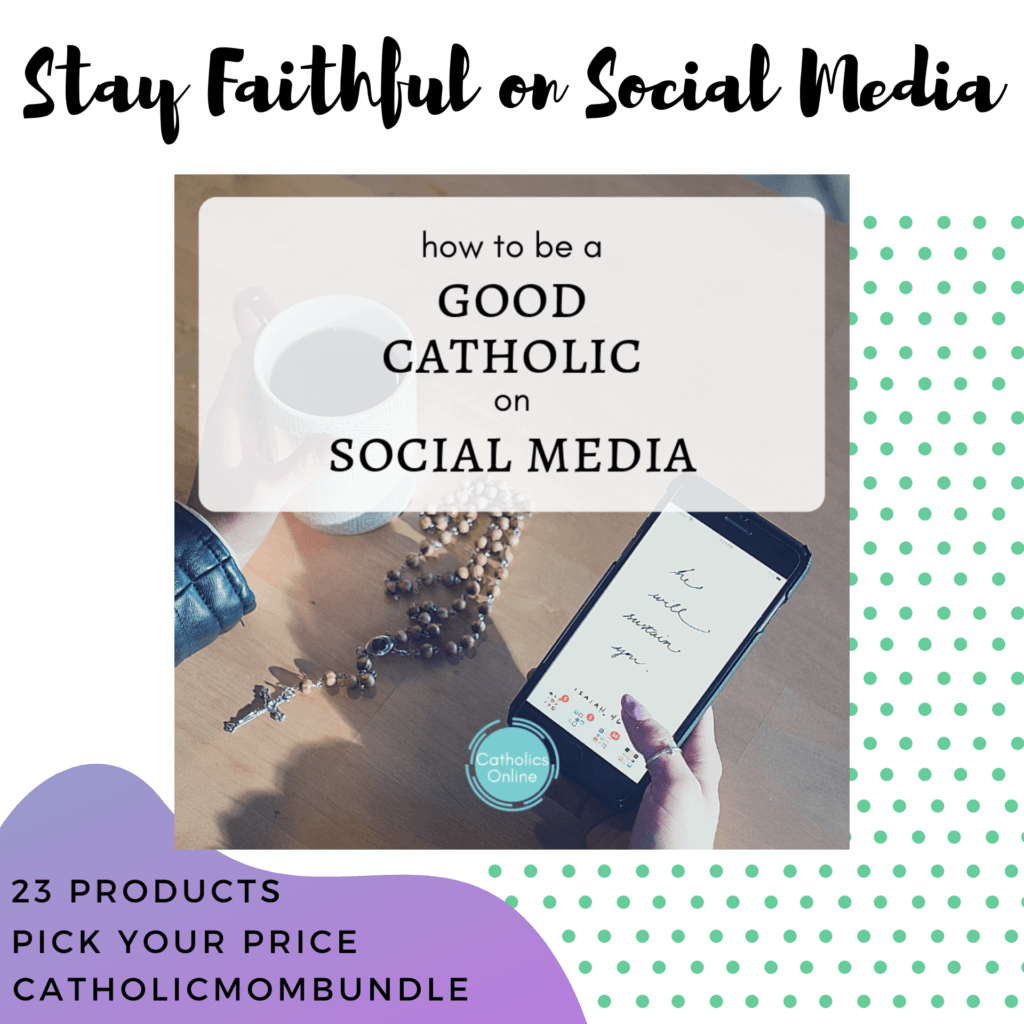 Take this course by yourself, with a friend, or as a parent-child team to help your teen get a safe start to social media. All materials are digital and available immediately upon purchase.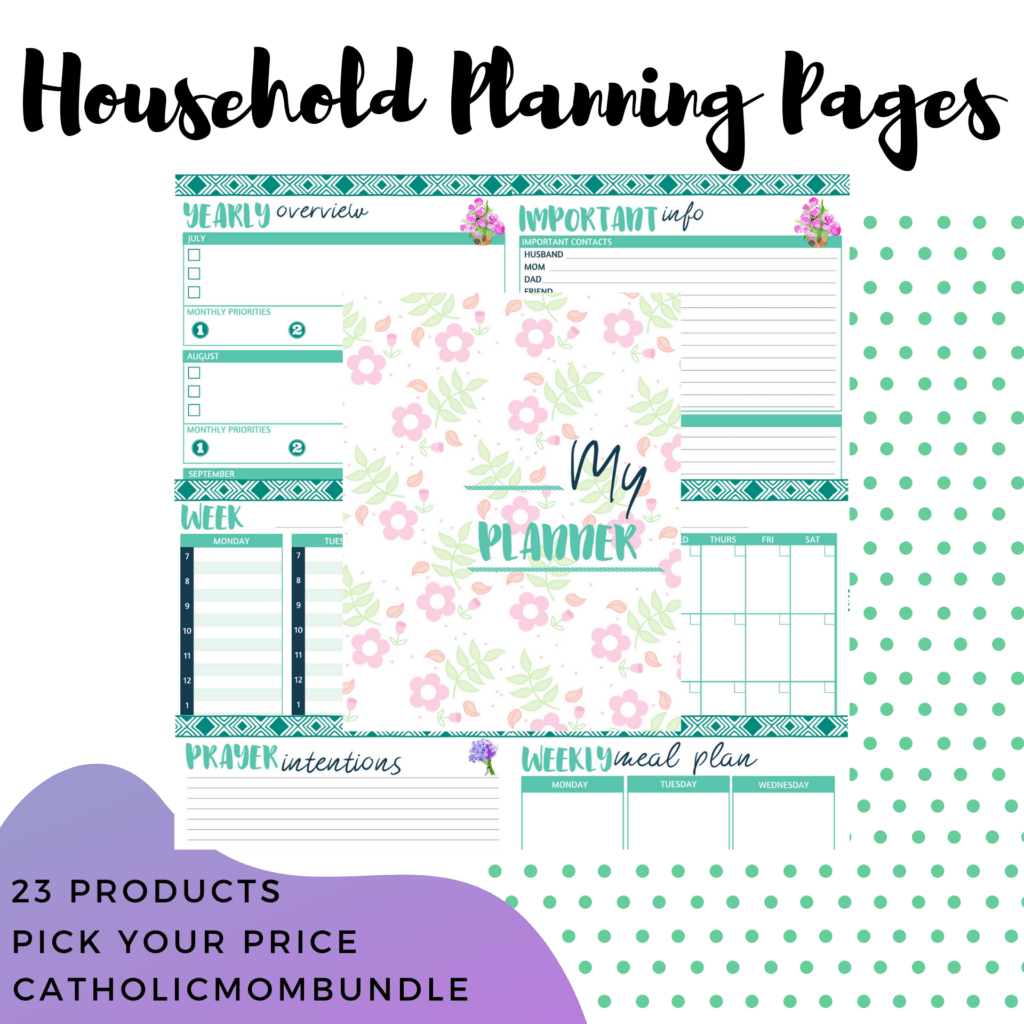 I need STRUCTURE just as much as the kids!
The structure a brick and morter building brought to your life is now gone. Whether it was a school building or a place of employment – many people are now doing at home what they did elsewhere.
Structure helps us be more productive. The planning pages will help increase structure in your home and life!
13 different pages including: –an undated monthly layout, –weekly vertical layouts, –monthly priorities, –annual goal-setting, –prayer intentions, –meal plan, –bill tracker, –important info.
If you do decide on purchasing the Catholic Mom Bundle – there are even more useful resources in there! Check it out and let me know which digital products you are excited to try first!