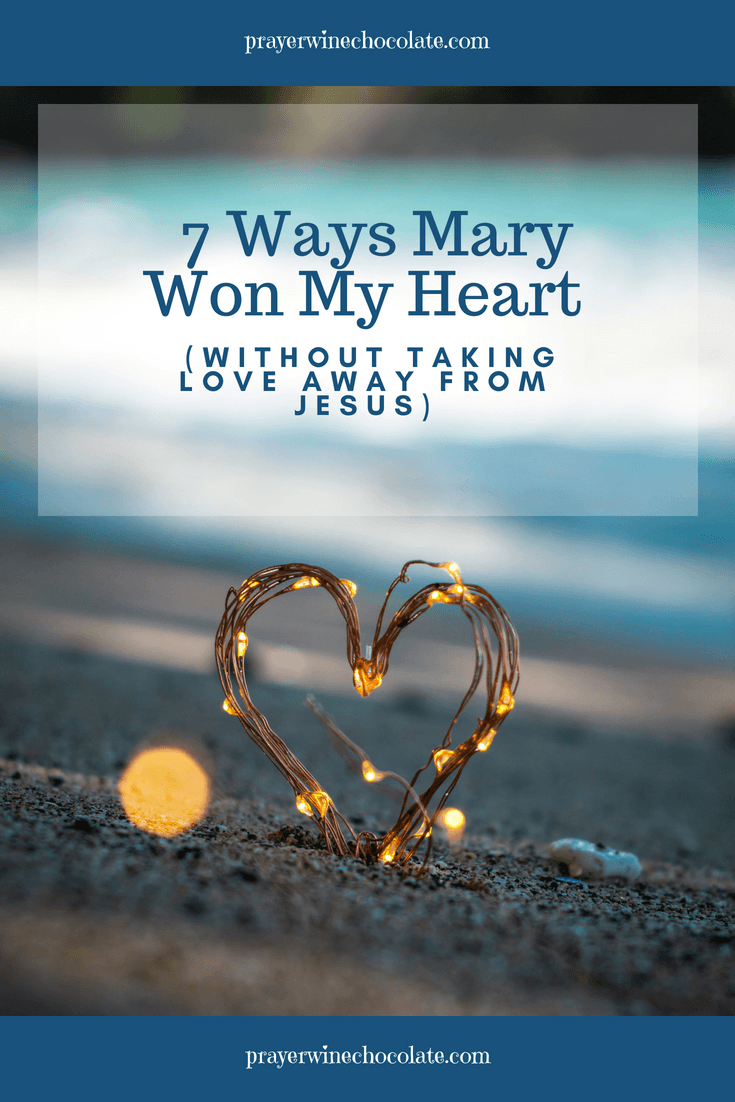 This post contains affiliate links.  See my About Me page for more information.
"Why pray to Mary when you could pray to Jesus?"
I feel like this is asked of Catholics often – and I feel like it is a great question.
As someone who became Catholic as an infant, I didn't always understand the extreme devotion some people had towards Our Blessed Mother.
Personally, most of my private prayers start with:
Dear Jesus
Dear God
Dear Heavenly Father
Dear Holy Trinity
Dear Lord Jesus
Don't get me wrong, I've always understood  that I could ask her to pray for me.  I believe that she, like any other Christian, would pray for me if I asked her too.  But, I didn't really "get" how some Catholics really seemed to venerate her or go straight to a Hail Mary over a "Dear Jesus, please help" prayer.
And since I didn't really get it, I couldn't defend this portion of my Catholic faith . . . and that bothered me.
I wondered if I was Catholic for the right reasons.
I had (and still have) this amazing friend who is a very faithful born again Christian.  We would often get into discussions about our faith.  Many times she would ask "why" we as Catholics did or believed certain things.  I wanted to be certain I was giving the right answers – and I was interested in knowing the church's reasons and explanations for her doctrine and traditions.

7 Ways Mary Won My Heart (Without Taking Love Away From Jesus)
1. Researching Apologetics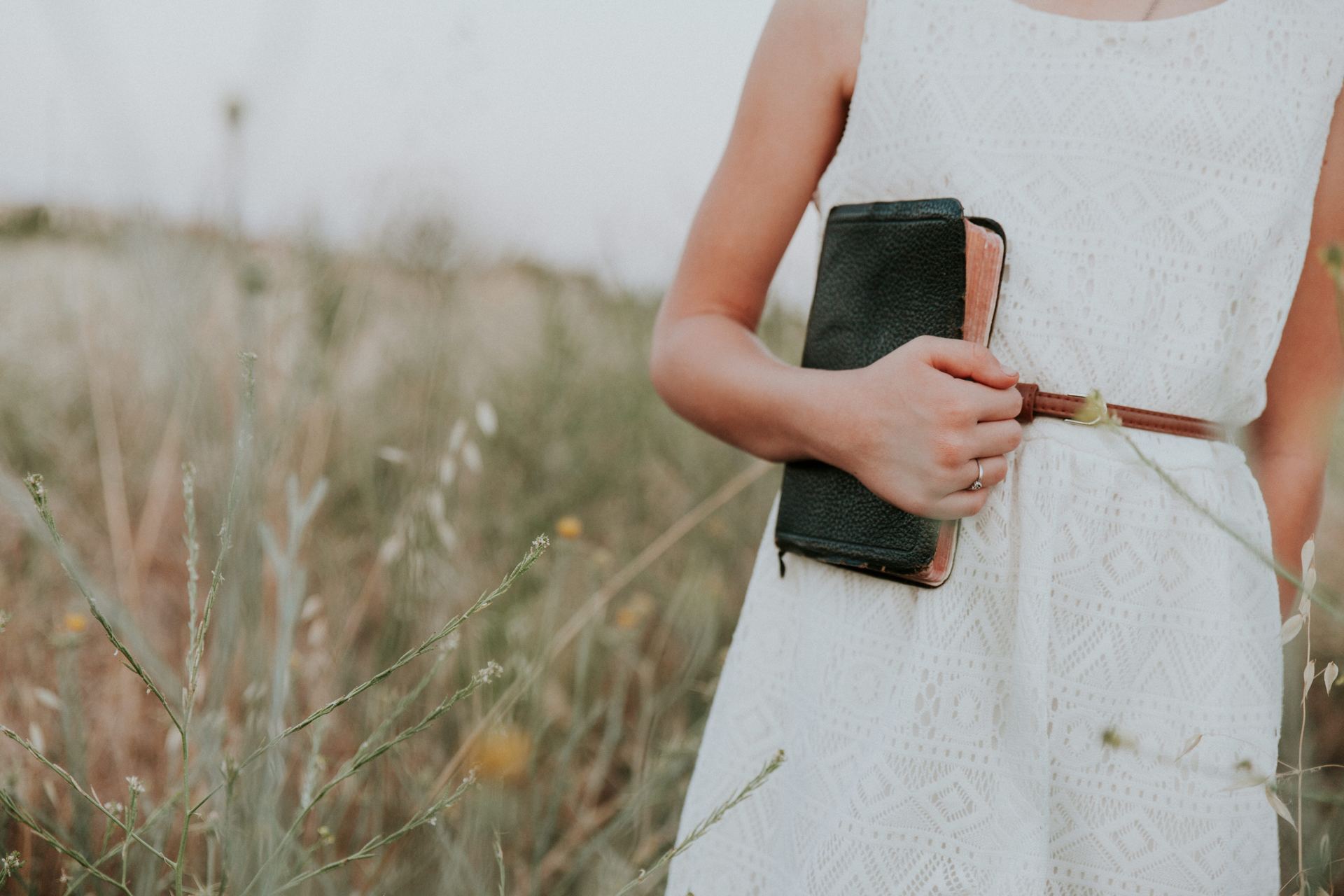 So, I took it upon myself to read more.  One book I found that I remember being very helpful was A Philadelphia Catholic in a King James Court.
This book was set around a fictional story where a high school student lost his dad who was working as a firefighter. The main character spent the summer with his mother's non-Catholic Christian family in the mid-west.  He would get into conversations about faith and found himself reading some of his father's books in order to understand his Catholic faith more deeply.  Each time his Protestant uncle would ask him a question about the Catholic faith, these resources allowed him to answer those questions and pinpoint the origins to a Scripture passage.
I learned a lot from that book, but one part about Mary stands out in my memory:
"I will put enmity between you and the woman, and between your seed and her seed; she (ipsa) shall crush your head"
Genesis 3:15
I remember it thinking, "wow, that definitely doesn't say women.  That is one woman being talked about in the very first book of the Old Testament."
That does make Mary different from every woman who has ever lived – including the holiest of saints.
Still, I saw Mary as another Christian who would pray for us if we asked her – just like our friends at church or family member who we know pray.
I'm not sure how other Christians feel about that – or even if my good Christian friend agreed – but that's how I felt.
This was a neat discovery, but I don't think I changed my prayer life at all.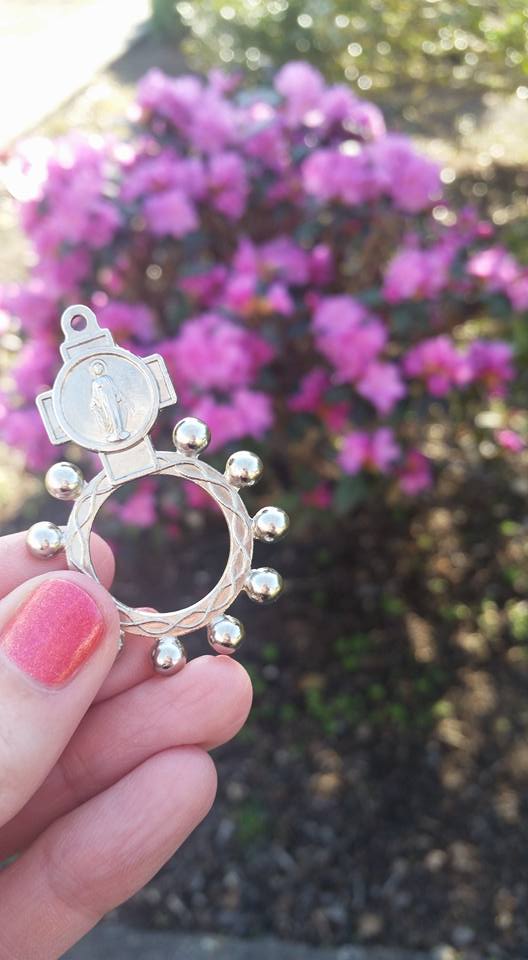 2. Praying the Rosary
A few years went by and a friend invited me to go pray the Rosary with her mom and her friends.  This happened a few times until about 4 of us started our own Rosary group.  It was more than a prayer group though – it was "Friend Therapy".  I lived by myself and was going through a rough time. These three friends that came to pray – they too were going through some tough times.
We would eat together, watch Friends (it was the last season) and then, we'd say our intentions.  We let a lot out that we were struggling with and aching over.  Then, we would pray the Rosary.  It was this tradition where "prayer, wine, chocolate" was born!  Years later we were talking about all the intentions we had prayed for and I said, "we should write a book"!  When we brainstormed names, "Prayer Wine Chocolate" was the clear winner!
For me, those Rosary nights were not so much about devotion to Mary, but were about finding comfort in friends that share my faith and gathering to ask Jesus for help.  So many of our prayers were answered in time.  The meditation calmed me. Thinking about the mysteries, the intentions and the words of the prayers helped me get in a deep state of prayer. The memories, friendships and eagerness of us wanting to get together to pray for years now have instilled in me a great love for that prayer.
In addition to my own experience, reading Immaculee Ilibagiza's incredible experience in the book Led by Faith  increased my awe of how the prayer has made a difference in the life and faith of others.
Remind yourself to pray the Rosary with these unique, cool socks!
I don't recall how I heard about this book, but I read it in 2 days.  It was so interesting and if you've seen the movie, I feel like it just did not demonstrate the amazing story I read in the book. (get the book on Amazon here: Heaven is For Real)
A Christian Pastor's four year old son survives a very scary sickness and hospital stay.  Soon after his illness, he tells his parents that he met his sister (a miscarried sister that he was never told about) and mentions and other things that happen while he was in surgery.  The little boy, Colton, told his father that he saw him praying while he was in surgery.  Colton described meeting his grandfather and sitting on God's lap. The things he saw compelled his father to write it down and eventually became this book.
What fascinated me – and how this relates to Our Blessed Mother – was not actually in the main part of the book, but in the Epilogue.
In the Epilogue, the author states:
" A lot of our Catholic friends have asked whether Colton saw Mary, the mother of Jesus. The answer to that is also yes. He saw Mary kneeling before the throne of God and at other times standing beside Jesus. 'She still loves Him like a mom'. Colten said."
Reading this I shook my head yes and thought, that is exactly what we as Catholics believe.  She kneels in front of the thrown of God . . . she is praying for us.  She is standing next to Jesus.  I envision her standing there, looking the same direction as Our Lord . . . at us.  Rooting for us, loving us and desiring that we open our hearts to God's grace.
And the catechism of the Catholic Church states:
We believe that the Holy Mother of God, the new Eve, Mother of the Church, continues in heaven to exercise her maternal role on behalf of the members of Christ" (Paul VI, CPG § 15).

Or, In four-year-old language, "She still loves Him like a Mom."
This witness made an incredible impression on me because it was given by a non-Catholic.
It's amazing how the Lord works in our life.  I contacted the Miraculous Medal Shrine in Philadelphia because I knew they had a gift shop and I was planning on writing a post about giving gifts at Christmas that remind us of our faith.  The Shrine was more than generous in donating products to include in a giveaway, but the director asked me – are you going to write only one post?  That made me stop and think.  He had said yes to the long list of gifts I requested . . . I could do more than one giveaway and write more than one post.  I ended up writing Five Reasons Why I Wear a Miraculous Medal which became an extremely popular post.  As I was writing it, I did a lot of research and came across this:
Our Blessed Mother instructed Saint Catherine Laboure to "have a medal struck upon this model. Those who wear it will receive great graces, especially if they wear it around their neck.
I had a Miraculous Medal someone had given me on my keychain up until that point.  That statement made me think, I should wear one as a necklace.  I barely ever wear jewelry so I thought this might dress me up a little bit and at the same time, maybe I'll receive great graces!
And I really don't know how to explain it – but I do believe I did start to receive more graces.  I became more in tune with how to pray, asking God "help me to be who you want me to be" and simply being more drawn to learning more and praying more.  It was after this that a friend of mind suggested Marian Consecration.
My response: "Marian what?"
The complete title of this book is 33 Days to Morning Glory: A Do-It-Yourself Retreat In Preparation for Marian Consecration.
I had never heard of the book or Marian Consecration.  My friend who suggested it might have sent me the book in the mail.  I honestly can't remember.  I followed the suggested directions.  I started on a date that would have me end on a day that was dedicated to a title of Mary.  I can't remember which date or title.  I read the book in 33 days.  It was perfect for me because it only required a small reading each night.  I found each day's reading fascinating.
For me, the book/retreat helped me learn about saints who held a special devotion to Mary and how Our Lady plays a role in leading us to Jesus.  I'm pretty sure the purpose of the book isn't to educate, but to foster a relationship "to Jesus through Mary".  But, I felt like it was a great learning experience.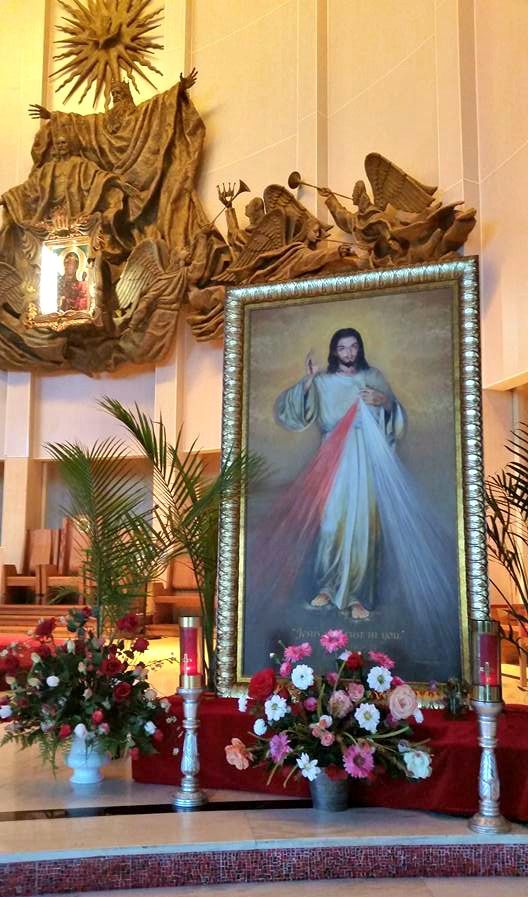 I realize that sounds nuts, but I really don't know how else to put it.  I wrote about it here: Our Lady of Guadalupe: Her Image Still Appears
It's a great story that ends my life as a mother of one and begins it as a mother of three 🙂
7. Being the Mother of a Son
I know how much I love my little boy.  The love of a mother is something incredible.
I think of moments that I've seen my son wanting to play with others and them not embracing him. In those moments, my heart desires that those children see all the good in him.  I want them to see him the way I see him.
I imagine Mary feels the same way about others loving her son.
I want others to love my son.  I want others to love God.  For Mary, both of those passionate feelings are rolled into one.
Personally, those are both pretty intense feelings.  I am sure they are pretty intense in our Blessed Mother's Heart too.
I imagine Mary reaching her hand out the way a mother would if we were climbing a mountain together.  She is ahead, but Jesus is on top. I'm behind and struggling, she grabs my hand and helps me up each time I ask.  My goal is to get to Jesus, she just wants to help me get there.