When someone asks me "What are you reading right now"?  I wonder if it would be appropriate to laugh out loud.  But then I realize, it's a serious question, and many women are better at balancing their lives – and actually read books for their own pleasure.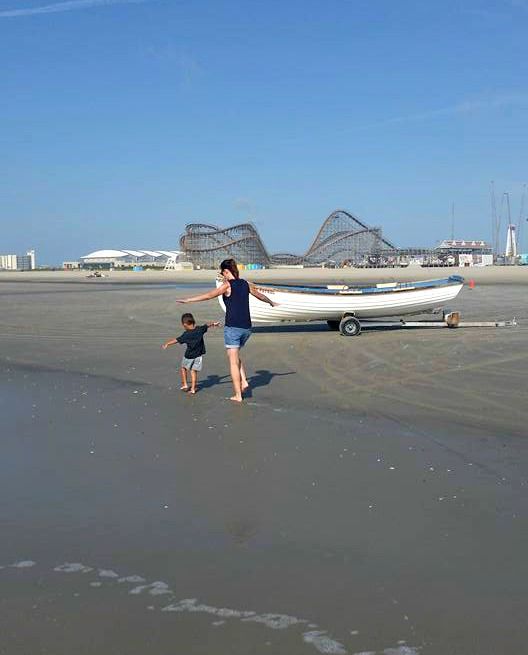 Affiliate links below will allow me to continue writing – I only link what I would recommend!  Thank you for your support and for reading my work!
My answer to "What are you reading right now"?  would be . . . "well, I started My Sisters the Saints about two months ago and Say Goodbye to Survival Mode about 3 years ago.  I'm hoping to finish one of those books soon."
Then I think, what I'm REALLY reading now is every Paw Patrol book we own; every Curious George story ever written; and whatever my son picks out before bedtime.
Well, not WHATEVER he picks out.
A few nights ago I told my four year old to pick out a book.  He immediately picked Darth Vader and Son. . .
which I immediately took,
opened his bedroom door,
tossed it in the hallway and turned to him saying,
"pick another one".
He asked, "Why"?  I answered, "because that's a daddy book."
Hey, I didn't say what I was thinking – I hate that book, it only makes sense to daddy because he has every Star Wars movie memorized.  It's great for a daddy/son bond.  
My innocent son then goes back to the book shelf and looks through the books saying, "What's a lady book?  What's a lady book?"
It cracks me up that he says "lady" and not girl, woman or mommy.  But anyway, I answered, "anything else".
He then picked a book with Big Bird playing a drum on the cover.  It was great, because I had never seen that book before.  It was "new" for both of us.
I honestly don't know what my favorite book was as a child.
I can tell you though, there is one book that I read to my son that has become of favorite of mine because it makes us laugh, and we quote it whenever we see the watermelons in the supermarket.  We don't just love it because it gives us an inside joke when we are food shopping – he loves it because it's Paw Patrol, I love it because it's super short and easy to read.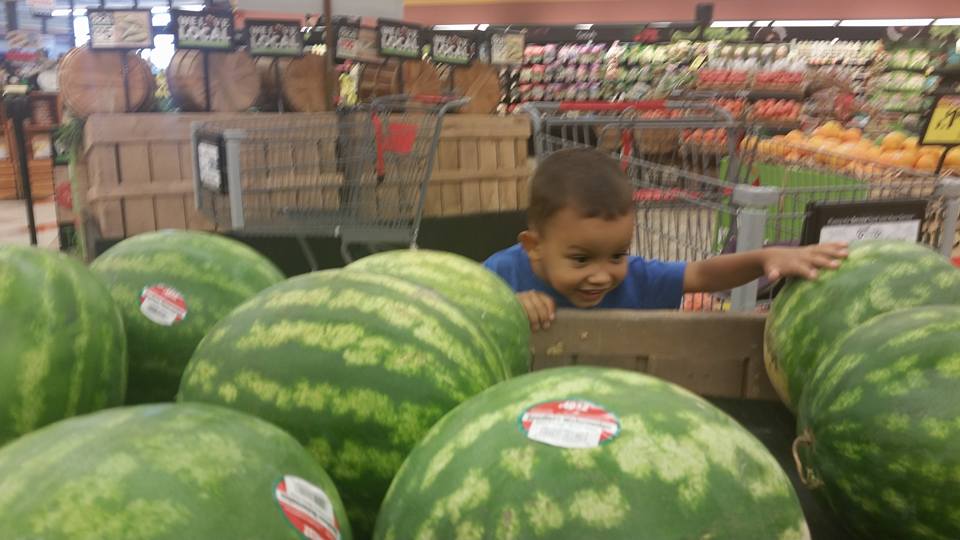 This particular one is called "Chase's Space Case"; but I really recommend these Step Into Reading books!  They are fun and are very helpful in teaching children how to read!  Our son also loves a Thomas the Train edition.
I wish I could say the reason why I need more balance is because I am constantly reading to my son instead of reading books that are more my reading level.
The truth is, what I'm reading now is . . . too much social media.  I spend way too much time looking at my phone and getting sucked into my computer.
I need to find a balance.
Today I pray:
Dear Lord,

Help me, when I look at my hands, to see

less of my phone, or a keyboard;

and more of

my son's hand;

my husband's hand;

my Rosary;

food for my family;

and

folded hands thanking You.

Help me to remember that I need You more than anyone or anything.

Help me to serve you through the family and friends you gave me.

Amen
I recently became a part of an incredible group of Catholic Bloggers.  These women are so inspirational, supportive and faithful.
So being on the phone, computer and social media isn't always bad.  It can be uplifting and extremely helpful.
Together, we decided to start a group for mothers that are doing their best to parent; and most especially, raise faithful, compassionate, Christian children.
We want to invite you to join us.  We named the group the Zelie Group; because . . .
St. Zelie was the mother of St. Therese the Little Flower. Somehow, simple Zelie Martin raised a Doctor of the Church. It wasn't because she was extraordinary– quite the contrary. She seems especially ordinary from what I've read. But she had faith. She was truly devoted and loving to her husband. She did her motherly duties with great love even in times of frustration.
St. Zelie has become an inspiration and a guide for me. I love how much she loved her husband.  I love that she raised such holy women; especially one of my favorite saints, the Little Flower. I love that her witness reminds us that not all saints tame dragons or start a new religious order. Some kiss boo-boos, cut peanut butter and jelly sandwiches into four triangles and read stories. I can pray with my kids and take them to Mass. I can cultivate my garden with patience, trusting that God will help my little flowers bloom in His time.
The Zelie Group is a place to share this journey of Catholic motherhood with others who are trying to raise saints in the modern world.
In order to get to know one another, we in the Zelie Group are beginning a weekly link up called "Just Enough Info." It's an interesting paradox that in a time when people overshare on social media (TMI!), many are struggling to fit in and connect. Perhaps it's time to start sharing JEI: Just Enough Info.
I'd love to introduce you to the other members of The Zelie Group:
Kerry from Fishbowl Fortune
Please check out their websites and show them some love on Facebook and Instagram 🙂
Share with us!
1. What are you reading right now?
2. Which of your kids books do you wish would magically disappear? or Which of your kids books have you made magically disappear?
3. What was your favorite book when you were little
or If you wrote a book what would the title or genre be?