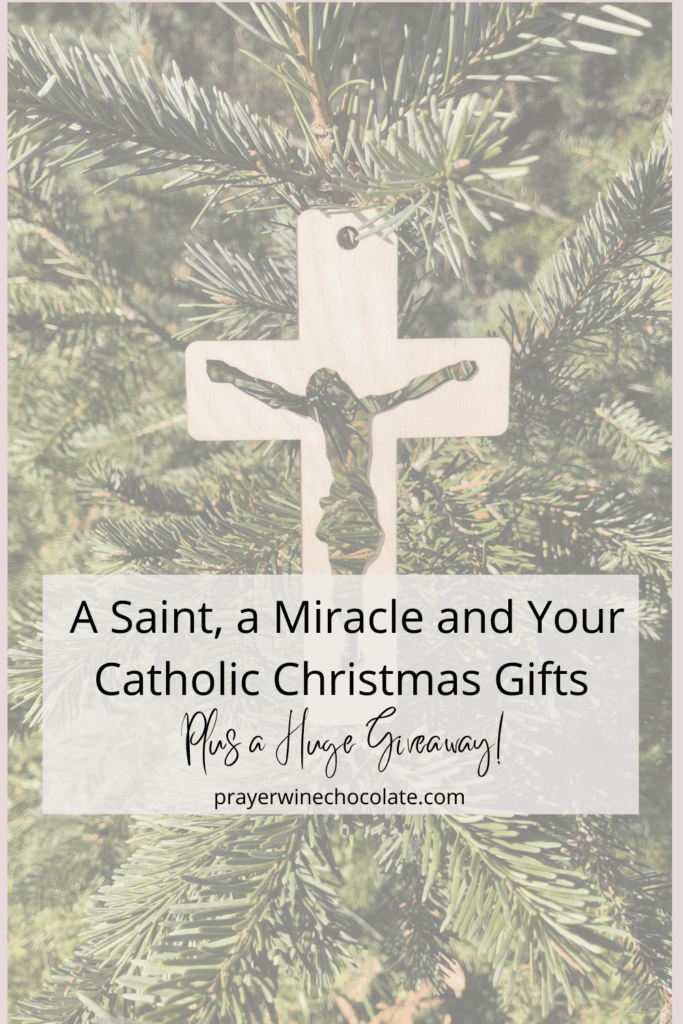 This post contains affiliate or associate links with several businesses (which means if you shop through the links, I earn a small commission). As an Amazon Associate I earn from qualifying purchases
A Saint, a Miracle and Your Catholic Christmas Gifts: Plus a Huge Giveaway!
There is an incredible miracle story about Saint Francis Xavier that I learned in recent years.
I told this story on a Live video just a short time ago on Instagram.
You can watch the video here: The Miracle of the Crab and the Crucifix
Saint Francis, a crab and his crucifix
Saint Francis Xavier traveled from Europe to Africa and Asia as a missionary.
During his time, traveling that far was done by ship.
During one voyage, there was a huge storm at sea.
Saint Francis and all the sailors and passengers on the boat were terrified. They thought they were going to meet their Maker that day.
So out of desperation, Saint Francis Xavier grabs his crucifix and holds it up over the sea. He held it and prayed to God that He would calm the storm and spare the lives of all aboard.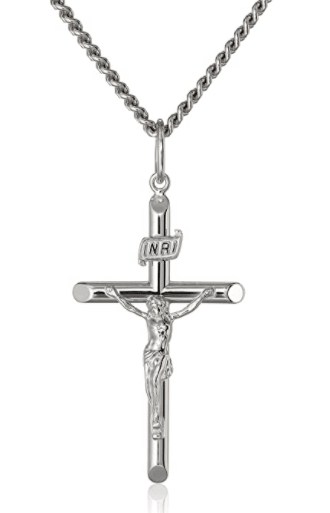 The sea calmed, the storm stopped and the lives were spared.
However, in the midst of the turbulence, the crucifix went overboard.
Saint Francis Xavier was grateful his life was saved, but upset that he lost his crucifix.
Once the ship made it to the shore, Saint Francis was walking along the beach.
As he walked along the shore, he noticed up ahead a crab was crawling out of the ocean. The crab was carrying something.
As he got closer, he realized the crab was carrying his crucifix!!!
Saint Francis retrieved his crucifix from the crab and, I imagine, gave great thanks to the Lord.
(I first came across this story in a book my son and I were reading: Saint Francis of the Seven Seas but you can read another version of this story here on The Jesuit Gourmet)
Giving Catholic Christmas Gifts: Why it Matters
I love this story for so many reasons.
First of all – I love a beach story.
Second of all – I LOVE a miracle story.
But third of all, I think this is a great way to reassure us that our religious gifts matter. They can bring comfort to the receiver when they are scared. They can be used during prayer. They can be very much appreciated by those who are gifted them.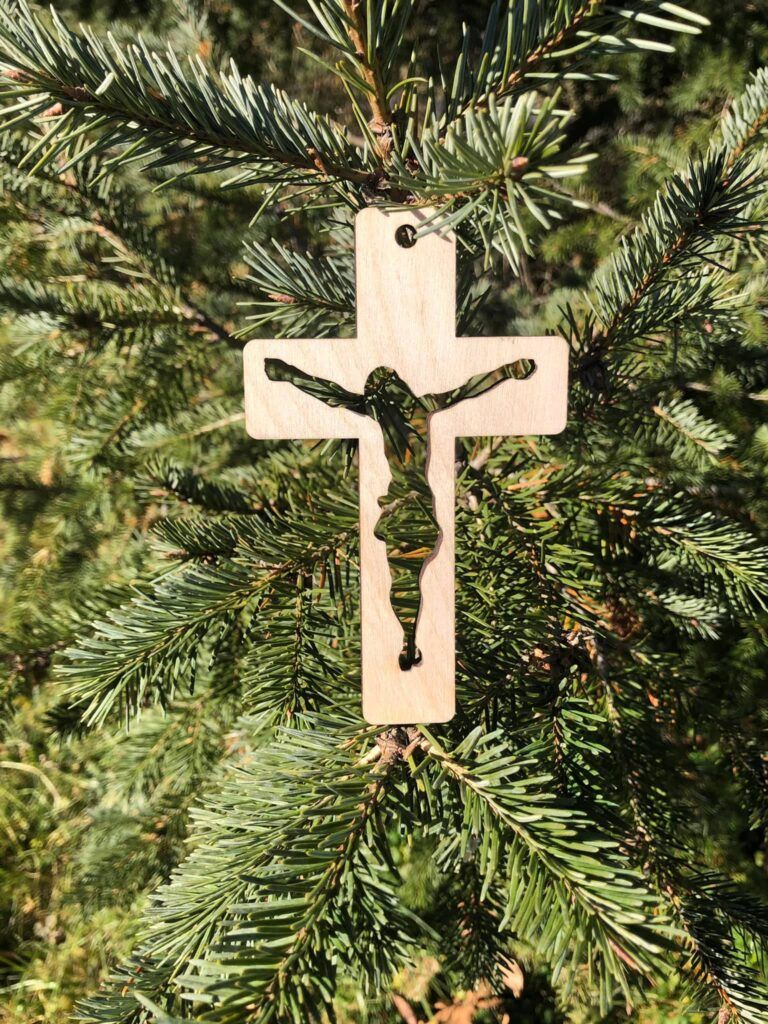 Saint Francis Xavier dedicated his life's work to spreading the Gospel to people very far from his home. He was a holy man.
I don't know if he bought that crucifix for himself or if it was a gift.
I don't know who made the crucifix and who sold it.
But what I know from this story is that he treasured that crucifix. And I also know that God must have heard his prayer that he wished he had not lost it.
For it was God who brought that crucifix back to him . . . he just happened to use the crab to deliver it.
So if you are wondering if it really matters or not that you give someone a Catholic gift . . .
I'm going to say, judging by this story, indeed it does matter!
The person you love may go through a scary, sad or uncertain time – a time when all they can grab or hold onto is that religious object you gave to him or her.
They may pray with it. They may grasp it for comfort.
They may just get to know Jesus a little better because of it.
Give that gift.
And on that note . . .
A Catholic Gift Giveaway Contest
I want to give someone a whole stockings worth of gifts!
Share this post and enter to win the following giveaway!
One person will win:
A Rosary from Small Things Great Love
Wine Charms from Madonna Rose Designs
A pair of socks from Sock Religious
A Wooden Wall Crucifix from Rough 2 Rustic
A necklace from Relics by Rose
Various gifts from Pink Salt Riot
A few more surprises!
Enter below – contest ends soon because I'm hoping they get to you by Christmas!!!
You must enter by Sunday, December 19, 2021!!!!
a Rafflecopter giveaway