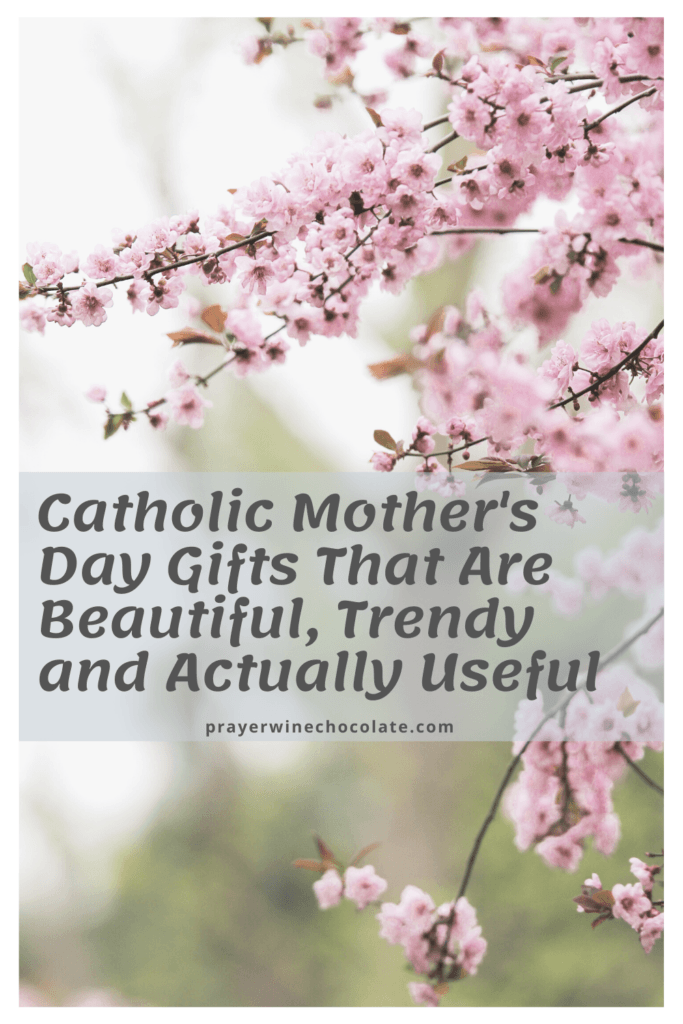 This post contains affiliate or associate links with several businesses (which means if you shop through the links, I earn a small commission). As an Amazon Associate I earn from qualifying purchases.
I told my husband I want our deck to look like a picture from a Home and Garden magazine for Mother's Day. I just want to sit and drink my coffee or wine and when those little loves call out Mom and I can say ask daddy and not feel guilty.
If I'm being completely honest, I love getting gifts and giving them. I guess that's my "love language" although, I'm not exactly sure what that means.
I've come across some beautiful gifts for Moms this Mother's Day – so I had to share them with you.
Some I want for myself. Others I'm sending to Moms I love.
I hope they bring you or a Mom you love joy this Mother's Day!
For the Mom who works in healthcare
Just Love Prints has curated the Christian Medical Worker gift set with those working on the front lines of this pandemic in mind.
Each bundle contains (see photo):
• 1 pack of "Be not afraid" temporary tattoos ($5.99 value)
• 1 pack of "Born to do this" temporary tattoos ($5.99 value)
• 1 "Trust through the storm" vinyl sticker ($4.99 value)
• 1 "I can do all things" vinyl sticker ($4.99 value)
• 1 "Courage, dear heart" vinyl sticker ($4.99 value)
…and it ships for free! (U.S. orders) International shipping is available.
For Moms of all ages
Yes, I said slippers. My brother and sisters and I used to make fun of my mom because she always asked for slippers. Now I'm a mom and it's something I think about every day. I need a new pair of slippers. It's gotta be a mom thing . . .and since we're all home a lot lately, it's a good gift!
For Mom's needing some extra grace in her life
A Miraculous Medal Necklace
My children continue to pull mine off of my neck and I continue getting new ones because I love the minimalist look and the face that Mama Mary is praying for me!
Here are some of my favorites:
Pink Salt Riot's layered look : Stone Sword Miraculous Medal Stack
A Miraculous Medal paired with a cross: LaciandGold necklace
Several from Telos Art: Telos Art Miraculous Medals
For the Mom who loves to Garden and absolutely loves flowers
If you have the resources, planting a Mary Garden for the Mom you love would be such a beautiful gift!
You can order a Mary Garden Statue Online and have it shipped! Both Amazon and Etsy have them available!
Get her a statue or shrine and give her some traditional Mary Garden flowers. Roses, marigolds, lily of the valley and bleeding hearts.
Learn more about how to plant a Mary garden here: Real Life At Home
Watch this young family create a Mary Garden in their backyard!
For the mom who has a child that just learned how to ride a two wheeler and asks to go for a bike ride every day
A bike. I would love a beach cruiser :)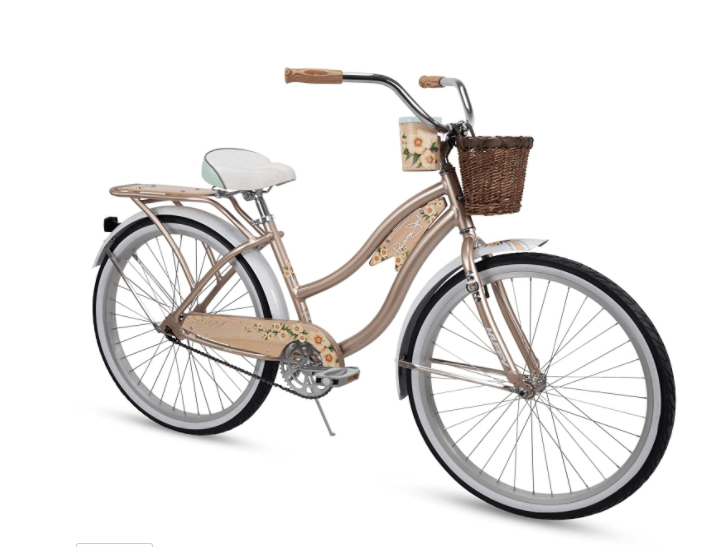 For the young, trendy Mom
I love this Pink Salt Riot bracelet and of course, the Joy Box!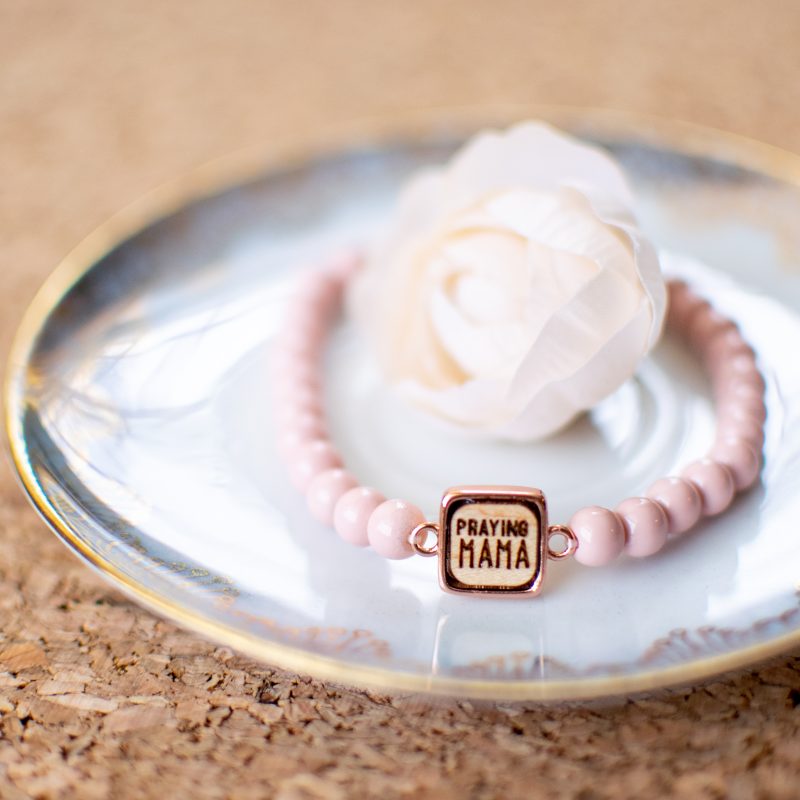 For the Mom who loves to wear a comfy sweatshirt
Brick House in the City has a sweatshirt I love! It's on my wish list 🙂
The sweatshirt has a Saint Zelie' quote, "Carry on Bravely".
I love Saint Zelie and that quote!
And the sweatshirt I am wearing is very comfortable too. It's a Prayer Wine Chocolate Sweatshirt!
For the Minimalist Mom
I was not going to include these, but when I asked my Prayer Wine Chocolate Facebook friends, someone said they ordered socks for her Grandmom because she "asked for no more trinkets".
And then a memory came back to me. I always remember my own mother having holes in her socks! As I look back now I see why she had them – she was way to busy taking care of everyone else to take the time or the resources to get herself anything – even a pair of socks with no holes in them.
See what other Prayer Wine Chocolate lovers said they wanted for Mother's Day on the Prayer Wine Chocolate Facebook page:
For the I love my "coffee and Jesus time" Mom
There are a few books I want to recommend.
The Daily Examen Journal: A 30-Day Spiritual Retreat
Well, we can't really go on an outside of the home retreat right now, but chances are, we all could really use one!
This brand new book was written by the man that made the Be Yourself Journal happen, Jerry Windley-Doust.
The Daily Examen Journal: A 30-Day Spiritual Retreat is for anyone who wants a guided experience of the Ignatian Examen in a beautiful journal format. Features include an introduction to the practice of the Daily Examen; 30 guided journal entries; inspirational prayers from the saints for each day's entry; and black-and-white hand-drawn art.
By the end of his life, St. Ignatius of Loyola could say of himself, "Whenever he wished, at whatever hour, he could find God."
The Daily Examen Journal is a helpful aid to anyone who wants a more focused, guided experience of the Daily Examen…and, when it is finished, a written record of his or her spiritual journey.
Add this mug! I own it and LOVE it!
Other books I recommend:
For the Mom who loves to get old fashioned mail
There are some really fun Catholic Subscription boxes – and some, like the Joy Box from Pink Salt Riot, can be ordered once for a fun gift.
See this article for a variety of ideas: 7 Incredibly Fun Catholic Subscription Boxes
Like getting ideas for gifts? Subscribe to my newsletter!
Also, there are a ton of ideas over at CatholicsOnline.net!