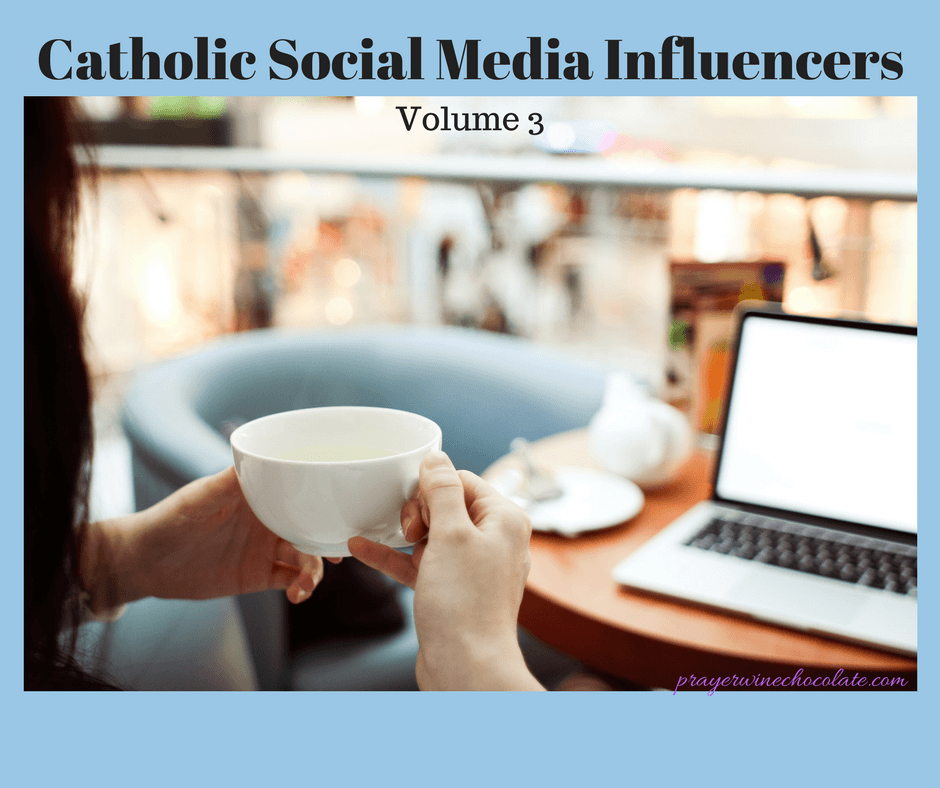 Alicia Schonhardt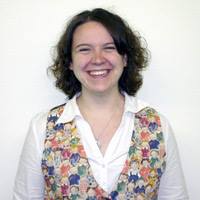 "I lost almost three years of mothering.
I'm not bitter. I'm not complaining. It's just how life worked out.
From the morning in January of 2013 when Cee woke up and couldn't walk… everything, everything changed.
No warning. No notice. Just the unrelenting, all-consuming pain of a four year old.
All the sudden I didn't know who I was. I had recently quit my job to be a stay-at-home mom, and I loved spending my days painting, reading, and baking with the kids.
But then we couldn't paint. We couldn't read. We couldn't bake."
~ from https://www.sweepingupjoy.com/sweeping-up-joy-a-mission-statement/
I spent too much time using "survival mode" as excuse to ignore my vocation to love those around me right now. Sweeping Up Joy is about choosing joy in life today—even when it's hard.
From great library books to the funny things my kids say, I blog about anything that plays a role in our daily life with the goal of "loving the life behind the mess."
What type of wine is your favorite?
I like my wine sweet and bubbly. Moscato d'asti is always nice. My husband has vinted a few sweet wines along those lines that I've enjoyed.
What is your favorite chocolate?
I've only met chocolate I didn't like once. It was chipotle flavored. I get that it's trendy now to ruin chocolate with peppers, but why?!?!
I'm going to be honest. Chocolate chips? Old Halloween candy? Classy truffles? I'm game for any and all chocolate. Just hold the peppers.
What is your favorite prayer and/or quote?
"Do small things with great love"
is one of my favorite quotes, and my go-to mom prayer is
"Lord, give me strength."
Usually it's said through gritted teeth when one of my kids has done something like smear playdoh on the wall or tried to flush a washcloth. That five second pause-of-a-prayer can help me keep perspective.
What services do you provide?
In our family, we love, love, love books. I'm an Usborne Books & More Independent Consultant, and my shop is available at https://e6401.myubam.com/ .
Contact info
sweepingupjoy@gmail.com
Aleesa McCarthy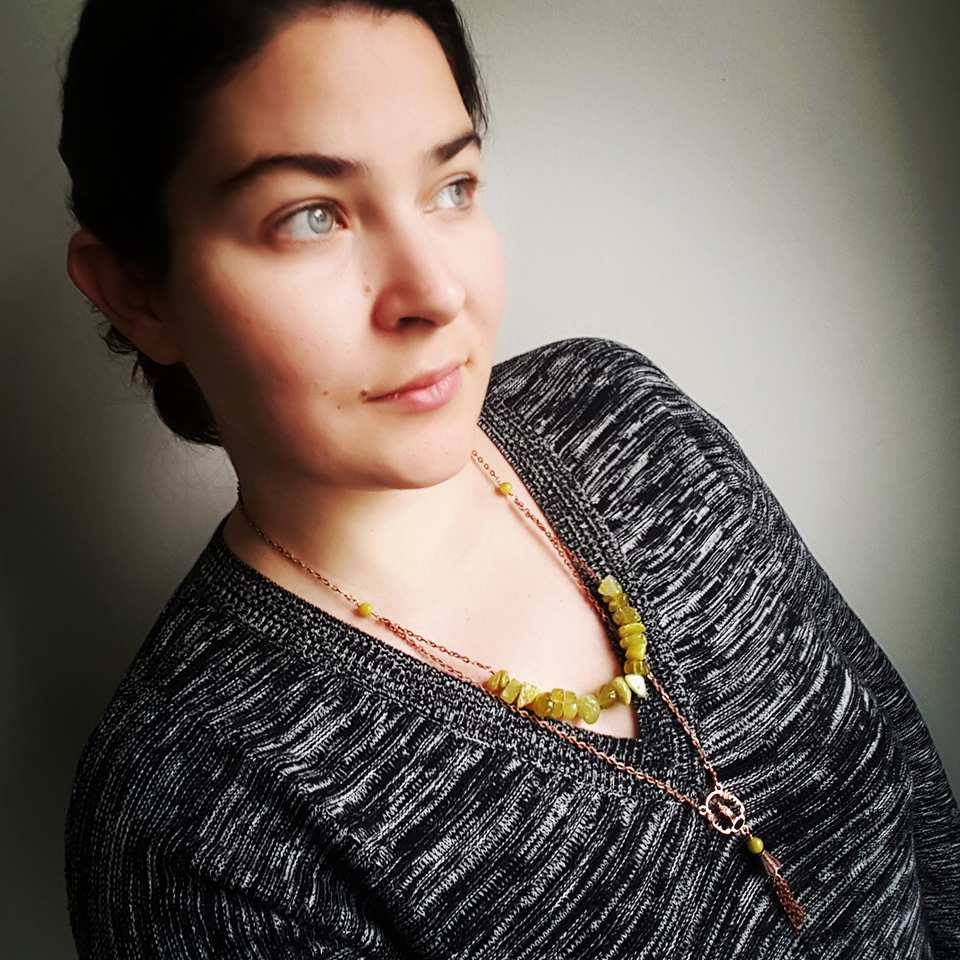 My name is Aleesa McCarthy and I am a wife and mamma to 3 precious children (two girls and a new baby boy). We home educate and I run a small Catholic goods shop from home in all my FREE time! I am a creative soul that craves beauty and am always tinkering and crafting. Making things gives me great joy and I am delighted when creating whether it is up-cycling old furniture into play kitchens or making religious jewelry and rosaries. I hoard beads, paints, and anything crafty…because I get inspirations and think I can do something with "it" someday. Mostly I want to use my talents to make beautiful and inspiring thigns to help people draw closer to God.
My hubby and I met about 13 years ago at a YMI Catholic young adult retreat. We had been working our way back to a strong faith and prayer life when we met and it was perfect timing. As we grew in our faith together and were reading all the same spiritual books the Lord began to work things out. Wanting to do things right and God's way was hard in this world that tells you cohabitation is a OK and what not. Since we were on the same journey and desired to do God's will, a beautiful Christian courtship was possible. One evening my now hubby gave me a kiss on a moonlit walk though my parents garden and I looked at him and said "you do know that if you want to date me you have to marry me". He didn't seem to mind. So, I would love people to know you can follow God's roadmap and be happy…you don't have to be perfect or some weird freaks who havn't any fun in life. Here we were two cradle Catholics that had done a little worldly wandering and then through our soul searching, found our way home, grew a deep prayer life, and got married. The rest is history.
Where can you be found on social media?
What type of wine is your favorite?
My favorite wine at the moment is Apothic Red. I really love the pretty A on the bottle and I it's a nice red blend. Quite honestly I don't drink a lot of wine, but when I do that is what I buy.
What is your favorite chocolate?
Anything milk chocolate or with caramel! I really love Twix bars.
What is your favorite prayer and/or quote?
I love the Memorare. I like to sing my children to sleep with praise songs to Jesus, Latin Mass parts, and the Ave Maria. Since I don't get a lot of time to sit alone with Jesus thoughout the day, one of my fav quotes is "Singing is like praying twice".
What services do you provide?
I run a Catholic goods shop called SaongJai through Etsy, but I also occasionally I will do facebook sales on my page. My little shop is a creative outlet for me. My sister and I started it making just rosaries and we still make and sell them but also many other really cool things too. Here are some of the goodies you will find in the shop: rosaries, religious jewelry, rosary hangers, hand painted holy water bottles & devotional candels, super cool kids rosaries, scapulars, lots of Catholic printables, and the occasional vintage book or statue we rescue. I illustrate a cute line of adorable saints called My Little Patron and use them in my printables (Catholic Preschool Printables) and kids religious items (Custom Patron Saint Rosary & Holy Card).
Contact info