Hosting a game night?
Getting together with friends for a book club meeting?
Finally started that Rosary group?
In charge of "games" at yet another shower?
Some links are affiliate links.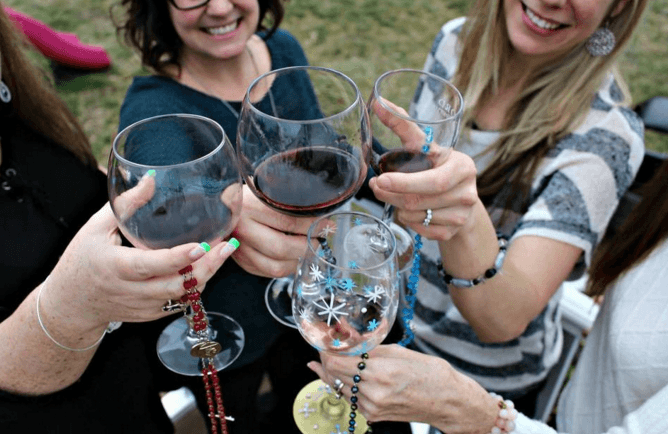 Here is a fun way to entertain using two things you normally serve when you have company: wine and sweets!  
In the past few years, I have learned from wine tasting and research, that certain wines pair best with dark chocolate, others pair well with nuts and some others are a better match with milk chocolate.  Keeping that in mind, I created a wine and chocolate pairing chart using some wines I have enjoyed and chocolate that I love (I think it tastes better because it is made with prayer)!
I'm also including some wine from a friend's new business.  My neighbor and kind friend, Aleta, just started selling wine as a Traveling Vineyard consultant.  She gave me a bottle of their wine and I LOVED it!  You can order this wine directly from Aleta – so I have included some of her links as well.
For those of you that love wine and chocolate . . . here is a pairing guide using Trappistine Quality Candy (chocolate made by very holy women)!
---
♥ Avincerre: Medium bodied Italian Red
---
Excited to do both! I have great news!  Trappistine Quality Candy has a penuche/fudge package!
---
♥ Middle Sister Rebel Red: Red Wine Blend
Or if you like a sweet white wine try Calamity Sue
---

---
---
or Extra Dark Chocolate Truffles
---
♥ Sweet Reisling or Champagne
Want the free printable?  Click here:
I recommend printing out the chart on some fun paper, like Wine and Grapes Printer Paper
Enjoy the wine tasting with friends in your own home!
Use this at the next bridal shower you host!
Finally invite your friends over for a prayer night 🙂
Enjoy (in moderation of course)!
Cheers!