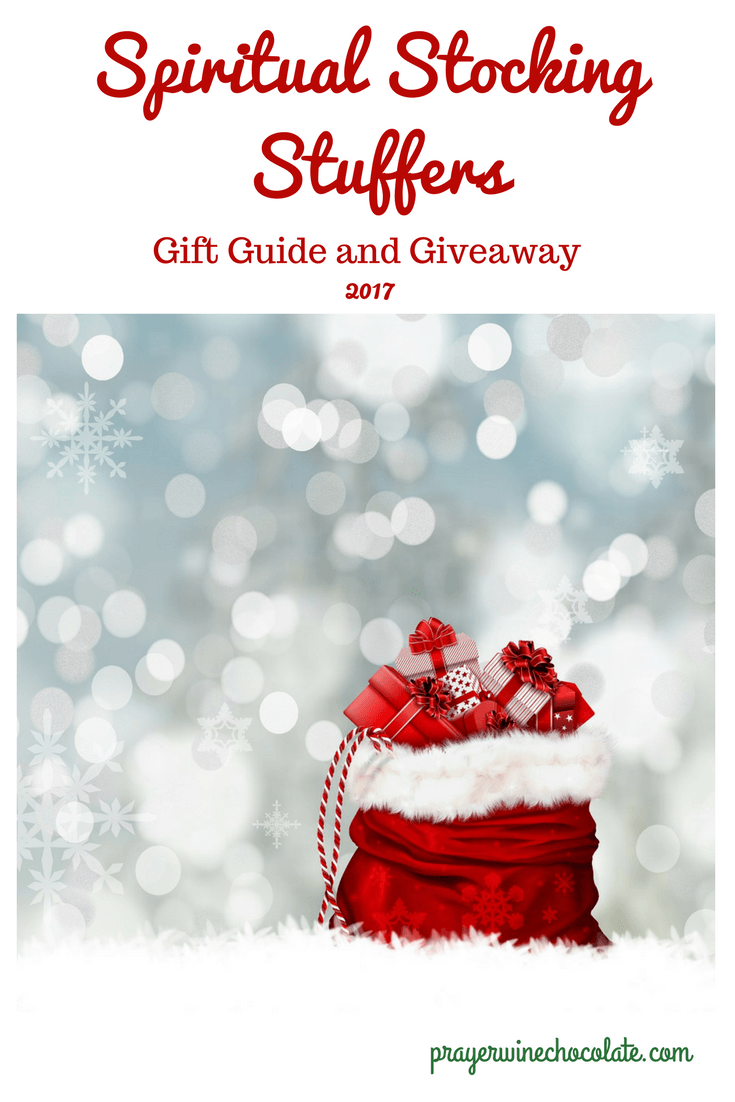 I was provided product in exchange for honest opinions.  There are affiliate links in this post.  Please purchase through these links and support small businesses (including this blog)!
Confession: I get caught up in the Christmas shopping, the music, the lights . . . and I often don't think much about Advent.
I often think about my faith, but as far as "liturgical seasons"; I'm not , how should I say this, on the ball?
One thing I do think about in the busyness of the season is keeping Christ in Christmas and remembering He is the REASON FOR THE SEASON.
I like to remind others . . . but I don't want to beat anyone over the head with it so to speak.
Which is why I came up with the idea of giving "Spiritual Stocking Stuffers".  A little gift among the practical that reminds the receiver that Our Lord loves them tremendously and longs to spend time with them in prayer and sacraments.
I also believe these gifts show the person receiving how much we truly love them.  I believe this gifts will provide a physical sign of hope once the hustle and bustle of the season is long over, and life with it's normal ups and downs, is back again.
I look for gifts I would want to both give and receive.  This year, here are my suggestions for
Spiritual Stocking Stuffers
I learned a little about the Saint Benedict Medal this year and it really intrigued me. There are a number of benefits credited to this medal – two are: To serve as an armor against temptation; 5. and to secure a timely and healthy birth for children. In addition to this medal being such a powerful sacramental, Pink Salt Riot displays it in a modern, fashionable and fun way! I'm looking forward to wearing mine 🙂
I simply LOVE these tees!  I have the set the world on fire, but I am hoping to also get the "Start being brave . . ." and the MOVE ON tee (where was that years ago when I so couldn't move one!!??)!  I love that these fit women and children.  I love how soft they are and they are totally in style! I love how they empower women – young and old!
"When people love and recite the rosary they find it makes them better."
Saint Anthony Mary Claret
The Rosary has been prayed and praised by many saints – and many of them, men!  The Rosary is such a powerful prayer, and this one from Cordbands.com couldn't be more masculine!  I, personally, think it is so cool! As explained by the company:
This compact all metal rosary is rugged, functional, and portable.  It has a meaningful history, as it is a reproduction of the service rosaries issued by the government to soldiers, sailors, and flying aces during WWI, hence the name.
This Rosary is perfect for all the guys on your list!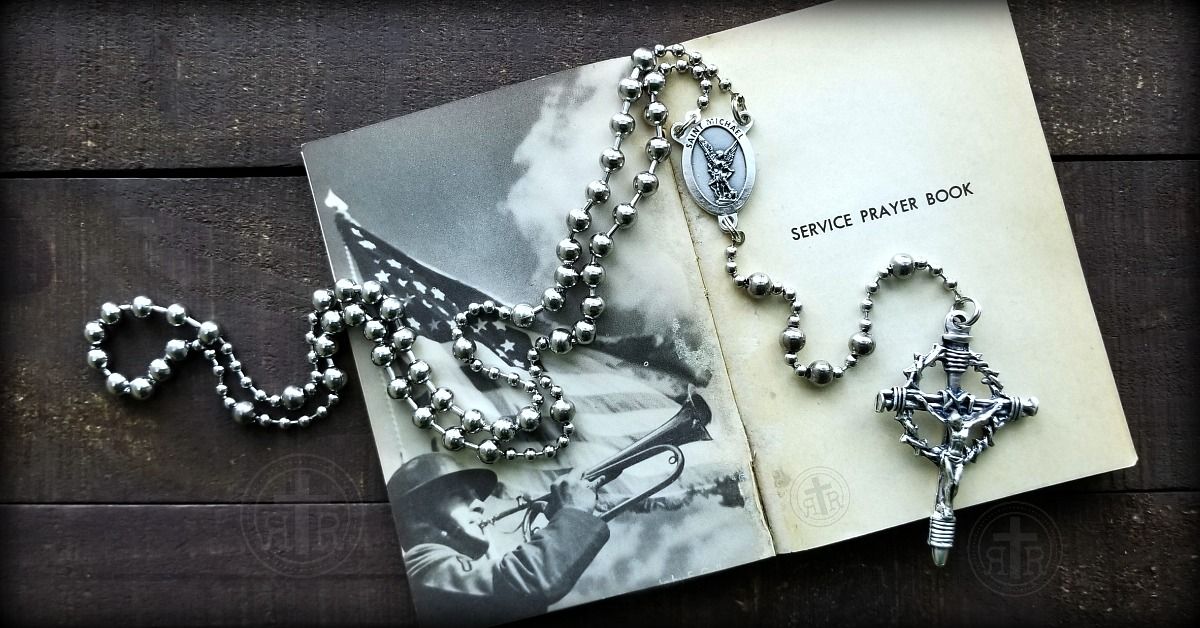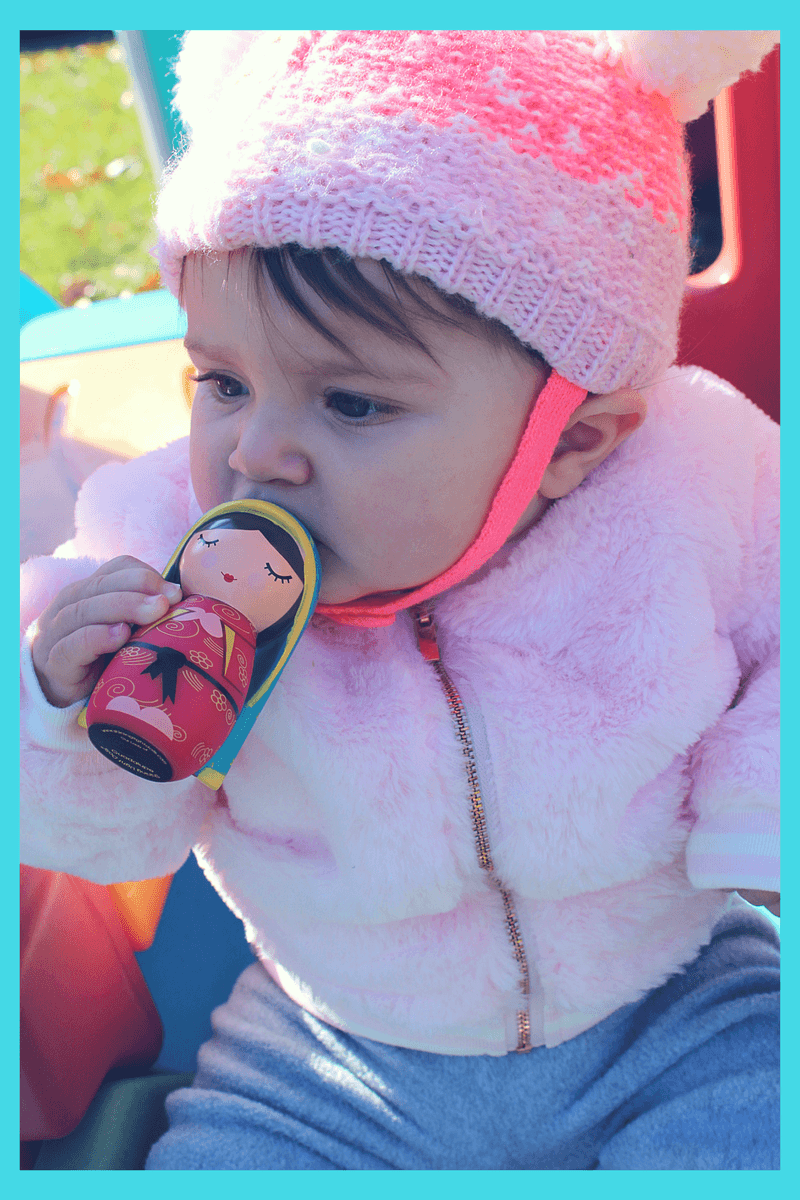 Totally adorable and absolutely perfect for my little ones hands!  They hold them, admire them and they put them in their mouths.  All okay with me!  It's a great reminder for me as a mom to tell them about St. Michael the Archangel or Our Lady of Guadalupe or whomever they are holding and playing with at that moment.  It also reminds me to teach them a prayer and to pray over them and for them!
Shining Light Dolls also has two awesome board books for the little loved ones in your life!  We have and love The Virgin Mary Around the World and I'm thinking of purchasing Saints on the Go for a St. Nicholas Day present.  I also love these books for Godchild Christmas presents!
Frameable Faith provides beautiful art to display and is incredibly inspirational!  Offering both digital downloads and monthly subscriptions options, it's a great add on to a gift or stocking!
From their Blessings Shop to their FEARLESS collection, this company taps into our faith in a way that is modern and trendy without sacrificing the need for God in our lives.  Although most gifts are for the young woman you are shopping for, I'm so excited to see they have included a cool men's t-shirt!  The Feel the Fear Tee is a part of the FEARLESS line; which aims to help educate and empower those who suffer from anxiety.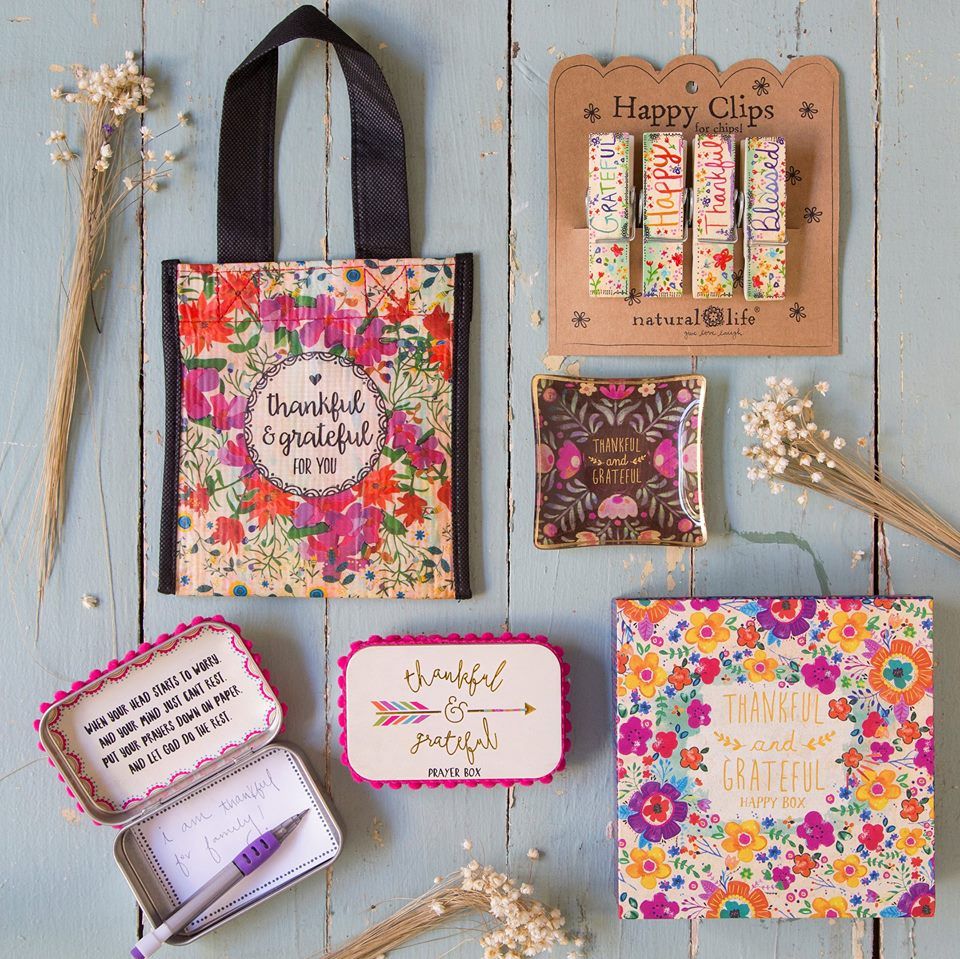 Lots of choices to choose from (some chocolate, some not) – ALL DELICIOUS!  Seriously, it must be the added prayer because this candy truly tastes heavenly!  Not only are you gifting a sweet treat when you purchase this product, but you are helping the Sisters who make the candy sustain themselves and allowing them to continue a life of prayer,  which includes prayer for you and all the peoples of our world!  Great for a man or woman, young or old – this gift truly is the best stocking stuffer! Shop their catalog and order online (and by the way, the dark chocolate goes great with red wine 😉 )!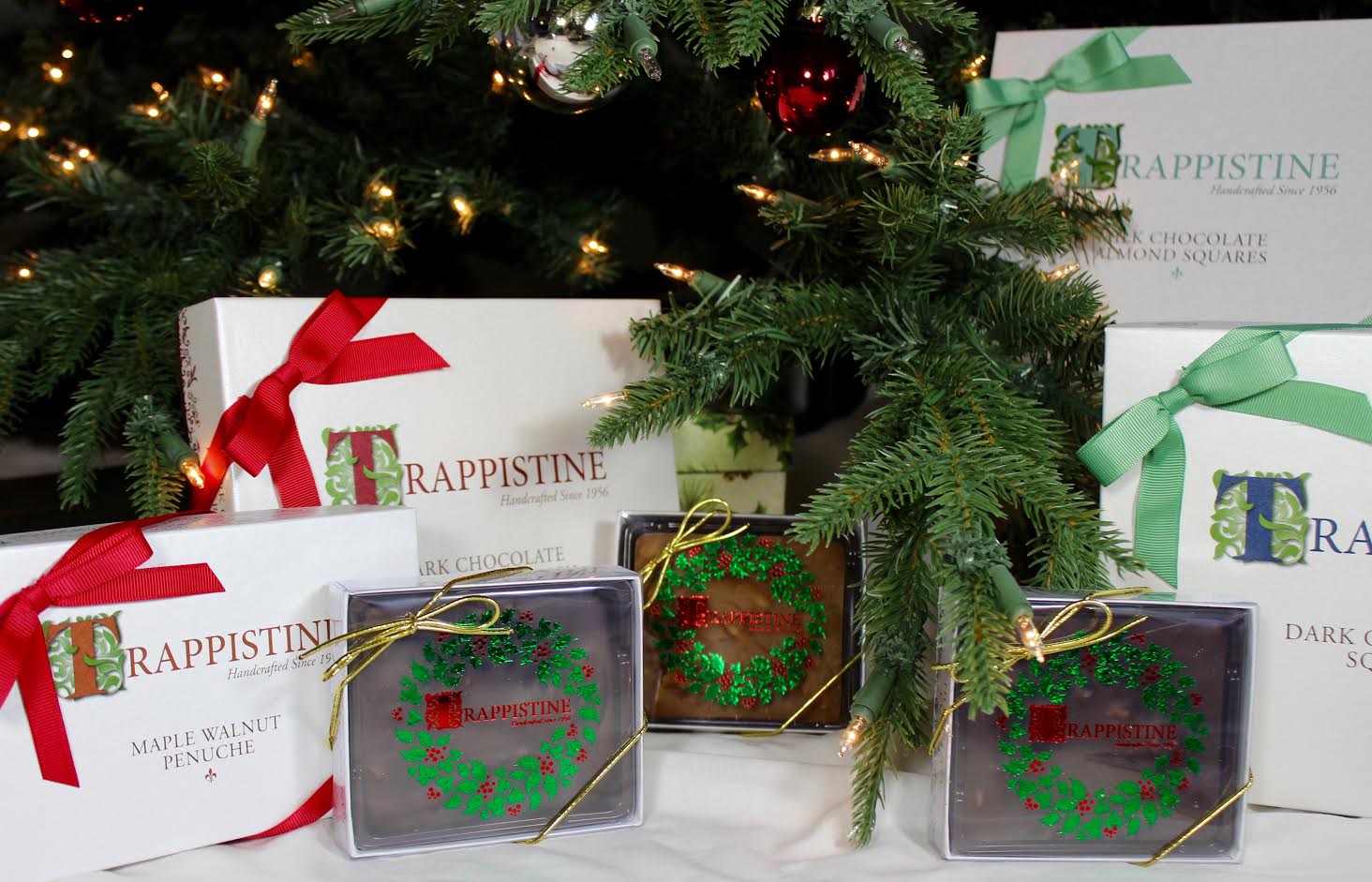 Perfect for the little girl who loves her pearls and jewelry.  I love how Aleesa hand makes fun Miraculous Medal necklaces – and even some matching necklaces for dolls!  Very kid friendly and fun, SaongJai has jewelry and rosaries for the little girl on your list. SaongJai also has medals young boys can wear – while staying stylish of course!  Whether your shopping for a boy or a girl, SaongJai has the perfect Spiritual Stocking Stuffer!
There are so many to choose from – for men and women, teens and grandparents!  I love the handmade ones at Relics by Rose and I also love the simplicity of a small, simple gold Miraculous Medal. Our Blessed Mother promised many graces to those who wore one around their necks – its a spiritual and fashionable win!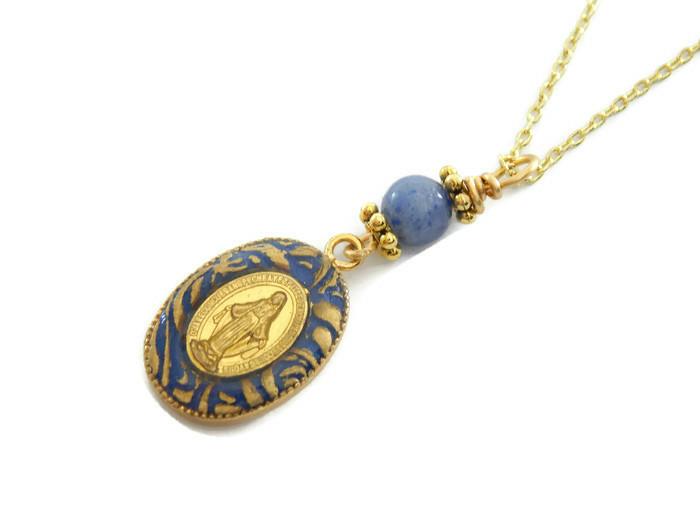 Rose enjoys rescuing lost, broken, or forgotten Catholic religious medals, prayer cards and rosaries, and using them in modern jewelry designs while maintaining their Catholic identity and value.  Her items are gorgeous.  Her most recent addition to her collection is a Rosary necklace that is also a wrap bracelet!  I love that I can use this to pray the Rosary, wear as a necklace OR as a stunning bracelet! Rose sells a variety of necklaces, bracelets and earrings – all incredibly unique and beautiful!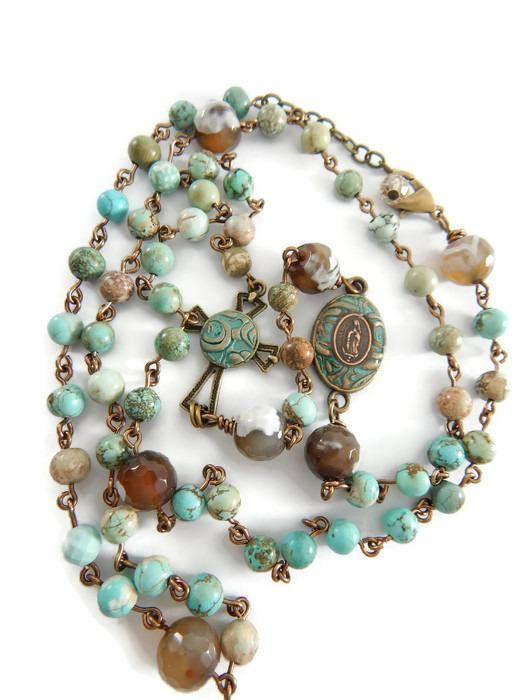 My twins constantly put my necklace in their mouth – and the only necklace I wear is a Miraculous Medal!  ChewsLife has the perfect solution for me and both of my 7 month olds! A Miraculous Medal that I can wear and my babies and can chew on! ChewsLife also has jewelry that is more stylish and not for baby to chew on, but for mommy to wear while she's running errands or out on a date 🙂 !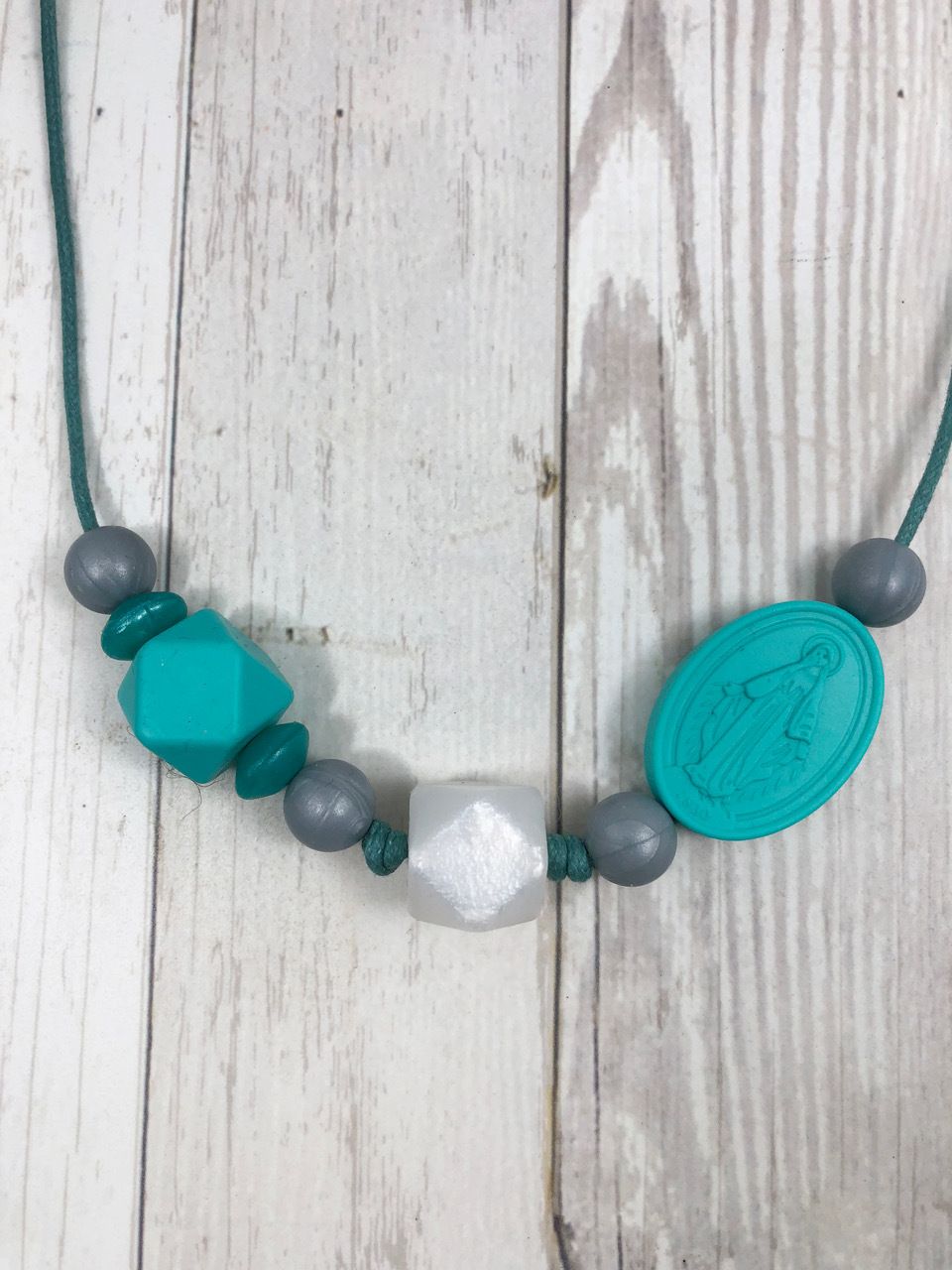 I'm so thankful to be the Lord's pencil for this awesome treasure!  God loves each and every one of us and has a mission for us – this journal helps young girls (and not so young ones) get a glimpse of God's love for them and the mission that is unique to each individual -AND does so in a fun way that embraces the heart of young girls! Sponsored by Leah Darrow and Generation Life, this journal has been embraced by young girls, their mothers and religious education teachers! (Would you like to see two of my favorite pages?  Check out pics on my Prayer Wine Chocolate on Facebook)

The Illustrated Faith line is a great add on to the Be Yourself Journal! Their many GIFT SETS would be the perfect addition to the Be Yourself Journal and really get the receiver exctied about starting to use the book right away!  Illustrated Faith products are also great gifts for a loved one who has been talking about Bible Journaling; or someone who has embraced a love for Prayer Journaling.  There are lots of fun ways you can incorporate these fun stickers, pens and prayer prompts into a gift.  One way is to purchase a starter kit, another way is to buy an inspiration pouch like the Sadie Robertson Fearless Pouch and fill it with inspirational stickers, washi tape, pens and fun prayer prompts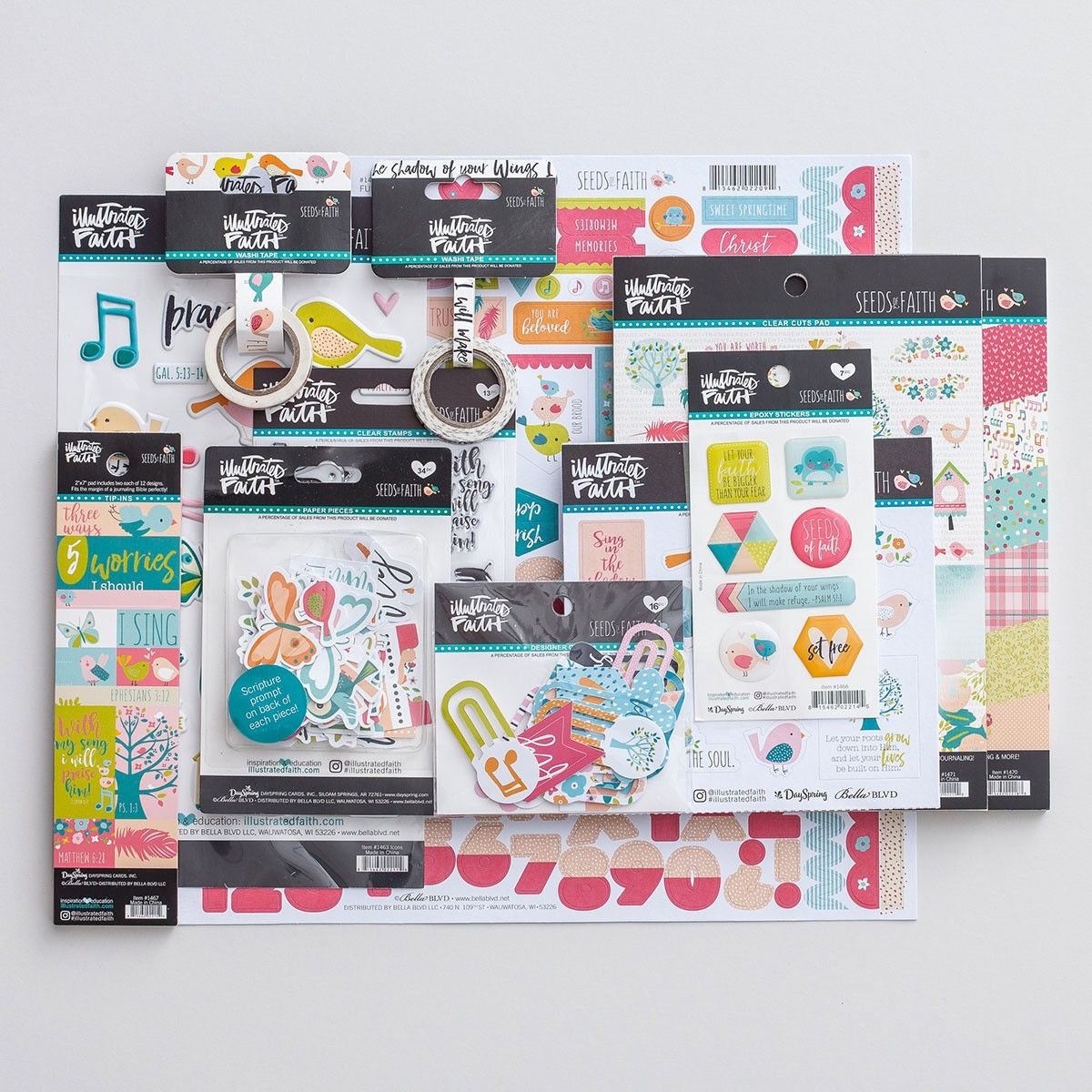 One person will win:
A St. Benedict Rosary Bracelet from Pink Salt Riot
A T-shirt from PioPrints (you choose the size)
A WWI Battlebeads Rosary
Two dolls and a book from Shining Light Dolls
A Frameable Faith Print
Several gifts from Natural Life (some things gotta be a surprise!!)
A child's necklace from SaongJai
A Miraculous Medal necklace from Relics by Rose
A $25 gift card to use at ChewsLife.com
And $25 to shop at the Illustrated Faith Shop (DaySpring)