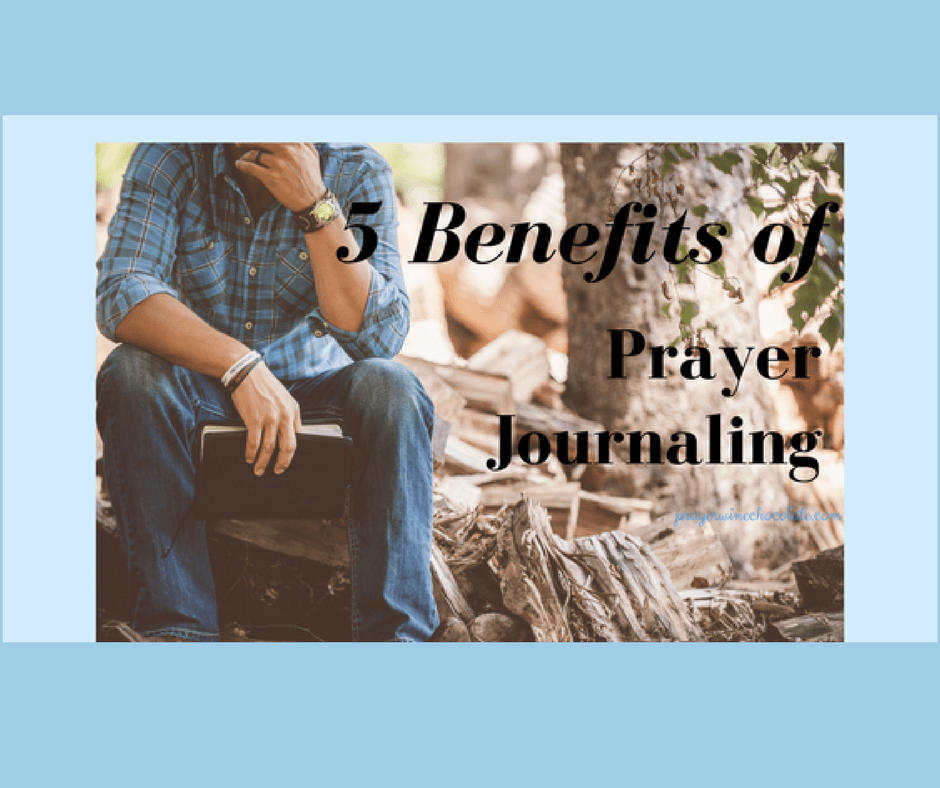 This article contains affiliate links.  See more details on my About me page.
Prayer journaling is something I find beneficial and enjoyable. If you have not thought about starting a prayer journal, here are some reasons why you may want to consider it.
(Get 40 Prayer Journal Prompts for free here: Free Journal Prompts)
1. You spend more time in prayer
It takes a lot longer to write the Our Father than to say it. Often when we pray we leave out the time we spend listening to God.  Prayer journaling slows us down in our prayer and allows us time to not only talk to God, but listen to Him too.
2. You get to know yourself better
I find when I pray using a journal I really talk to God more about why I am calling out to Him.  I find myself making sure I thank Him – and that helps me reflect on all the people and things I truly appreciate.  I find myself explaining why I desire certain things and why I have particular hopes.  My prayer life transcends from rote praying and "Please God help" to a much deeper and meaningful conversation with Him.
3. It creates the warm and fuzzy feeling of nostalgia
Opening a copybook or binder, using glue to attach prayer cards, writing an old fashioned letter, coloring and decorating with stickers all bring me back to a simpler time.  Experiencing nostalgia, according to Erica Hepper, Ph.D., a lecturer in the School of Psychology at the University of Surrey in England:
"When we experience nostalgia we tend to feel happier, have higher self-esteem, feel closer to loved ones and feel that life has more meaning. And on a physical level, nostalgia literally makes us feel warmer." In addition, in an August 2013 study published by Personality and Social Psychology Bulletin, Hepper and her colleagues showed that nostalgia can produce increased optimism about the future.

see entire article at: Huffington Post: The Incredible Powers of Nostalgia

4. Proof to yourself and others, that down time does not have to be in front of a screen
Our actions inspire others.  Whether you're a parent and children are watching what you do, a spouse, a friend, daughter, son or complete stranger . . . people are watching.  I don't say that to be creepy, I say it because it is true.  People love people watching.  Our actions leave an impression on others.  I see people looking at screens all.the.time.
5. Stress relief and overall better health
Study after study shows that journaling decreases stress significantly.  When we reduce stress in our lives, we increase our overall physical and mental health.  If you are interested in reading more about how journaling helps, check out this article at Everydayhealth.com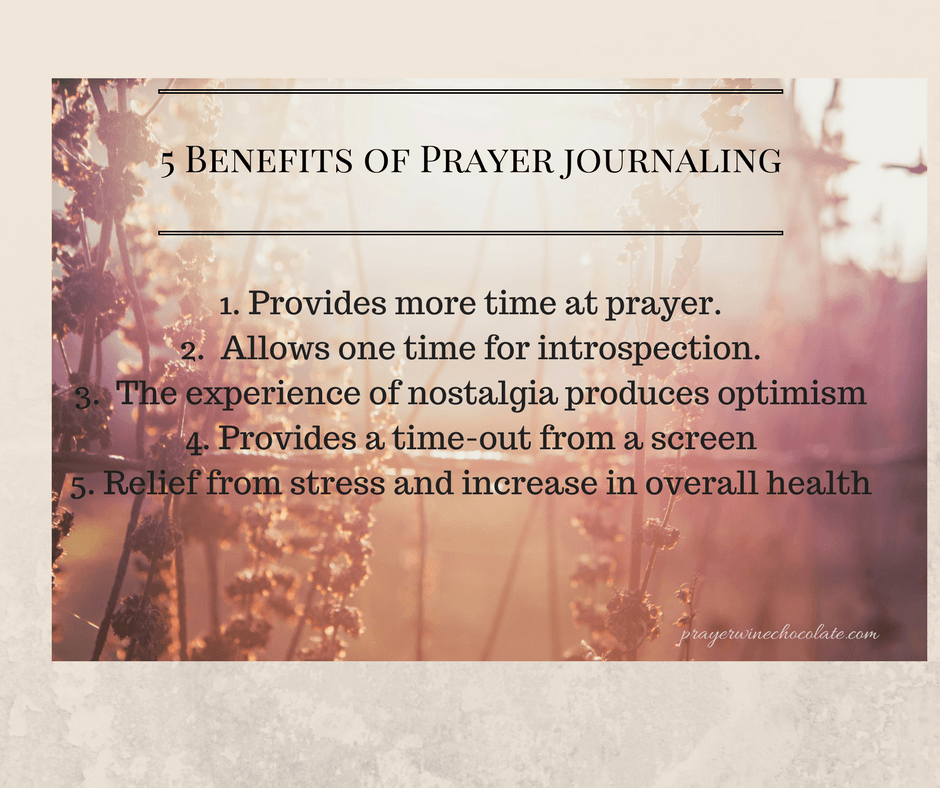 Get free journal prompts for Lent by subscribing!!  Here is the link: 40 Prayer Journal Prompts for Lent