I've been there.  It sucks.  And it doesn't just suck on Valentine's Day.
Although my story is not your story, my once sad and lonely heart remembers and feels compelled to tell you – DON'T GIVE UP.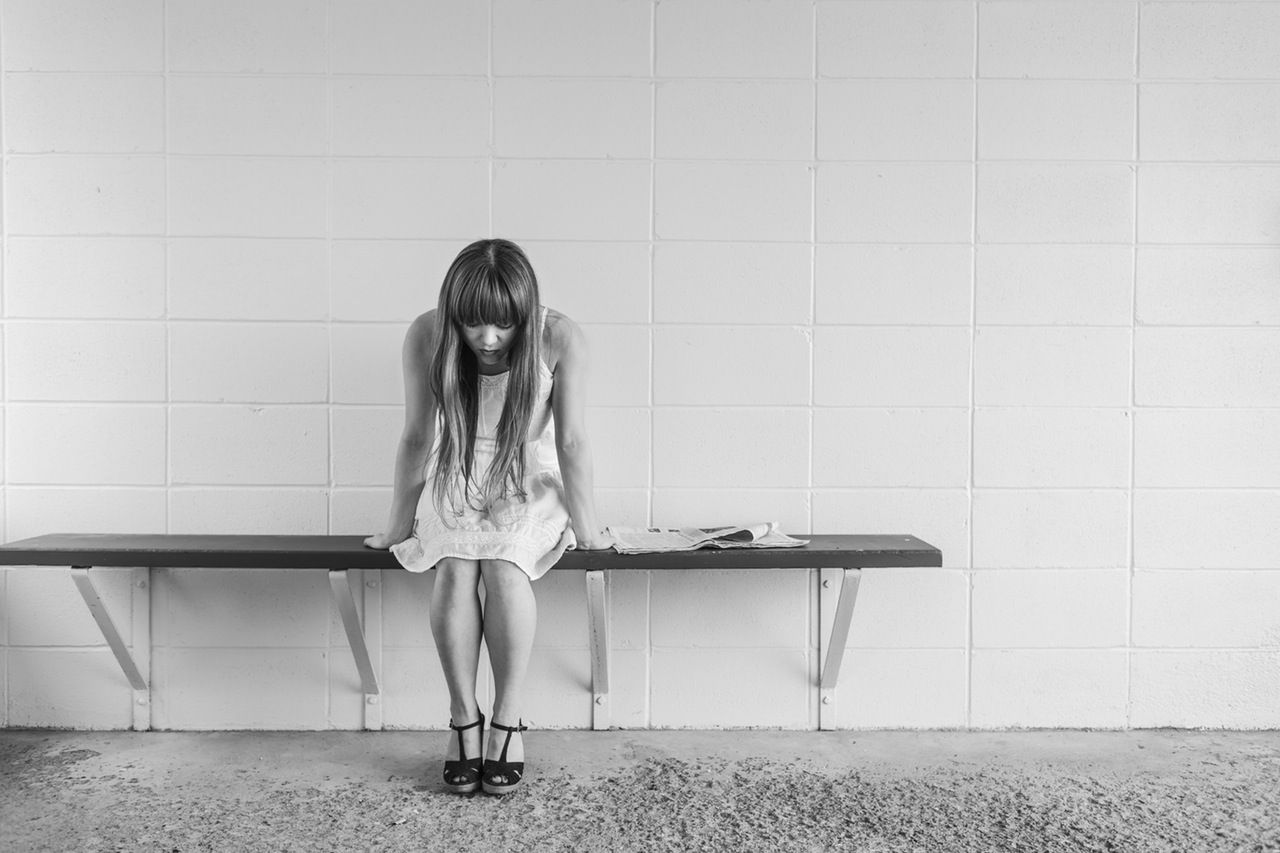 KEEP PRAYING.
KEEP DAYDREAMING.
KEEP "PUTTING YOURSELF OUT THERE".
There was a period of time in my twenties that I lived in five different apartments. My roommates kept getting married.  I finally moved into my own place.  It was there that I reached such a low that I finally swallowed my pride and went to counseling. After my therapist recommended I take an anti-depressant about ten times, I swallowed my pride again and agreed.  I had been so depressed that I wrote in my prayer journal one night "I want to die.  I want my work on earth here to be finished."
But that apartment is also where "prayer, wine, chocolate" was born.  It was that period of my life that God brought me three girlfriends going through their own rough times that we came together and started praying the rosary.  That apartment is also where I lived when I went on my first date with Matt, who is now my husband.
The truth is and was: God is in control.  God LOVES you.  God our Father hears your prayers.  Just like the grape vine has to struggle to produce the best grape – and ultimately the finest wine, the Lord is with you and molding you into the finest soul your future spouse could ever marry.
KEEP PRAYING.
KEEP DAYDREAMING.
KEEP "PUTTING YOURSELF OUT THERE".
Besides going to counseling and taking that antidepressant, there are things I did that helped me on the way.  There are other things I wish I did, that I would like to share with you too.  Some may make you laugh at me and shake your head.  That's fine.  Sometimes I'm ridiculous.  Sometimes me being ridiculous led to good things 🙂
What I did that helped me on my journey from single to married:
 I kept a prayer journal. Writing down my prayers helped me communicate my feelings to Jesus.  Helped me think about what my heart truly desired. I also wrote to saints asking them to pray for me.  I really feel like writing out my feelings is a type of therapy.  I used an old fashioned notebook.
I signed up for online dating.  Since my faith is the most important aspect of my life, I did CatholicSingleMingle.com and I think CatholicSingles.com.  I don't know if either of these still exist.  I did meet a couple guys that were really awesome.  One I dated for 6 months.  I'm glad I did it.  Recently my husband and I met a couple who met on match.com (they're married now).  They are very faithful Catholics and really fun!  Another website I've heard of is "plenty of fish".  If your faith is extremely important to you, communicate that on your profile.  Give it a shot . . . you never know.
I bought a book titled, "How to Make Someone Fall In Love with You".  This is the part where I expect you to be shaking your head and saying, "that's ridiculous".  At first it was silly.  I was head over heels for a guy I worked with, and he was only somewhat interested.  I thought, let me try this book.  Ha!  Well, that book suggested I write down every characteristic I had hoped my future spouse would possess.  It guided me with questions – many I would not have thought of on my own.  I still have that description – and Matt fits 90% of it!  I tried finding this book on Amazon, and actually found several with that title.  If you want to check them out, here they are: How to Make Anyone Fall in Love with You, How to Make Someone Fall in Love with You and How To Make Someone Fall in Love with You.
I continued making new friends.  As many of my old friends left the single life, I found myself meeting other people who were either still single, going through a divorce or divorced.  These friends are now also "old" friends.  It was great having people to go out with after work and have "girls' nights" with.  The rosary group started with one friend I had known for awhile, and two new friends.  These relationships helped me make the decision to go to therapy, gave me great times that our now great memories, and created a prayer group that still exists today.
What I wish I did:
 The therapist I went to encouraged me to join something called the "Sierra Club".  She told me they did things like hiking.  I scoffed at the idea.  Do you know how much I want to go hiking now?  My husband is afraid of heights (something I did not learn until we were married).  I fear going on a hike with him, because what if he starts out fine and then we're up on a cliff and he starts experiencing vertigo?  That would not be good.  I should of went hiking!  Maybe I would have made some friends that I would still go on a hike with once in a while!  Remember, you and your future spouse are not going to sit around and stare at each other for fifty years.  Do things you find fun!
Travel.  My sister is in her 30's and is single.  She's been to Europe at least three times.  She goes on ski trips, mission trips, and "I just want to go" trips.  My friends went to Ireland when I was single.  I just thought, "I don't have the money".  I had a credit card.  I could of gone.  Go.
Again, DON'T GIVE UP. DON'T LOOK BACK.  GOD WANTS YOU TO LOOK AHEAD, AND LOOK AHEAD WITH HOPE!  KEEP PRAYING FOR WHATEVER OR WHOEVER YOUR HEART DESIRES!
If you want me to pray for you specifically, I will!  Just say the word!  Sending you love, hug and prayers! <3 Amy