Talking to our son about how he came into our family can be complicated.  Talking to our son about why he can't eat freeze pops and ice cream for dinner is complicated.  He, like most toddlers and pre-schoolers, desires to know and understand the world around him. The easiest way to discuss anything and everything is by using books.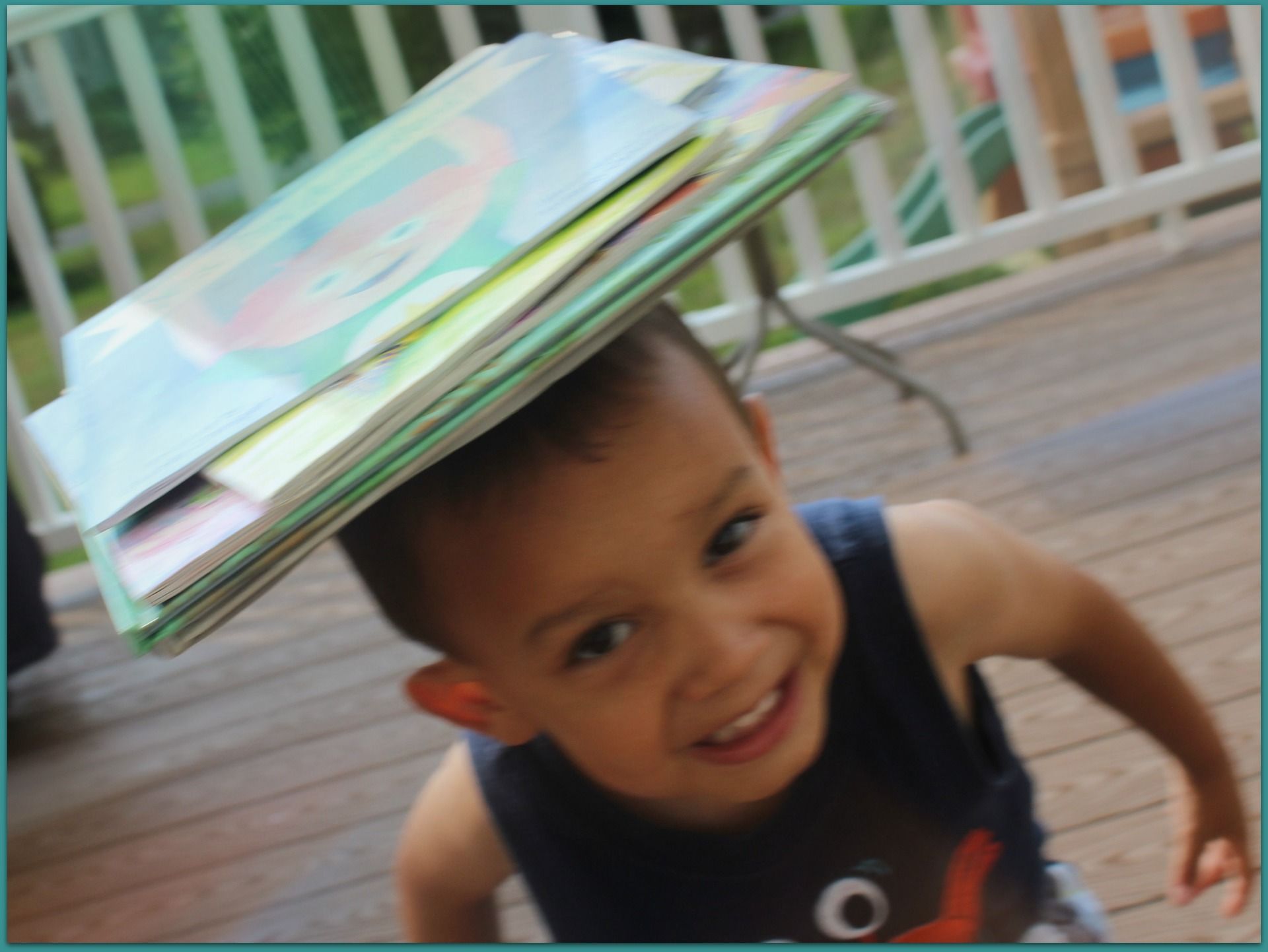 And not just by playing, "let's balance these on our heads".
Reading a book about adoption is an awesome spring board and conversation starter.
Reading a book about adoption allows me to stop and say, "We are so happy and grateful we adopted you" without it sounding random and alien to him.
I noticed that he likes some books more than others.  I am constantly on the search for more resources and choices that will broaden our discussion and help our son realize that although the way he came to our family is not the traditional way; we wouldn't have it any other way.
Here is a list of books we have and our son loves:
Below are a list of affiliate links.
Written by Jaime Lee Curtis
Illustrations by Laura Cornell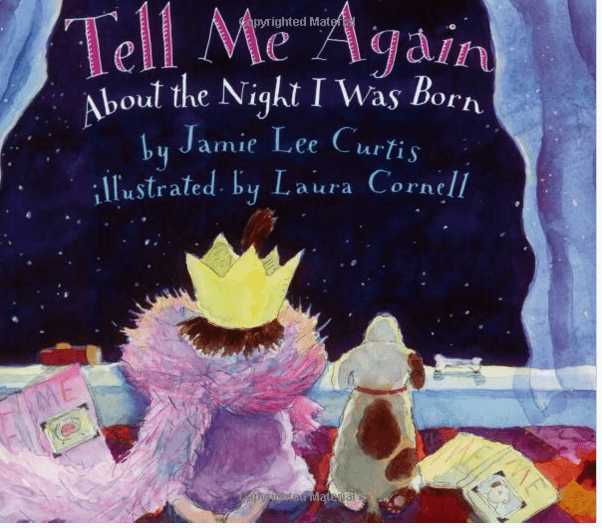 My son LOVES this book.  When I tell him to pick a book he often comes back with this one.  I find myself telling him how different his adoption was than this story (which interrupts the telling of it quite a few times from beginning to end), but he doesn't seem to mind.  Something about this book intrigues him.
Written by Keiko Kasza
This is another favorite of his and mine.  It is written much like the classic, "Are You My Mother" by Philp D. Eastman.  Not only does the book talk about adoption, but it discusses not looking like your mom the way other children do AND it gives me an opportunity to hug and kiss my little love as I am reading the book.  This is a huge hit in our house – and has been since Xavier was about 2 years old.  I definitely recommend it.
Yes, I'm Adopted!
Written by Sharlie Zinninger
Illustrations by Tiffany Cunliffe
This book is extremely simple and our little boy has been a fan since he was about 2 years old.  The pictures are fun, bright and clear.  The book rhymes and talks about looking different.  I also think my son just loves the page where their is a picture of the planet earth and the author says how parents meet their children by car, train or even an airplane.  He's mesmerized.  It's simple and full of love.  He always asks me to read it again and he even likes when I read the "About the Authors" page.  I'm not kidding.
The next two books are a little to lengthy for his attention span right now, BUT, I love having them on his bookshelf.  Even if he never prefers them over the Star Wars and Paw Patrol books, I love that he will see the titles.
Written by Marianne Richmond
Written By: Lisa Tawn Bergren
Illustrations by: Laura J. Bryant
Another book we like is not about adoption per se, but is about how people from different backgrounds look the same in some ways, but different in others.
Written by Bobbi Kates
Illustrations by Joe Mathieu
The next two books are not about adoption at all – but they are super fun :).
Written and illustrated by: Richard Byrne
My brother and his wife bought this book for our son. My husband just read it to my and son and me.  We were all cracking up together!  I had to share!
Written by Eric Litwin; Illustrations by the Creator of Pete the Cat: James Dean
This is read in a way that sounds like a song . . . it is so catchy.  Beware – it will stay in your head.  The good news is – it is so catchy!!!  Such a happy book – we love it!
Do you have an adoption book you would recommend?  Please share!