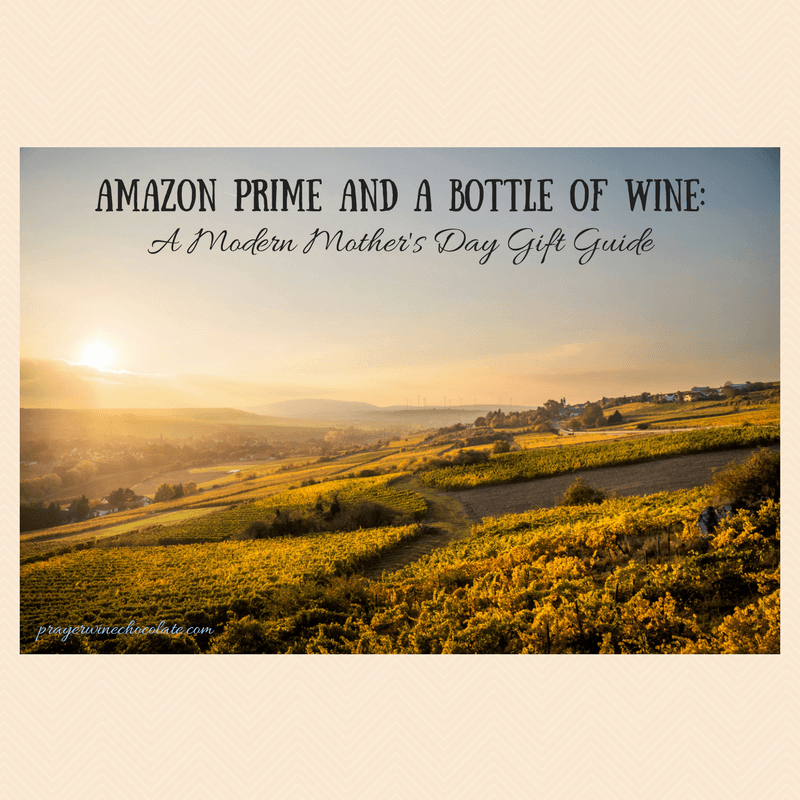 My husband and I LOVE Amazon Prime! I have talked to moms at the playground about how much they love Amazon Prime.  Get it in 2 days plus don't pay shipping?  YES PLEASE!  Mother's Day is quickly approaching . . . make sure you don't forget the women in your life (and that includes women who long to be mothers too!!!) Here are some ideas, just add a bottle of wine :)!!!
This post contains affiliate links.  If you make a purchase through these links, you help our growing family, because we make a small percentage!!! Thank you!
Several styles available and some under $10.00 – like these – IF YOU CAN READ THIS BRING ME SOME WINEIF YOU CAN READ THIS BRING ME SOME WINE
 CHEERS!
 We have a running joke in our family that our mom asks for slippers every year for Christmas . . . what a great Mother's Day gift – this year she doesn't have to wait until Christmas!
AND A
If the woman you are shopping for is a gardener (or wants to be), consider one of these gifts!
Something Mom would never buy for herself . . . but would come in handy when she is cleaning or soothing a crying baby!  The Amazon Echo allows Mom to simply say "Play the Beach Boys" and woala!  No argument, it just does what she says!!!!
I see a lot of moms with these and they seem to love them and they also seem to wear them with pride!  If the woman in your life has ever mentioned it . . . chances are she is dropping a hint 😉
All the gifts with an asterik* were suggested by Prayer Wine Chocolate readers on Facebook!!!
Many of them also recommended Essential Oils!
Trust me, MOMS LOVE AMAZON PRIME . . . AND WINE!