All links in this article are affiliate links.  Making a purchase through these links allow me to make a commission and will enable me to continue writing.  Thank you to all who support this work I enjoy doing!
I was born Catholic.  As a cradle Catholic, I was lucky enough to attend Catholic school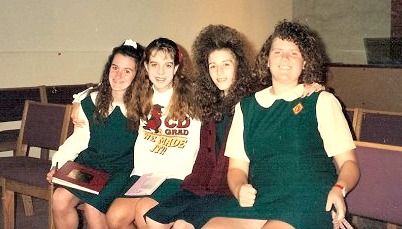 through every stage of my academic career.  I was also lucky enough to have parents that taught their children to attend Mass every Sunday and simply to embrace our faith.  I will confess though, I learned much more when I sought answers for the sake of learning: am I Catholic because I was brought up to be, or am I Catholic because I see the truth in the teaching. These books, for me personally, helped me see the truth in Catholic teaching.
So much information in this fictional framework.  Incredibly easy to read, and taught me so much about where Catholic teachings can be found in Scripture.  I definitely recommend this is you have Christian friends who sometimes question Catholic teaching.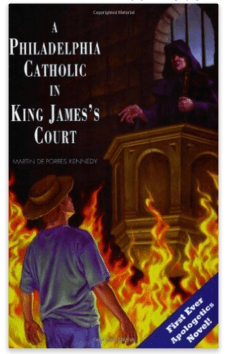 Another great reference book.  This book sparked a debate once between my "non-denominational" friend and I about venial and mortal sins.  This book also provides references to Scripture.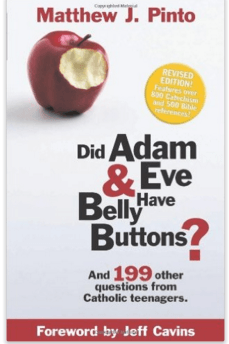 Honestly, I was given at least one copy of this years ago when I taught "CCD".  I don't know what happened to it. It's such an excellent resource to have and  I need to purchase another one!
I have yet to read this whole work.  I often read it during Eucharistic Adoration.  I loved reading the part where Saint Therese' talked about how much she loved snow!  As a teacher, I used to pray for snow days just as much as the students!  I would often ask Saint Therese' to pray for them too – after all, she did say she loved snow :)!
Reading this book not only helped me know more about Saint Gianna, but really implanted a fondness of her husband as well.  He loved her so dearly!  I also found relief when he shared how he and Saint Gianna wondered if they would ever love any child as much as they loved their first born.  He assured me, "don't worry, your heart grows!!!"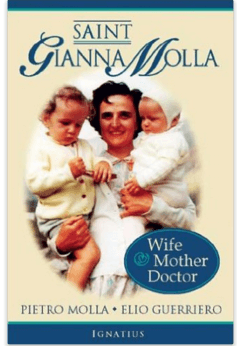 If you read my post The Truth About Nuns, Healthcare and America and found it interesting – this is the book where I learned about at least two of the impressive accomplishments I discussed.  I will warn you though, it's thick.  I read it because as a graduate student, it was assigned to me.  I did find it fascinating though!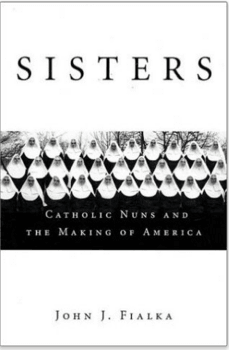 I mentioned this book before (Recommended Reading).  I can't tell you enough about how much I LOVE Immaculee's testimony. I still have to read her first book, Left to Tell: Discovering God Amidst the Rwandan Holocaust.  That will be in my home and by my bedside soon!  Thank God she met the late Wayne Dyer and he convinced her to write her story!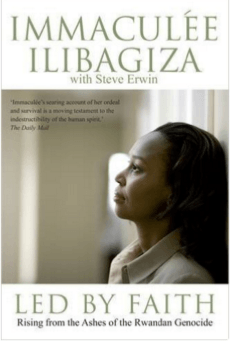 Speaking of Wayne Dyer, this is the book that first introduced me to him.  Although not "Catholic" in pure form, I loved this book and it made me want to read more of his work.  The first part of the book, for me, wasn't as great as the second.  In the second part, Dyer takes each part of the prayer of Saint Francis and really "breaks it down".  For those who are interested in meditation, I used the Rosary and this Dyer work, Getting in the Gap: Making Conscious Contact with God Through Meditation (Book & CD), when I taught high school students about meditation.  In Getting in the Gap, Wayne Dyer uses the Our Father to guide the listener (CD is included) in meditating.
I love this book.  Although not written by a Catholic, I saw Catholic teaching shine through what this young boy witnessed.  I especially like the end when little Colton is asked a question about the Blessed Mother.  His answer confirms our beliefs!
I just finished this on the feast of Our Lady of Mount Carmel!  It was excellent!!  Not only was it broken down into just the right amount of reading I could manage each evening, it also taught me so much!  I learned a lot about the four saints Gaitley discusses and came to a much deeper understanding of Our Lady's role in salvation.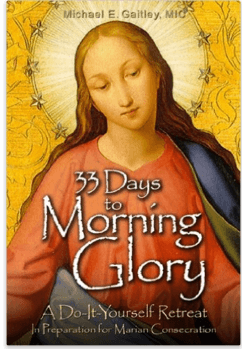 What I am reading now: