Do you always feel busy? Lately I certainly do!  Since all of our relationships need nourishment – our relationship with the Lord is no exception.  I really need the reminder to spend some time with Him – no matter how much is on the "to-do" list.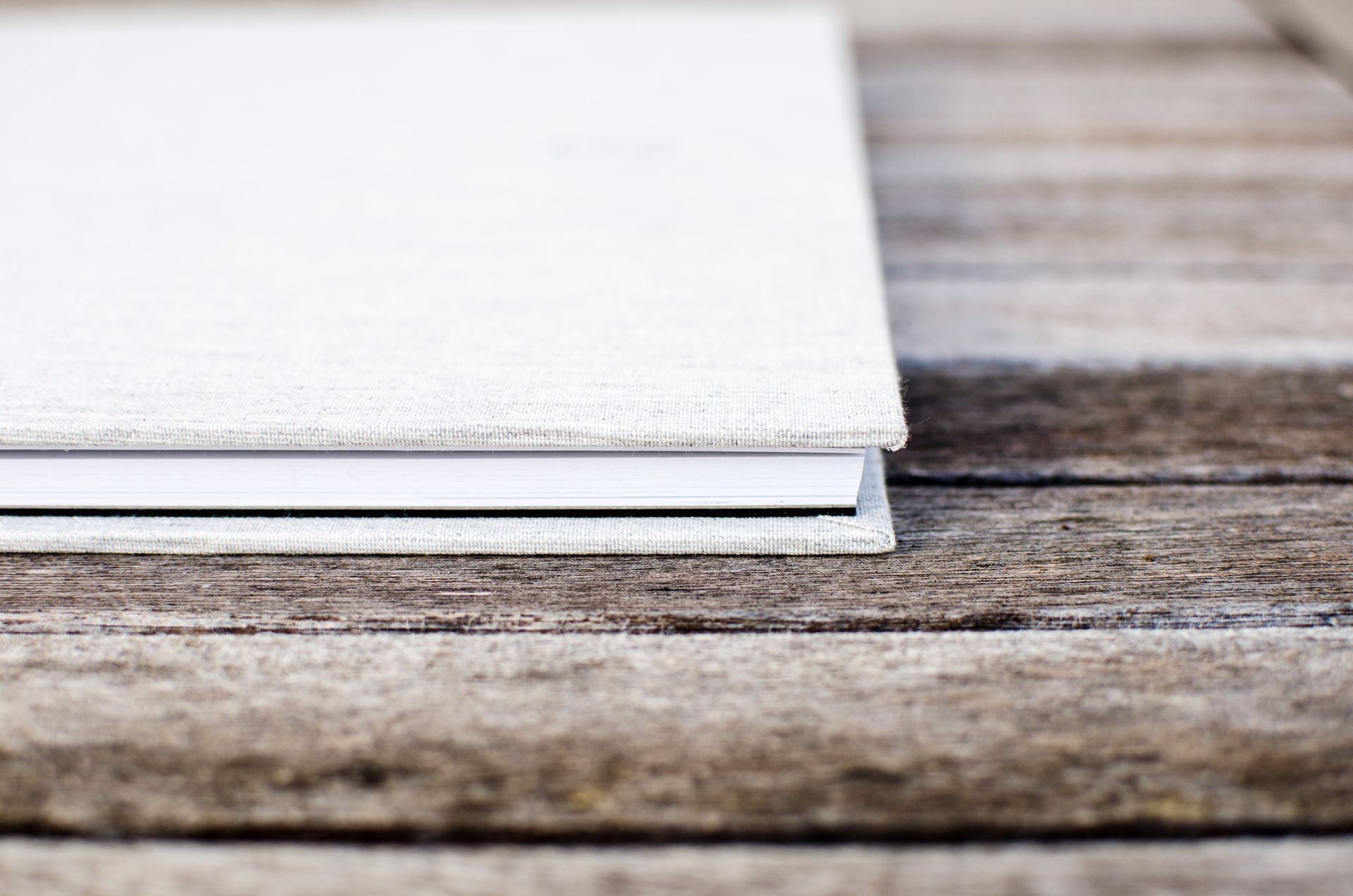 Speaking of a "to-do" list – I often find myself feeling more productive and focused when I write one!  Our prayer life can feel more productive and fruitful when we write as well.



This post contains affiliate links.  Any purchases through these links will help me continue to write!

Writing can be such a stress relieving activity.  When we do things to relieve stress, we are making ourselves healthier and strengthening our immune system.
For these reasons – improving our spiritual life and our physical well-being – I feel called to encourage you to keep a prayer journal.
The biggest challenge I face is in finding the time to write in my prayer journal.  I have found that I have to schedule it.  It either goes on my "to-do" list, or on my social calendar, and now it is even a part of my service calendar.  I volunteer at pregnancy centers and offer the women there guidance and time to pray using a journal. Once we get started, I join them!
If you are interested on how to host your own prayer journaling party, check out this post: How to Host a 'Sip and Script' Party: Prayer Journaling with Friends
Prayer Journaling can be something you do in the morning with your coffee, a way to reflect during Eucharistic Adoration, or a way to "color" with the kids.  Since time is not a luxury, I suggest you keep all your prayer journaling supplies in a bag and in a place that is accessible – so when you have ten minutes, it's all right there waiting for you!
What You Need for Your Prayer Journal Kit:
It can be as simple as a plain notebook, like this one on Amazon: Mead Composition Book
Or a more elegant one like these from DaySpring:
The stationary will need to be kept organized.  Most pencil cases I have found to be to small. Cosmetic bags, like this one on Amazon: Follow Your Heart Canvas Bag  or this Mini-Tablet Pouch on Dayspring will help you keep your supplies together and give you a smile 🙂
God Does Extraordinary Things – Mini-Tablet Pouch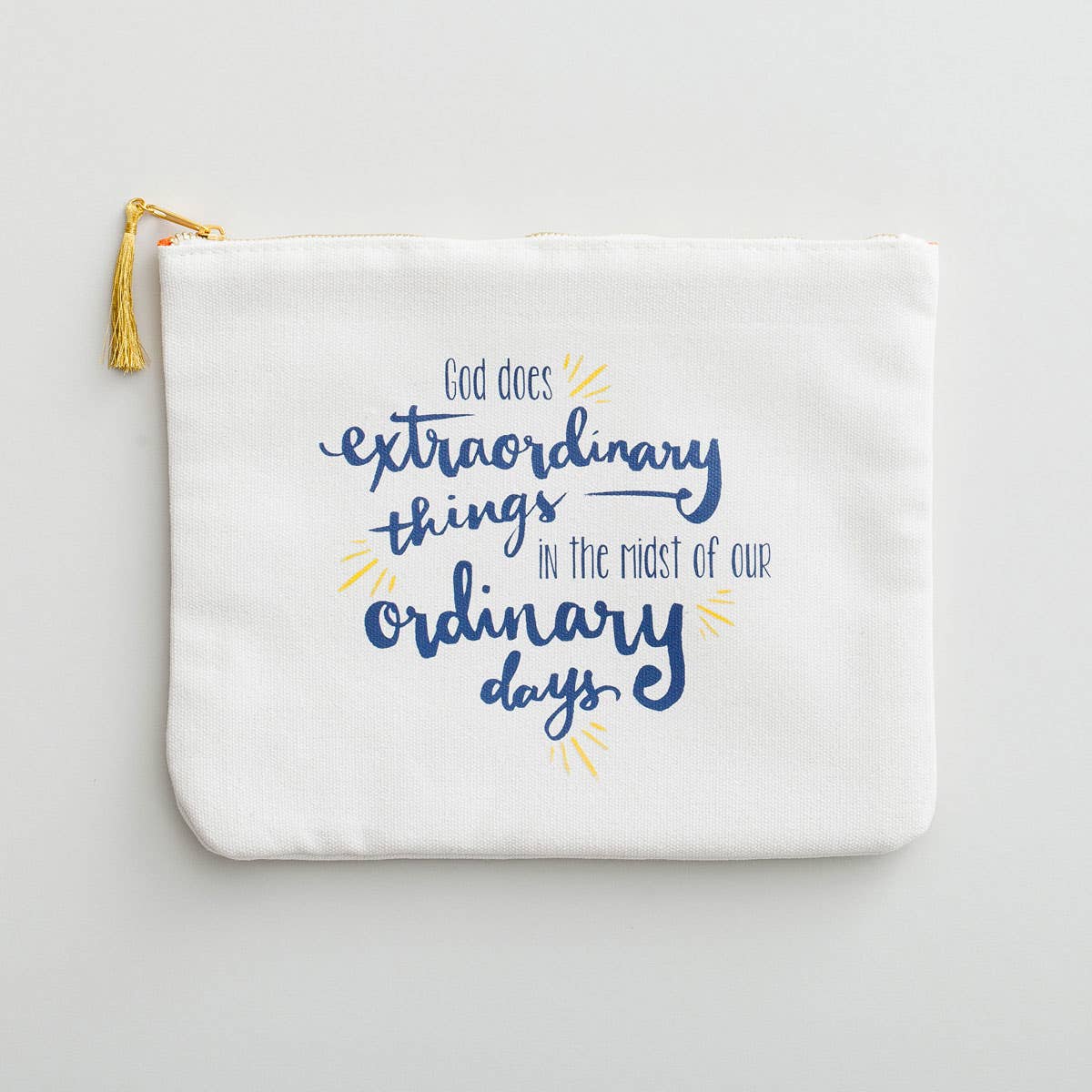 Katie at Look to Him and Be Radiant offers free printables all the time and they are perfect for prayer journaling!  Also, follow my Pinterest board for more ideas and links for free coloring pages!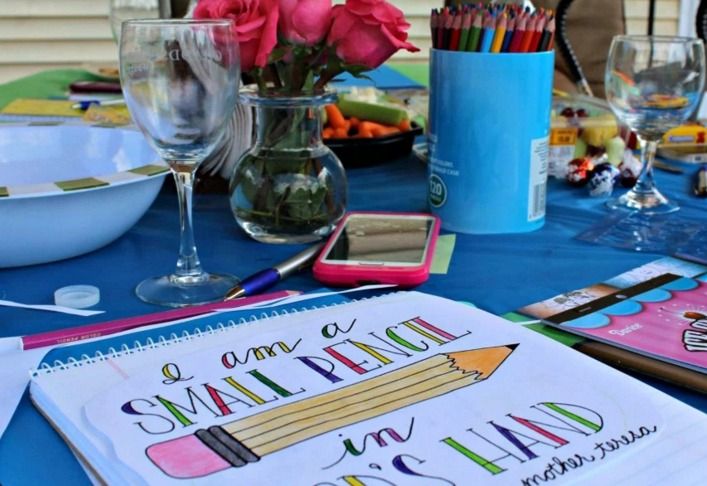 Having a kit built and ready to use will allow you to get your prayer going quicker.  I know there is so little time in the day – but remember, we need to choose how we use our time.  We need to choose spending time in prayer, and making sure we don't burn out.  We can't afford to burn out as spouses, parents and I am sure you could name ten more important hats you wear!  Take care of your soul, your spirit and your health!