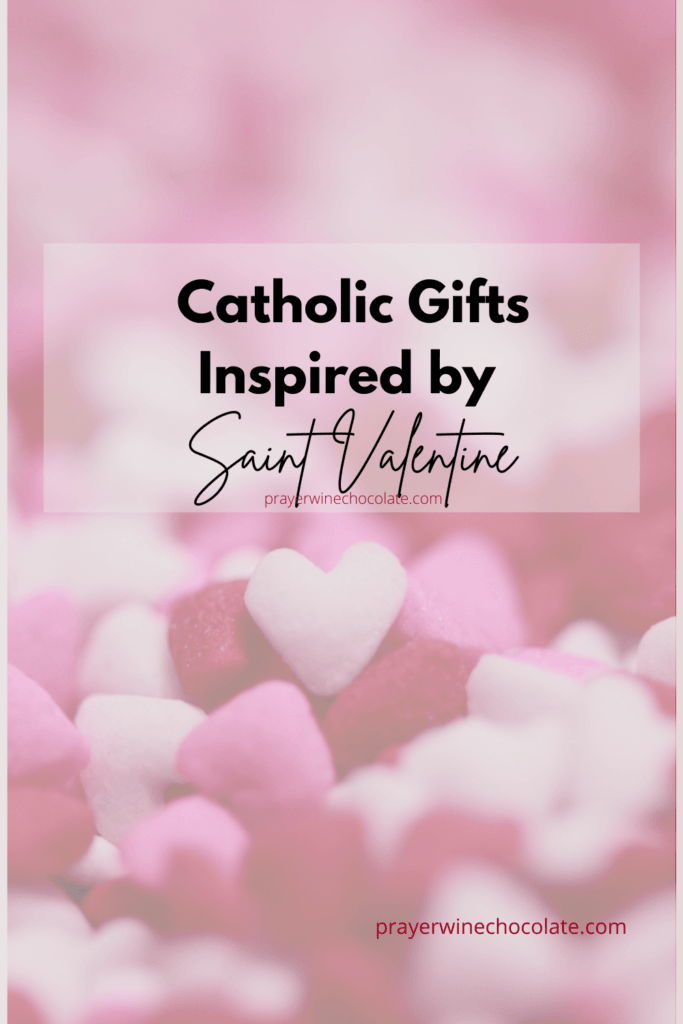 This post contains affiliate or associate links with several businesses (which means if you shop through the links, I earn a small commission). As an Amazon Associate I earn from qualifying purchases.
I remember being around the age of 9 and my parents surprised us with little Valentine gifts one year. I received a pack of stickers and I was absolutely delighted! It was not often our parents gave us gifts – those were strictly for Christmas and birthdays, so this small gift was an incredible surprise, and my heart still warms today thinking of how happy and grateful I was for that simple present.
Catholic Gifts Inspired by Saint Valentine
This sensory Saint Valentine themed play dough kit encourages independent play for kids and allows for endless creativity and fun. Watch and see their imaginations run wild with this kit!
The kit comes with a wonderful story coloring book along with sensory pieces that correlate to the story of Saint Valentine. Children will learn interesting historical facts from the story like why we send valentine cards, and why Saint Valentine is associated with love and marriage, all while reading about Saint Valentine's heroic life.
Love these playdoh sensory kits – they are loved by all my children!!!
Saint Valentine Socks!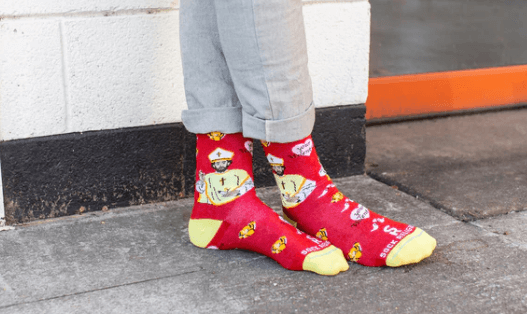 These Saint Valentine Socks were just released by Sock Religious!!!
In the midst of being arrested . . . . Saint Valentine befriended his jailor and the jailor's daughter, Julia. Also known for his healing abilities and knowledge of natural medicine, the jailor implored Valentine to heal Julia's blindness. Through written correspondence and educational lessons, the relationship between these three grew in friendship and in prayer. Jailed again, Valentine had no hope to avoid execution.
In a final act of love and friendship, Valentine wrote Julia a letter, signing it, "Your valentine." When she opened the letter, out fell a crocus flower, and from this flower divine colors filled Julia's eyes and she realized her sight had been fully restored. In Medieval times, a common belief was that birds began to pair on February 14th (the day of Valentine's death). Because of this, February 14th was a day dedicated to lovers and it was encouraged to send letters, gifts, and other signs of affection much like we do to this day.
Valentine's Day Playdoh Kit by Easy Doughs It
ONE St Valentine Patron Saint Block // artwork on the front and description on the back. These little handmade blocks are just the right size for small hands. They can be used for imaginative play, building, stacking or collecting. Easy to care for, hard to break, educational, inspirational and versatile (for tots, little kids, or big kids)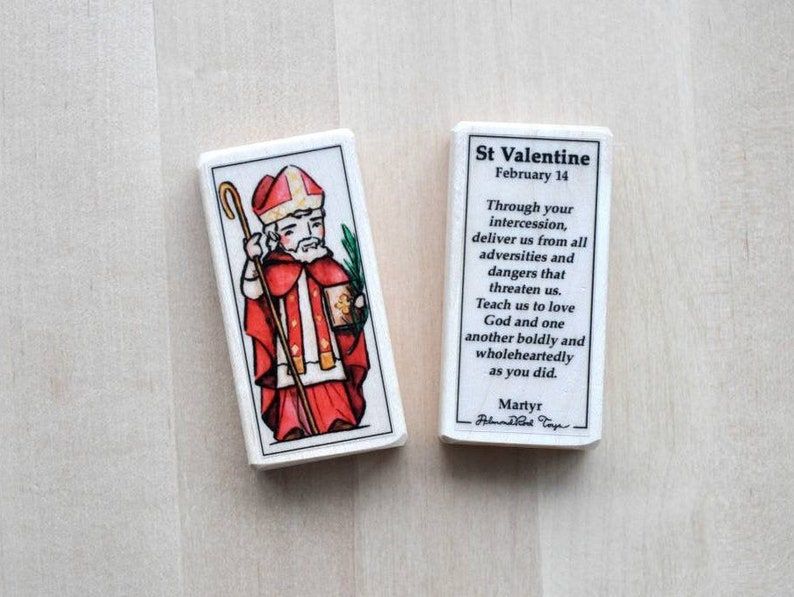 St. Valentine is the patron saint of engaged couples, love, happy marriages, beekeepers, plague, epilepsy, and against fainting.
Our plush prayer dolls feature St. Valentine on the front, with a prayer for his aid on the back. Our clients love to give these dolls as Baptismal or sacramental gifts, for Christmas, baby showers, and more!
Choose from soft satin or cotton to create your 9″ tall x 3″ wide doll – each crafted while praying for the recipient.
Saint Valentine Shining Light Doll
Teach your children about what real love means!
  Introduce the story of St. Valentine using the educational insert in the box.  Encourage children to consider what it means to love someone. This is a great opportunity for teaching God's definition of love- willing the good for another.
 True love is not just a feeling! This is a critical life lesson, an invaluable tool for emotional development.  
Great for opening discussions about love, God's love for us, loving your enemies, the different kinds of love there are (friendship, married love, God's love for us, etc.) as well as keeping your faith even when its not popular. 
These Catholic Gifts are great for Valentine's Day!
Although not directly a Saint Valentine product, these Catholic gifts speak of the beauty of love that would have resonated with Saint Valentine himself.
Also know as the Canticle of Canticles and the Song of Solomon, this love poem in the heart of the Bible shows us the heart of God, who pursues us as a lover and Bridegroom. And the Catechism of the Catholic Church tells us that "Tradition has always seen in the Song of Solomon a unique expression of human love, a pure reflection of God's love–a love 'strong as death' that 'many waters cannot quench'" (1609).
Cedar is present throughout the Song, with both the bride and groomed perfumed with it. Pomegranate references the bride, with apple connected to the bridegroom. And the scents remind us of the holy temple and God's espousal of his people Israel.
Vintage Cherub Necklace and Earrings made by Della Madonna Rosaries.
The Cupid's Love Letter Bronze Vintage Necklace & Earrings is a lovely way to express how you feel this Valentine's Day.
The replica heirloom quality bronze medal shows Cupid reading a love letter brought by a dove. The earrings are also made with 6mm amethyst and cute heart shaped cupid bronze charms.
Catholic Stickers Inspired by Love
Spread Love sticker by Rakstar Designs (Inspired by Saint Teresa of Calcutta)
Do all you do in Love sticker by Just Love Prints. Also check out the Jesus Hug sticker and the heart shaped Whatever God wants sticker from this shop too!
Let us Love Sticker by Clare and Francis. This shop is so cute!
Be Yourself: A Journal for Catholic Girls
Young girls dream of love. This book teaches them what real love is, where it comes from and how she is called to love others in her life.
Be Yourself: A Journal for Catholic Boys is a great gift to give paired with a basketball.
This journal invites boys to "wreck pages" with dirt and a scavenger hunt that encourages finding random items mentioned in the Bible like mustard seeds, nails and more. Boys are encouraged to pray while shooting hoops, interview adults about hope and really look at what their interests are and how those hobbies can glorify the Lord.
Plan a Catholic Galentine's Day
Plan your own Catholic Valentine Celebration with your girlfriends that you have not seen enough – especially in the last 2 years!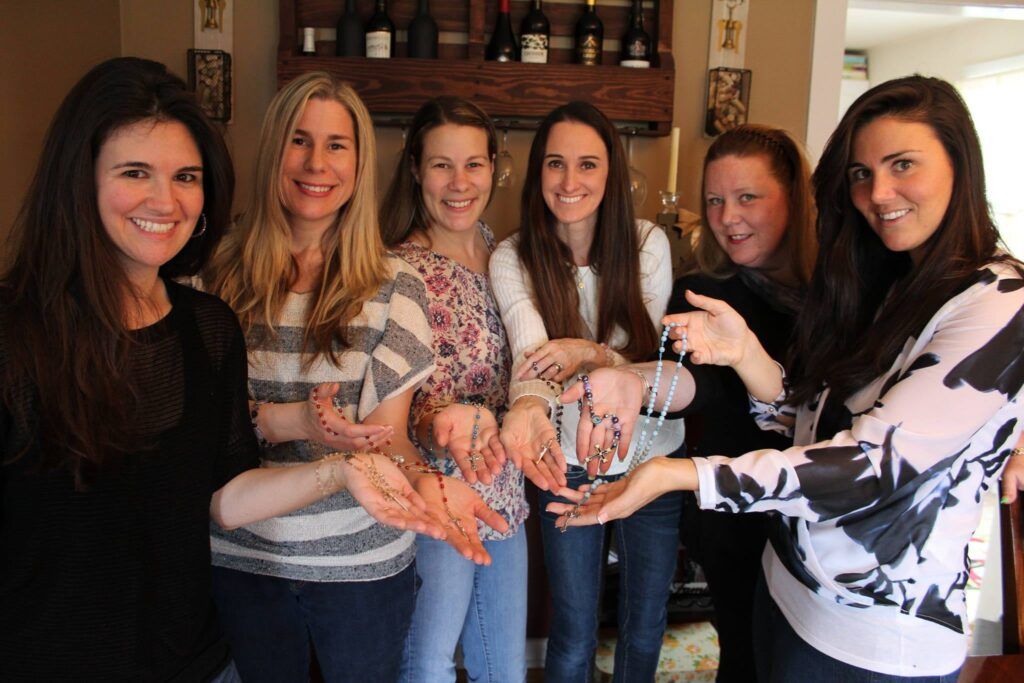 A get together with wine, chocolates and the Rosary is so much fun!
You can plan a small get together or a bigger one that could be a one day retreat or day of reflection!
You can do this now with the new How to Plan a Prayer Wine Chocolate Retreat Guide!
The first two "retreats" can take place in your home!
WANT MORE VALENTINE'S DAY GIFT IDEAS? CHECK OUT: Catholic Valentine Gift Ideas for 2022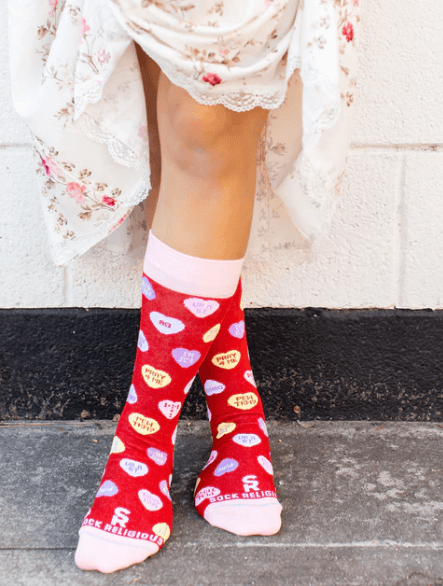 Do like Saint inspired gift guides?
Check out my gift guides inspired by
and Saint Therese'!
WANT MORE VALENTINE'S DAY GIFT IDEAS? CHECK OUT: Catholic Valentine Gift Ideas for 2022