This year, I'm going to think and reflect on Advent before I rush into Christmas.
Don't get me wrong, I am super excited to Christmas shop, and fully embrace the season of secular madness.  I'm a big kid and I love it.
But this year, I am seeing a lot of Catholic bloggers talking about Advent – and that has been a wake up call for me.  I need to think about what Advent is, and why Christians established it as a season.
Lucky for me, I am the parent to incredible four year old, and I am eager to go on this journey with him.  If you are not a parent, or your children has grown, perhaps find a niece, nephew or grandchild to embrace this season.  Their innocence is inspiring and really brings the joy and excitement of the season to life.
And people were bringing children to him that he might touch them, but the disciples rebuked them.  When Jesus saw this he became indignant and said to them, "Let the children come to me; do not prevent them, for the kingdom of God belongs to such as these.  Amen, I say to you, whoever does not accept the kingdom of God like a child will not enter it." Mark 10:13-16
I'm going to need some help on this journey, so here are a few items I may purchase to help me.  If you purchase these, I make a small percentage – so thank you very much!
I LOVE this alternative to the "Elf on the Shelf".  DaySpring has created this book set so that during the Advent season, families can read the story of the shepherd's timeless journey in a beautifully illustrated interactive children's book, and let the fun begin every day as they hide the shepherd and children find him in a new place along the search!
Click here to purchase: The Shepherd on the Search Advent Set
Click here to purchase: Nativity Advent Calendar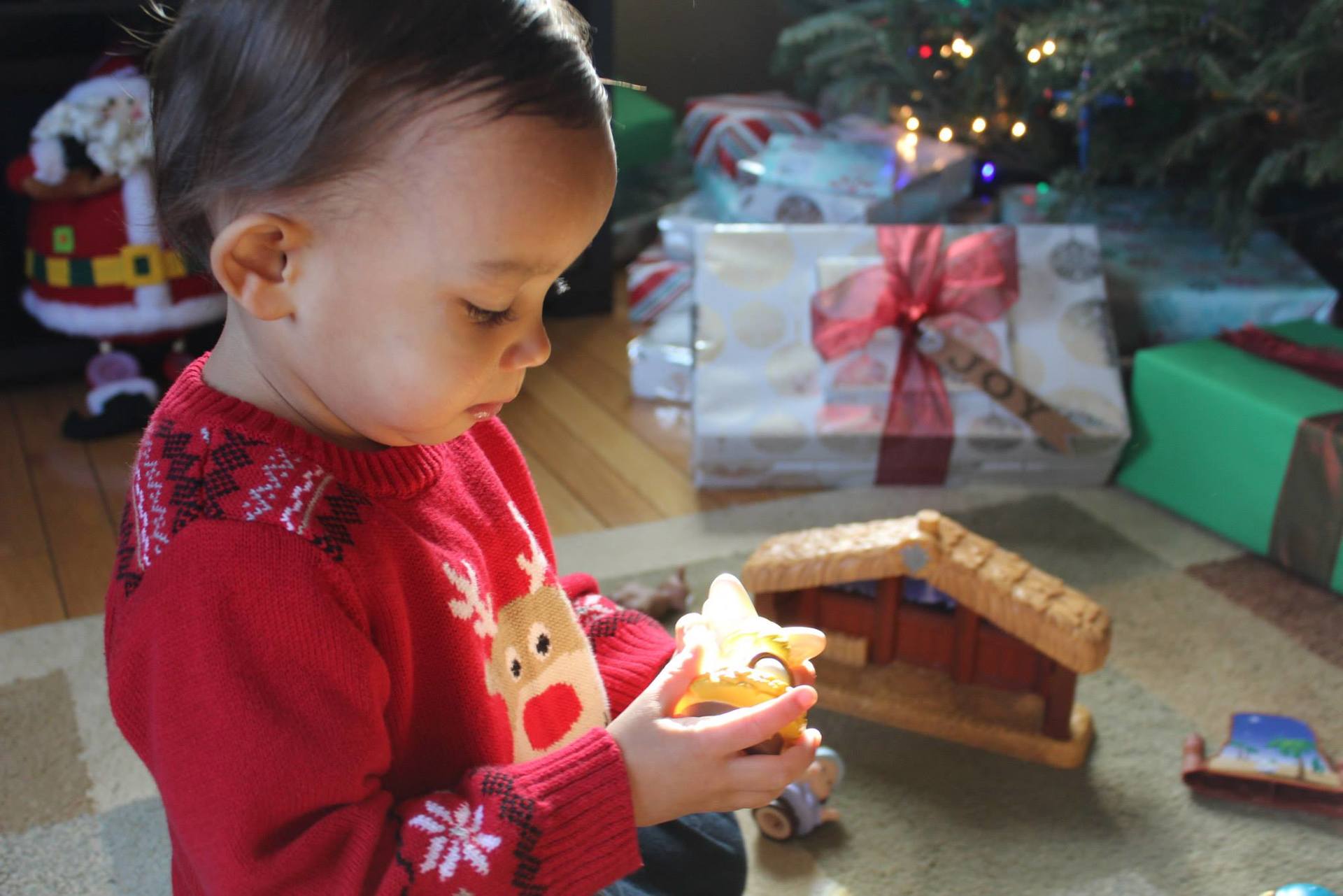 This toy Nativity Set was such a great investment for our family. Above is a picture of my son two years ago . . . he made the angel kiss the baby Jesus! Such a great way to talk and teach about what Christmas is and why we celebrate it.  I love that these Little People are durable enough to be played with by very young children, but still enjoyed by the older ones!  We have a beautiful "adult" Nativity Set, but the past couple years we have simply put out this one.  When members of the scene fall, nothing breaks.  That is truly an added bonus! Click here to purchase: Little People Nativity Set
We see these plants almost as much as we see Christmas trees this time of year.  What a wonderful way to talk about the season with your child by reading this book together. In Mexico, the poinsettia is called flor de la Nochebuenao  which means flower of the Holy Night. This Mexican legend tells how the poinsettia came to be, through a little girl's unselfish gift to the Christ Child.  I have seen many moms showing excitement for a new tradition of wrapping 24 books before Christmas and reading one a night.  This would be an excellent story to include in that tradition! Click here to purchase: The Legend Of the Poinsettia Book
Although I am going to love embracing the season with my son, I will need some time alone with the Lord . . . and my coffee.  These daily meditations are just the right size for me.  I can read it with my coffee, or take it with me to adoration (and if I can only stay for 10 or 15 minutes, this is the perfect way to guide that time in prayer).  The Scripture quotes will also inspire me to pull out my prayer journal and enjoy my prayer time and rare times of quiet reflection. Click here to purchase: Daily Meditations with Saint Teresa of Calcutta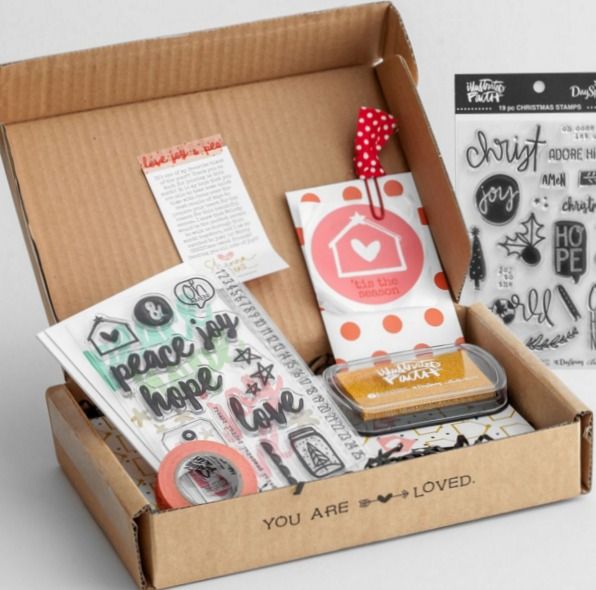 Reserving time to prayer journal has been quite tough for me.  I really want to do it and I know it makes my soul happy!  This devotional kit is just what I need to motivate and jumpstart my personal prayer time.  DaySpring has many illustrated faith kits,  and this one is brand new! Click here to purchase: Tis the Season Devotional Kit
Saint Nicholas Day is December 6th and this is the perfect sweet to put inside the shoes that are left out for the Jolly Saint's visit 🙂  Plus, purchasing this product helps support The Nuns at Mount St. Mary's.  They are a cloistered order and making their candies is how they sustain their community.  To support the Sisters, and to enjoy some incredible chocolate, click here to purchase! Trappistine Quality Candy
How are you getting ready? I'd love to hear!


http://www.linkytools.com/thumbnail_linky_include.aspx?id=274475
​

​