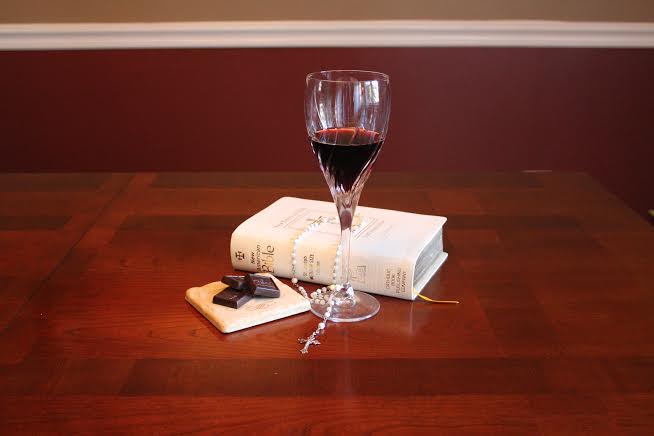 It was the last season of Friends, and Thursday nights became the night that I looked forward to the most. Four girls in the their twenties/early thirties were facing some unique heartaches. Colleen was pregnant and getting out of a horrendous relationship, Kaelie was married but was having trouble getting pregnant, and two of us (Anna and myself) needed healing from past relationships. Thursday nights the four of us came together to eat, watch Friends, talk and pray the Rosary. Often we would invite other friends. It became a night of comfort, a source of strength and a place to get advice on how to move forward when things just felt, well – awful.
Flashback to years before this "Rosary Group" began, my life was a roller coaster of emotions that eventually put me into a deep depression. Some people from a young age know what career they want to pursue and what they want to do before they "settle down". I only ever "knew" one thing – I wanted to get married and have a family. From the time I was 16 until I was 23 I dated my first love (let's call him "T"). When I graduated college and began teaching, I asked my best friend and boy friend ("T") if he wanted to marry me. He said he didn't know. Then I said goodbye. Sort of . . .we had said goodbye before and that wasn't the end, so I don't think I really thought the goodbye was real. Then, like a dream or a movie, I was in love with another man, "G", and "G" was in love with me. Three years later, on Good Friday, "G" broke up with me. That same day, "T" proposed to his present wife. THE.SAME.DAY. (Seriously, who get's engaged on GOOD FRIDAY???? You couldn't wait until Easter and put the ring in a cute colored egg or something, really??? Sorry, end rant!) Anyway, six months later, "T" was getting married on the same day I had my first date that was arranged online. At this point I was living in my fourth apartment in three years. When you're a Catholic schoolteacher with a ton of student loans to repay, you live with roommates. But when you're in young twenties, those roommates get engaged and married . . . often. By the time I was "online dating" I lived in a cute apartment; solo. Most of my friends were married. But I began making new friends during this time. One of them was Anna, and it was through our friendship that the Rosary nights began . . .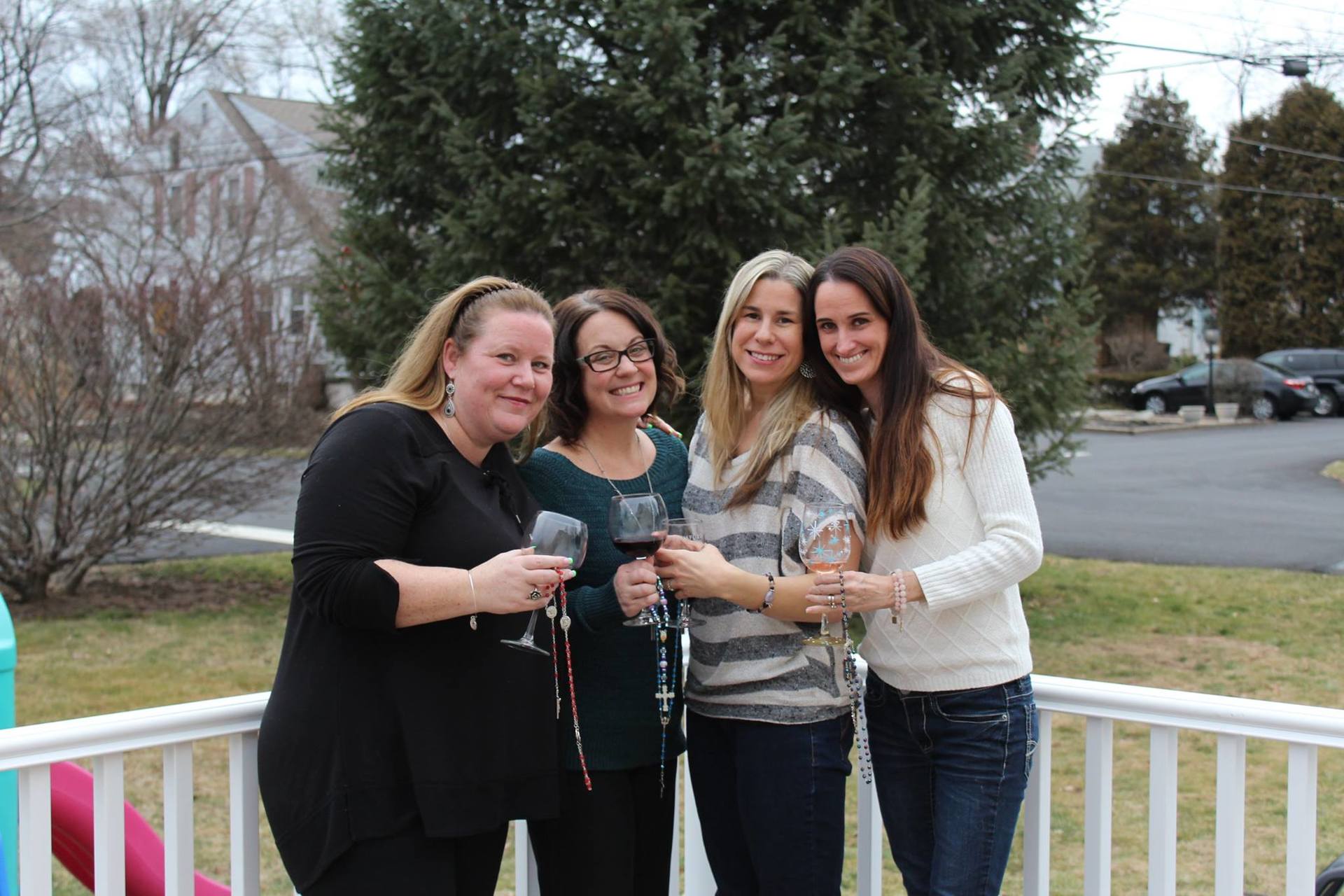 Anna's mom had a group of friends that prayed the Rosary together. One day Anna invited me to go with her. I was so excited. I always wanted to have friends to pray with, but most of my friends made fun of me or just claim to not be into that stuff. Plus, Anna was a cool, beautiful girl with a million friends. She isn't the type that you expect to find praying the Rosary. I had the best of both worlds with Anna as a friend. Cool and a shared faith. After going with her mom's friends, Anna suggested we get friends together for our own Rosary group. So we did. And although some of the original four girls' lives have gotten busy in combination with them moving much further away, other girls have joined us and it is still something we do about once a month.
I often wonder what people picture when I invite them to or simply mention "Rosary night". Do they picture three or four women dressed like nuns, kneeling and chanting? I often feel the need to say, "It's not what you picture, we talk, drink wine, eat chocolate and pray – sitting on the couch, while we are sipping our wine and enjoying the chocolate." The gatherings still provide comfort, friend therapy and joy. All of our prayers were answered. Colleen had a healthy daughter who is now 11 and Colleen married an incredible, respectful man who loves both her and her daughter dearly. Kaelie has three children – the first two were twins. Anna is married and just had her second baby. Oh yeah, and me. I got married . . . and no, we didn't meet online . . . We adopted the most adorable, awesome son any parent could dream of. Lately our children have been present at Rosary nights. I strongly recommend you and one or two or three of your friends try it!! Here are some recommendations if you do:
Have everyone bring something. A bottle of wine, a casserole, a chocolate cake, candy, etc. Make it an event that is social!

Have an intention book.

Write each pe

rson's name on the top of their

o

w

n page. While you

'

r

e

talking, pass the book around. Each page should have a column to write what she is thankful for and what she is asking the Lord with help with (Petitions). Date each time you get together. It's pretty cool to look back on as time goes by . . . often you see how many prayers are answered.

Don't expect it to only be an hour long. One of the greatest aspects of Rosary night is the ability to verbalize your intentions and to let others do the

same.

It's really like free therapy. It helps to have people listen to your sorrows and struggles.

Don't forget to bring Rosaries, and maybe even another prayer book

.
Have you had prayers answered through the recitation of the Rosary? Do you have a night where you combine faith and friends that has brought you blessings? Please share!