Jesus is the Reason for the Season . . . and these gifts remind both the giver and the receiver of all of life's blessings 🙂  If she's been good, and I am sure she has, fill up her stocking with several of these gifts!
Some links in this article are affiliate links.  Purchasing through affiliate links allows us to continue this service.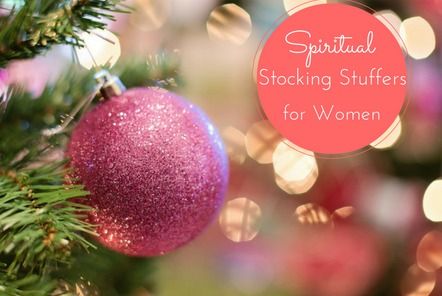 Ever since I read that Our Blessed Mother promises extra graces to those who wear this medal around their neck; I have been pretty committed to wearing one daily.  I love a small Miraculous Medal that I can wear all the time, even when I sleep.  I found a very pretty one here on Amazon: Miraculous Medal Pendant Necklace
Another simple Miraculous Medal necklace is available online at the Miraculous Medal Gift Shop: Round Miraculous Medal Necklace.  I was wearing this every day – until my son accidentally pulled it off my neck and broke the chain.  A replacement is on my Christmas list!
Looking for something more trendy or handmade?  Check out Blessed Mess Company!
This company is amazing!  Two women, Lauren and Ashely, make these pieces by hand and they are STUNNING! Their mission is to let girls of all ages know that they are the Daughter of a King! The vintage-southern-charm-type style has a unique Texas twist that sets the company apart from any designer I have seen.  The faith of these women is demonstrated in their work and words.  In the about section of their Facebook page; Lauren and Ashley testify:
Everyday is a gift from God! Everyday is a reason to dress up, wear pearls, tulle skirts and boots! Every girl should feel confident knowing "She is clothed with strength and dignity," and she should "laugh without fear of the future." (Proverbs 31:25)
If your daughter, wife, mom or bestie doesn't have a Miraculous Medal, get her one for Christmas.  Need more convincing?  Read this: Five Reasons Why I Wear a Miraculous Medal – and Maybe You Should Too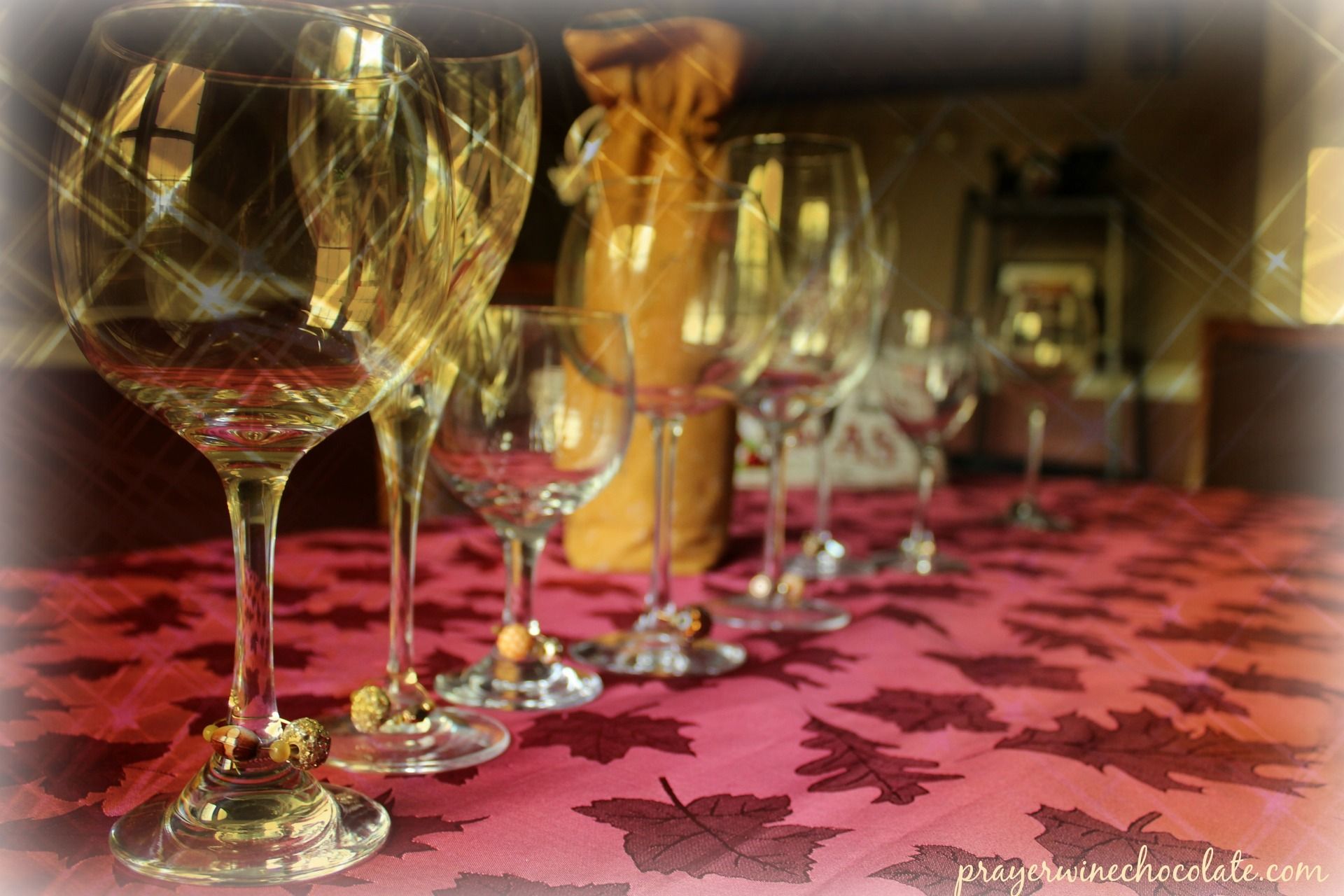 Jen Frost, the owner of Faith and Fabric, was inspired by a priest who asked, "If your home were to be visited by someone who had never heard of Christmas before, would they think – based on your decor – that Christmas was a day celebrating snowmen? A large man in a red suit? Consumerism? Or the birth of Christ?" This resonated *so much* with Jen and her family. Since then, she has been inspired to make faith-focused projects – both fabric and not – for the home to help remind us throughout the year what we are celebrating. Faith and Fabric has many cool products – including Metal Stamp Cuff Bracelets and Hand Stamped Charm Necklaces!  I love the Wine Bag and Charm Set – gorgeous, hand-made and practical.  The charms are so pretty and whenever we have people over, they are so fun and helpful!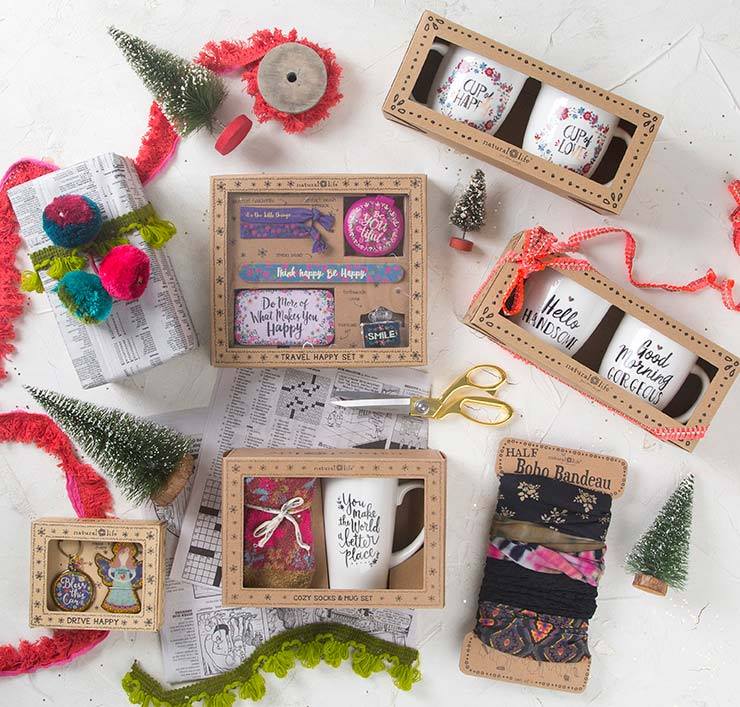 According to my 27 year-old sister, these Boho Bandeau's are all over Pinterest right now, but really hard to find! I love the idea of tying a Prayer Box on a pack of them and putting them in a stocking or wrapping them as a gift!  By the way – they are REALLY soft!  One just might be included in the giveaway 😉
Trappistine Quality Candy is made by the nuns at Mt St Mary's Abbey with great joy and love knowing how much people enjoy their candy.  It is truly quality and absolutely delicious!  What a great way to support the cloistered nuns who make it and a way to give a sweet gift 🙂  P.S.  Dark chocolate goes great with red wine!
This Catholic Subscription Box is so popular, the December box is already sold out!  You can order a one-time box or a three month subscription.  If you choose to give this gift, use the coupon code CHOCOLATE for $5 off your 1st box (valid through Dec. 5th).  Once you order, send The Little Catholic Box an e-mail and they will send you a little card to print out that says a Little Catholic Box on the way (this way you have something to wrap or put in the stocking!)  What a great idea to have a gift on the way after the big day!
If you know a woman who loves coffee, here is a great gift!  K-cups can get pricey, so it's nice to get them as gifts and enjoy a cup of coffee from a loved one.  If you are friends with someone who is a strong supporter of the Pro-Life movement, this will be extra special to them!
From journals, to jewelry and home decor to coloring books, this company has so many options! You could purchase a beautiful rosary, framed art, or a even items for entertaining friends!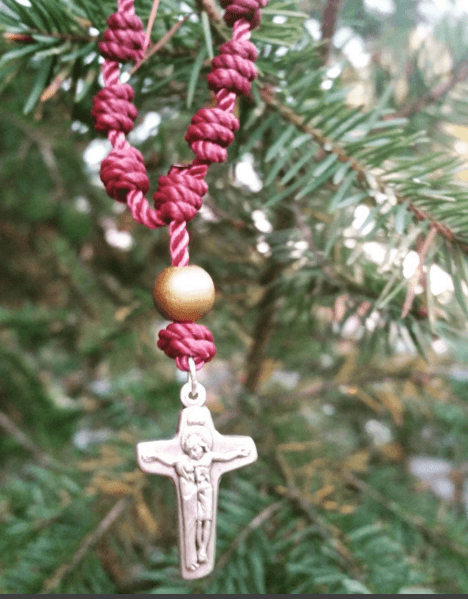 Personally, I love these rosaries from Small Things. Great Love. for how they look and because I know they are not going to fall apart in my pocketbook. The Divine Mercy Pocket Rosary is so pretty – and reminds me of a Candy Cane – so in my mind, what a great Christmas gift!  The bracelets are soft, durable and casual.
Have a woman on the list that likes to choose her own gifts and browse online?  Have her check out this site.  She can choose from rings, bracelets, necklaces, stationary, the faith jewelry dishes and even items for the home.  Give her the gift of shopping! IF YOU MAKE A PURCHASE with Christian Bling through ctbling.com/HisGoodness, WRITE IN PARTY NUMBER 1825, AND YOU ARE AUTOMATICALLY ENTERED TO WIN FREE HOSTESS SHOPPING! WINNER WILL BE CHOSEN DECEMBER 14TH!!!
Would you like to win a bag of these gifts?  You can enter to win by commenting under this article and sharing it with your friends!
Happy Shopping!