While taking a prayerful walk through the woods by the abbey, a nun hears a man crying for help. She listens again; makes sure she really heard a yell for help- and determines the exact location of the man that was screaming in distress.  She hurried back to the abbey and called the police.  That call saved the man's life.  He had been trapped under a fallen tree.
This article contains affiliate links.
This event did not take place years ago, but weeks ago.  The Sister that was walking through the woods was one of fifty nuns that live at Mount Saint Mary's Abbey in Massachusetts. When news reporters called the Abbey, the Sister did not reveal her name, and turned down several opportunities to be interviewed.
The Order of Cistercians of the Strict Observance, or more commonly, the Trappistines, maintain a life of silence and solitude.  These religious women dedicate their lives to prayer and contemplation.  The Rule that governs their lives requires them to live by the work of their own hands.  The Sisters offer the work of candy making to God, and it allows them to live in a self-supporting community.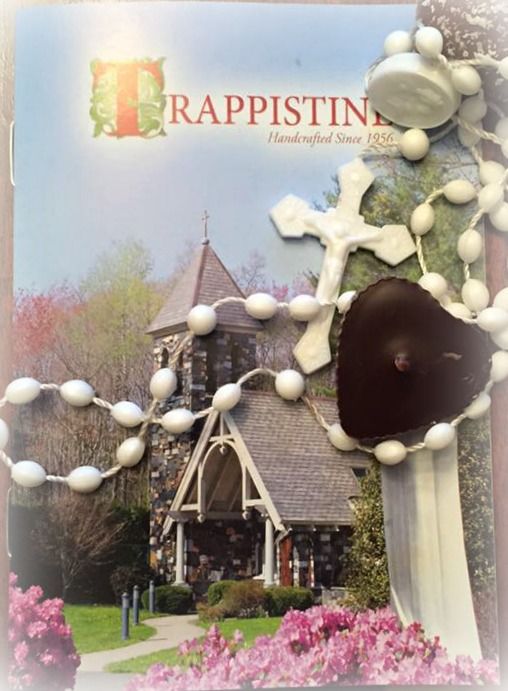 The profit that Trappistine Quality Candy generates allows the Sisters to share with the poor and supports communal life.
The Sisters of Mount Saint Mary's Abbey are celebrating 60 years of candy making this year.  On February 9, 1956, the Sisters made their first batch of caramels.
Eventually, the Sisters started to experiment with chocolate and created new candies.  In 1957, Butternut crunch was born and very soon became (and continues to be) a bestseller.
Help the Sisters celebrate their 60th year of candy making!  Order some of their amazing sweets for you or someone you love – just because! I mean, you would be helping nuns by buying chocolate – it's a win/win AND God is happy too, I'm sure! The Dark Chocolate goes great with Red Wine – and the Butternut Crunch goes great with anything and everything!!
If you're interested in learning more about the Sisters' Consecrated Life, a DVD was produced this year and can be ordered from their website: Trappistine Quality Candy.
How challenging it must be in this day and age to compete with corporations that rely on anything but humility to sell their products.  This candy sells, not because of a great marketing strategy or a cute mascot, but because it's simply delicious.  Must be the added prayers ;).
Enjoy!