Follow over 100 Catholic Social Media Influencers on Pinterest:
This edition has some incredibly talented, passionate and faithful women.  Please take a moment to follow them on social media and consider purchasing their incredible work!  It took me so long to write this one because I got lost in admiration quite a few times!  Enjoy!
Lindsay Trezza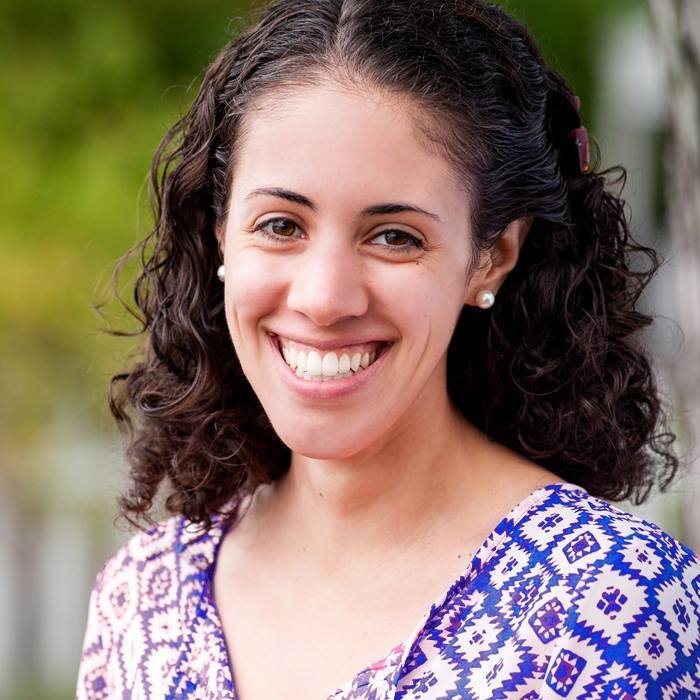 I'm Lindsay. I'm a graphic designer and illustrator who's following God's crazy plans one day at a time! I left my full time job last year to more fully pursue my two businesses, Just Love Prints and Juneberry Creative. Every day brings new opportunity, and I'm loving every minute of it! My husband and I are also expecting a little girl in less than a month. We are over-the-moon excited to be parents!
Where can you be found on social media?
Facebook: Facebook.com/JustLovePrints
Instagram: @JustLovePrints
JuneberryCreative.com
Facebook: Facebook.com/JuneberryCreative
Instagram: @JuneberryCreative 

What type of wine is your favorite?
Not a wine drinker, but I LOVE hot chocolate! (Even in the summer!)
What is your favorite chocolate?
Anything with caramel in it!
What is your favorite prayer and/or quote?
This prayer by St. Teresa of Avila has been speaking to me lately. It's so good!
Let nothing disturb you,
Let nothing frighten you,
All things are passing away:
God never changes.
Patience obtains all things
Whoever has God lacks nothing;
God alone suffices.
What services do you provide?
1) At JustLovePrints.com, I design Catholic home décor and gifts for every occasion!
2) At JuneberryCreative.com, I work with businesses large and small on miscellaneous design projects. See a list of my graphic design services below, and contact me to discuss your design needs – no strings attached!
Laura Peredo
After graduating college last year (Business Management with a Theology minor), I'm back home in the Bay Area working for a Catholic publisher and figuring out life as a young Catholic professional.
I am passionate about being the best version of ourselves, my faith, life issues (whole spectrum from womb to tomb), and figuring out what it means to be a faithful Catholic in our crazy world. Deep conversations over coffee, beautiful music, holding babies, sweaty workouts, cooking, a good book, sunshine, hikes, and helping other people make me feel alive. I also enjoy finding treasures on Craigslist and talking about controversial issues.
Where can you be found on social media?
Facebook: https://www.facebook.com/laurasdropintheocean/
Instagram: @lauramarie9473
Pinterest: http://www.pinterest.com/lauramarie4life
Twitter: @Lauramarie4Life
My blog: https://asingledropintheocean.com/

What type of wine is your favorite?
Sangria
What is your favorite chocolate?
Probably chocolate covered things (almonds or raisins), or just a square of dark chocolate
What is your favorite prayer and/or quote?
There are so many, but Radiating Christ by Blessed John Henry Newman is a favorite of mine.
Dear Jesus, help us to spread Your fragrance everywhere we go.

Flood our souls with Your Spirit and Life.

Penetrate and possess our whole being so utterly,

that our lives may only be a radiance of Yours.

Shine through us, and be so in us, that every soul we come in contact with

may feel Your presence in our soul.

Let them look up and see no longer us but only Jesus!

Stay with us and then we shall begin to shine, as You shine;

So to shine as to be a light to others;

the light, O Jesus, will be all from You, none of it will be ours;

it will be You shining on others through us.

Let us thus praise You in the way You love best, by shining on those around us.

Let us preach You by our words and by our example,

by the catching force, the sympathetic influence of what we do,

the evident fullness of the love our hearts bear to You. Amen.
What services do you provide?
Blogging is a hobby for me at this point in my life, so I am not currently providing goods or services through it. But I am always happy to provide conversation, dialogue, clarification, and resources on tough issues. Readers are welcome to contact me anytime, and I look forward to interaction with you.
Tell us what freelance opportunities you hope to provide:
I am a contributor for several sites, but am not looking for regular volunteer commitments to other platforms at this time. If you are looking for a one-time commitment, or an article on the issues I've written about, please feel free to contact me and I'm happy to consider.
Contact info: laurasdropintheocean@gmail.com

Kimberly Cook
I am an ENFP – the ultimate free spirit with a spark of madness! With that small 7% of the population, I can't help the fact that I talk to strangers, jump in with both feet, and often say too much.
I am an artist, musician, avid traveler, outdoors girl, and bookworm. I hate running late and being disorganized – but I do it anyway!
Academically, I hold degrees in Fine Arts, Philosophy, Mental Health, and a Masters of Systematic Theology. With that said, I have worked on a ranch, as a whitewater rafting instructor, Pregnancy Center Director, in various roles of ministry, and as a High School Theology teacher outside DC. Basically, I've walked the line baby!
Where can you be found on social media?
What type of wine is your favorite?
An Argentinian Malbec is probably my favorite kind of wine, but any red with a deep chocolate flavor will do!
What is your favorite chocolate?
The older I get, the darker I like my chocolate, coffee, and alcohol. I don't know if that's saying something about me – but it's true! Chocolate paired with mint or PB is always a force to be reckoned with.
What is your favorite prayer and/or quote?
One of my all time favorite prayers is the litany of humility. It just puts everything in perspective and helps (of course) cultivate the much needed virtue of humility within us. Also the Anima Christi is simple, yet profound.
What services do you provide?
I share many helpful resources on The Lion of Design, for those hoping to grow in faith, know the truth, and find deeper joy in parenthood.
I have co-authored a book for adults, which is a remarkable evangelization tool to read and pass on to those people struggling with faith, who present difficult cases in your life. I also wrote and illustrated a children's book introducing prayer and thanksgiving, and a love for the vocation of family life. Both books are available for purchase on my website.
To contact me with questions or to schedule a speaking engagement, email kimberly@thelionofdesign.com.
Contact info
Kimberly Cook
kimberly@thelionofdesign.com
The Lion of Design
PO Box 34
Nokesville, VA 20182-0034
Keeping God on the Phone: Catholic Social Media Influencers, Volume 7
Inspiring Ministries for Everyday Catholics: Catholic Social Media Influencers, Volume 5