The Carmelite Monastery in Philadelphia is located about a mile away from my childhood home.  Yet, I never stepped into it's doors, or even thought of doing so, until I was 24 years old.  That year, the relics of St. Therese' were brought to the Monastery as part of a wold tour that began in 1995.  I worked at a Catholic School as a teacher, and one of my co-workers wanted to go and see the sealed, five-foot-long reliquary, and pay his respects to a saint who often sent him roses.
But, he didn't have a car.
I had known a little bit about St. Therese', after all, one of my younger sisters was named after her.  I was interested in learning more about this saint who sends roses . . . so I volunteered to drive my fellow teacher.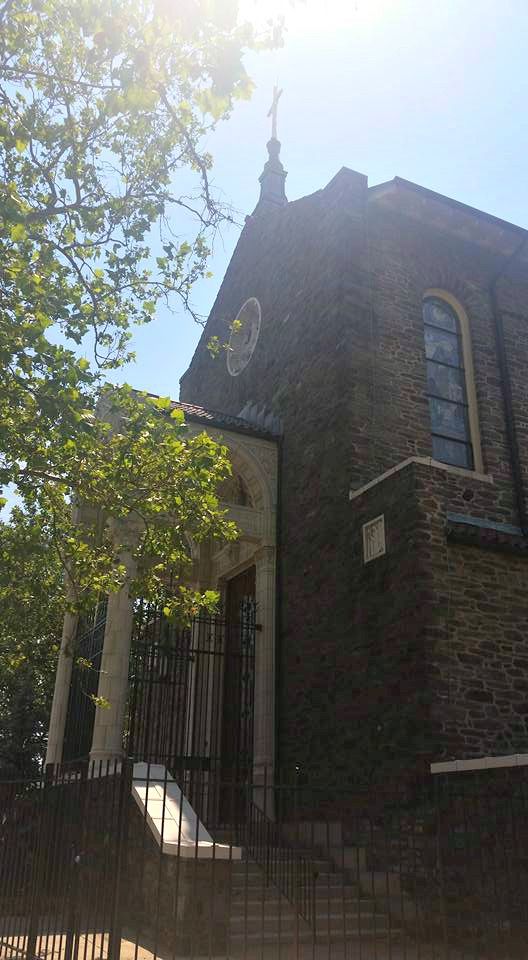 I felt a connection with St. Therese' that day.  I think one reason was she was 24 when she passed away, and I was 24 at the time.  I bought a picture of her that has been on display in my home – wherever I lived – since that day.  She became a patron saint of mine, and someone I felt was "a friend in heaven".  My devotion to her started to grow.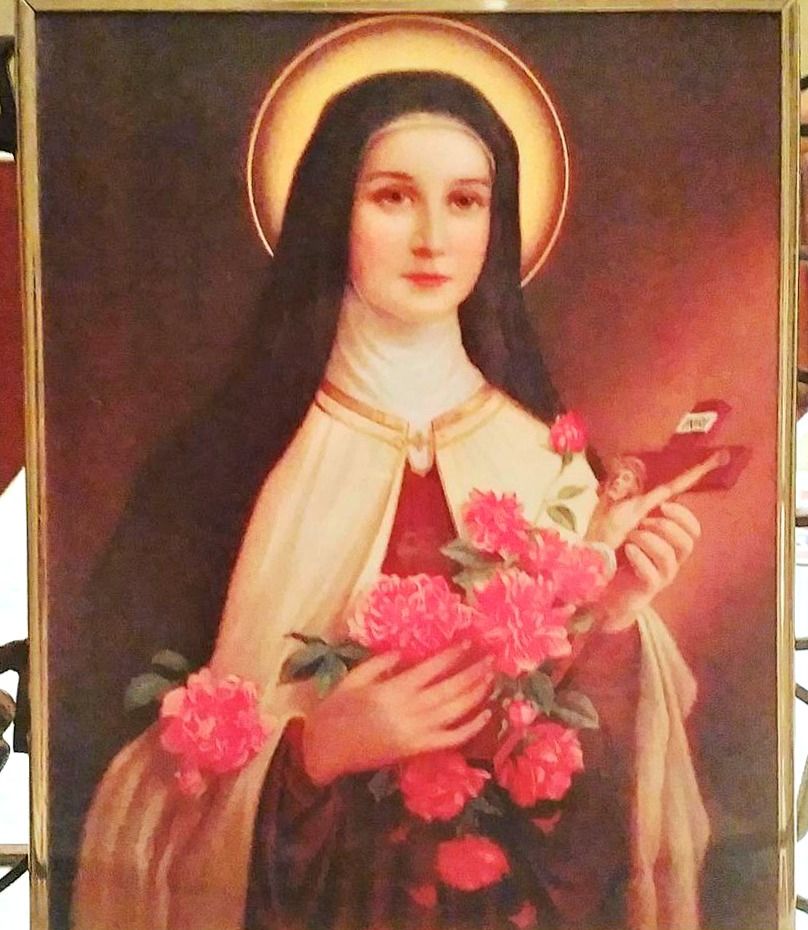 Thirteen years later I was working at a high school named after my heavenly friend, "Little Flower Catholic High School for Girls".   At this point in my life I asked the Lord daily to make me a mother.  My husband and I were hoping and praying to adopt.
I befriended a wonderful teacher at Little Flower named Sister Marie. Sister Marie told me she was going to visit the Carmelite Monastery to ask the Sisters to pray for her there.  She said, "I only go there when there is something I really need from the Lord.  When I go there, God knows, this is a serious request."  I thought – "you can go there and talk to nuns??? You can ask them to pray for you???" I asked if I could come too.  She said of course. We drove separately, but went in together.  First Sister Marie spoke privately with the Carmelite nun.  I didn't hear anything they had said to one another.  Then it was my turn. I went in this closet sized room and talked to a door.  The Sister was on the other side.  I told her how much Matt and I longed to adopt a baby and become parents.  I asked her to pray for us.
Three months later, I was holding my son.
Until last week, that was the last time I entered the Monastery.  I was more than excited to go back.  Not only was I anxious to ask Sisters to pray that my husband and I will be blessed with another child, but I was excited to simply visit.  I was also excited to do my first official blog video!
I was looking forward to bringing the intentions of those who asked me to pray for them.  I was eager to pray close to the relics of not only Saint Therese, but her parents who are now also canonized saints.
Before I knocked on the door to enter, I stood in the courtyard and did a short Facebook Live video (click here, scroll down, videos are under photos).  Here is where I filmed the first video:
Then, I knocked and rang the bell of this door:
I was "buzzed in" and went back in that closet sized room where I saw the opaque screen and barrel-shaped wooden door that I remembered from four years before. It was there that I met Sister Rose.  This Carmelite nun gave me advice on marriage: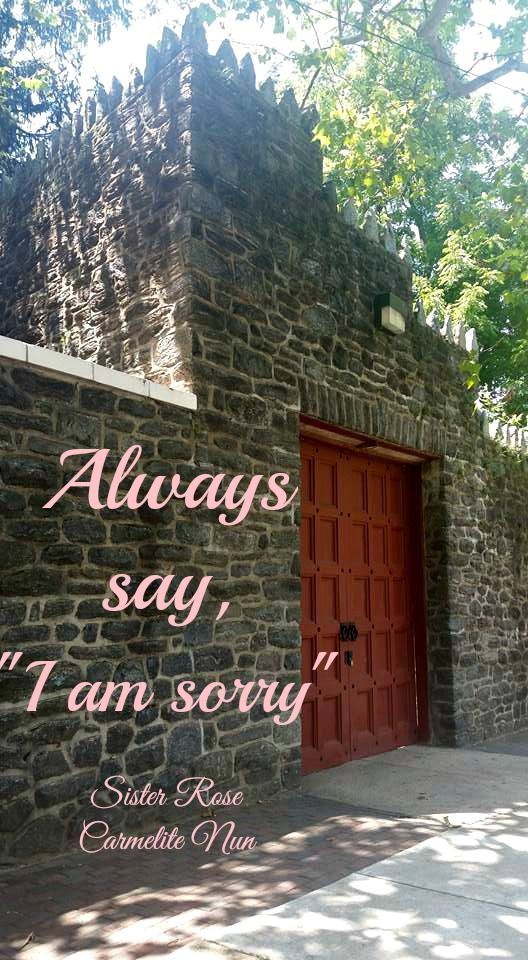 and told me about another Sister that lived with her there.  This Sister was adopted!  Her parents adopted twenty children!  What an amazing way for the Lord to assure me that adoption is a calling, and asking Him to give our son a sibling is something He not only can do, but would LOVE to do!
Sister Rose also told me I could come back to the Monastery for the upcoming novena to Our Lady of Mt. Carmel.
Before I said goodbye to her I may have volunteered to drive her or the other Sisters to any doctor's appointments they have in the near future!
I asked her how I could pray for her, and before I knew it I was giving her my contact information and volunteering my driving services. That will be a whole other adventure!
After getting lost and confused in a house with many doors,
I finally found the relics of St. Therese', Saint Zelie and Saint Louis Martin.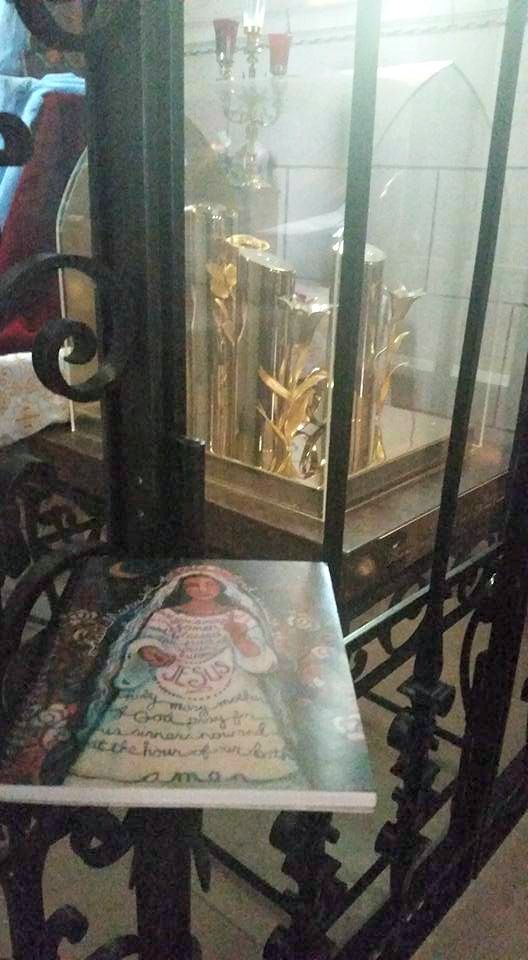 These golden roses house relics of Saint Therese' and her parents.  I knelt and prayed for the intentions of everyone who asked.  I wrote the names of those who asked for prayers in this notebook.  I then admired the chapel.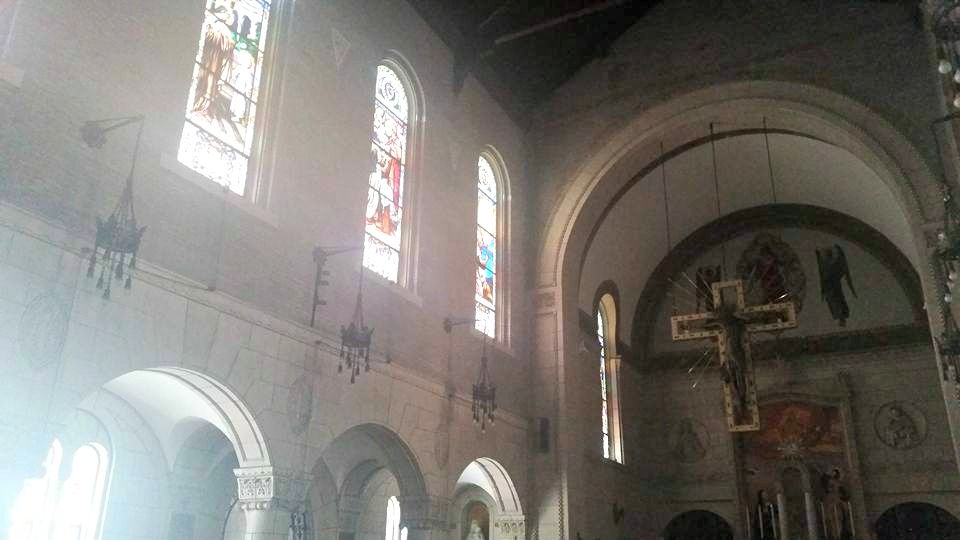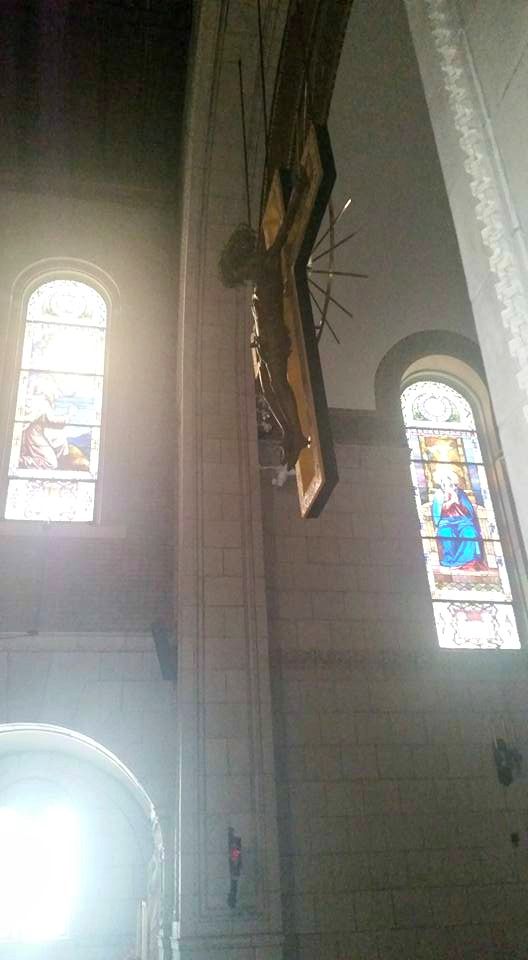 Such a peaceful place.  I look forward to going back!
I then drove to the Miraculous Medal shrine.  I will write a separate post on that visit!
Interested in seeing the summer schedule?  Check it out here: Summer Shrine Schedule 2016
If you are interested in learning more about Saint Therese', or her parents, here are some resources (affiliate links):