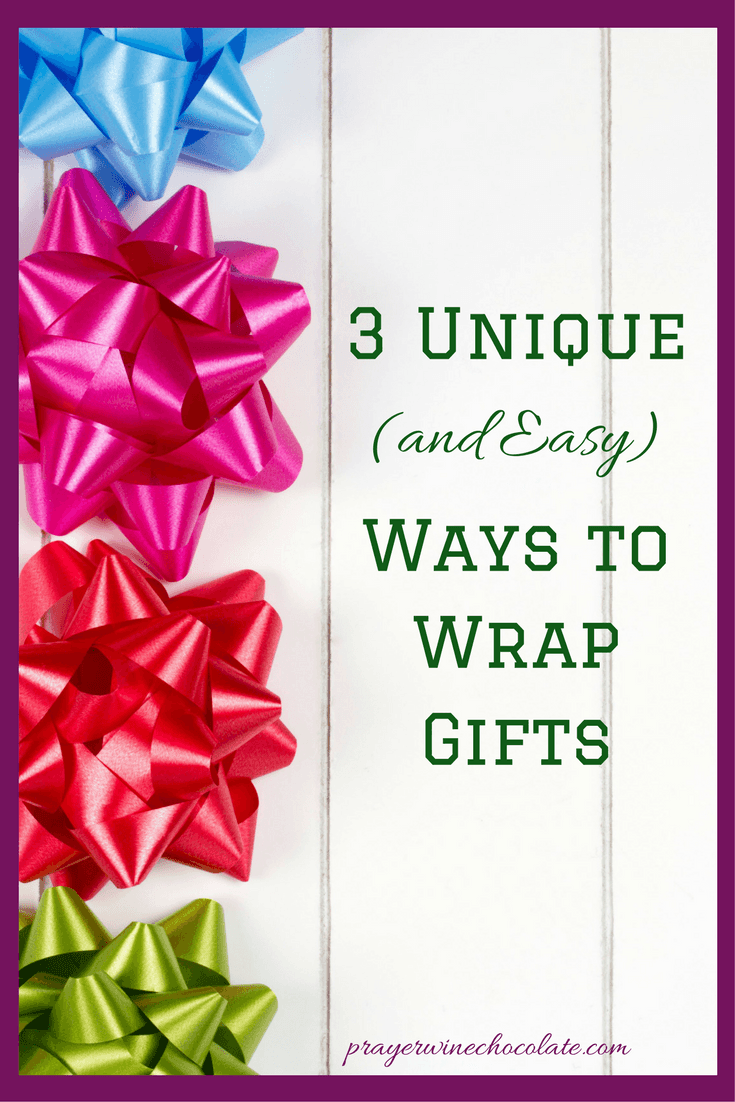 This post contains affiliate links.  Please see my disclosure on the About Me page.
It's the most wonderful time of the year!
I am still shopping . . . but once again, I hope to be done before Christmas Eve, and I hope to NOT be wrapping presents on Christmas Eve (or Christmas … which I hate to admit I have done . . . more than once)!
I enjoy wrapping presents while drinking wine, listening to Christmas music and admiring the light on the tree 🙂 . My husband is super talented when it comes to using wrapping paper – on every shape of present.  Me, not so much!  But, I have a few ideas I use that make wrapping fun!  Here they are!
Unique (and Easy) Ways to Wrap Gifts
Use Christmas Bows INSTEAD OF Tissue Paper!
I started doing this a few years ago.  It looks so festive and beautiful!  So, if you are using a gift bag – don't use the traditional tissue paper!  Instead, get a few handful of bows and put them in over the gift. Not sure what I'm talking about?  I'm talking about these: Christmas bows
I did this for my cousin's gift a few years back, and she commented, "I like how you used bows in the bag"!  This is a huge deal, because she was 13 – and that age is not easy to impress!
You can also use the smaller bows when you are gifting fun jewelry in a box.  Put the necklace, earrings, or bracelet in the box, and cover them up with small bows!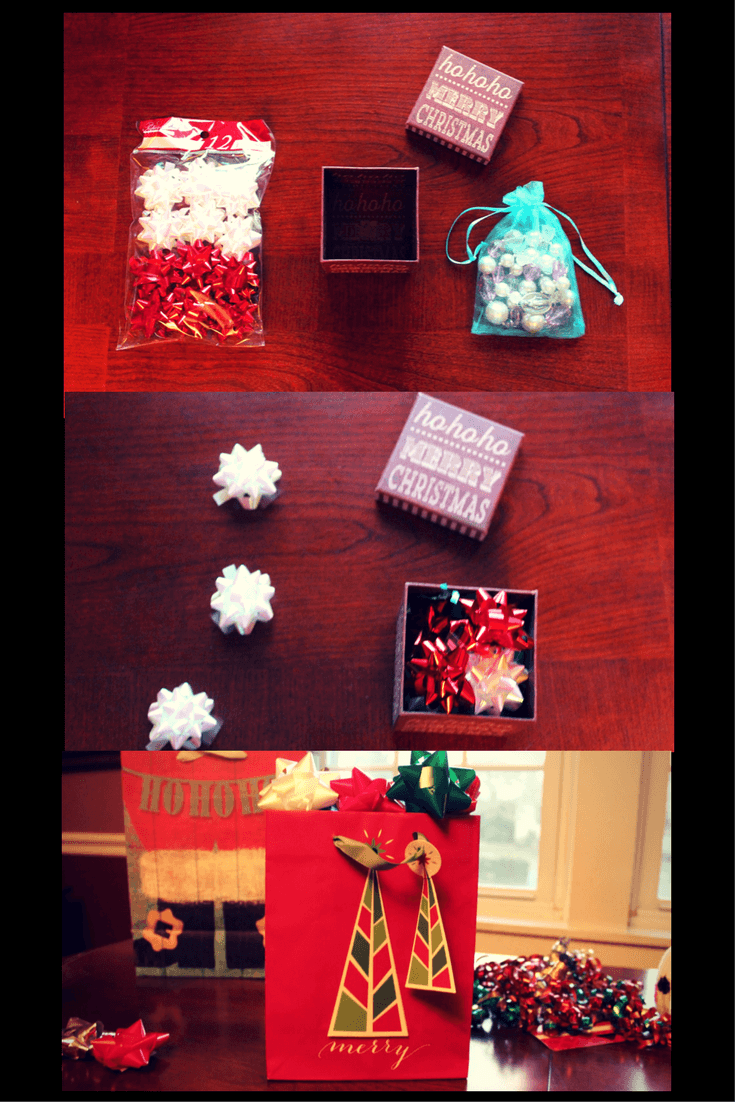 Wrap your gift in another gift 🙂
I'm sure you've seen this done with bins, but what about a blanket?  Blankets are awesome gifts to give (one size fits all and it's like a hug when you are not around)!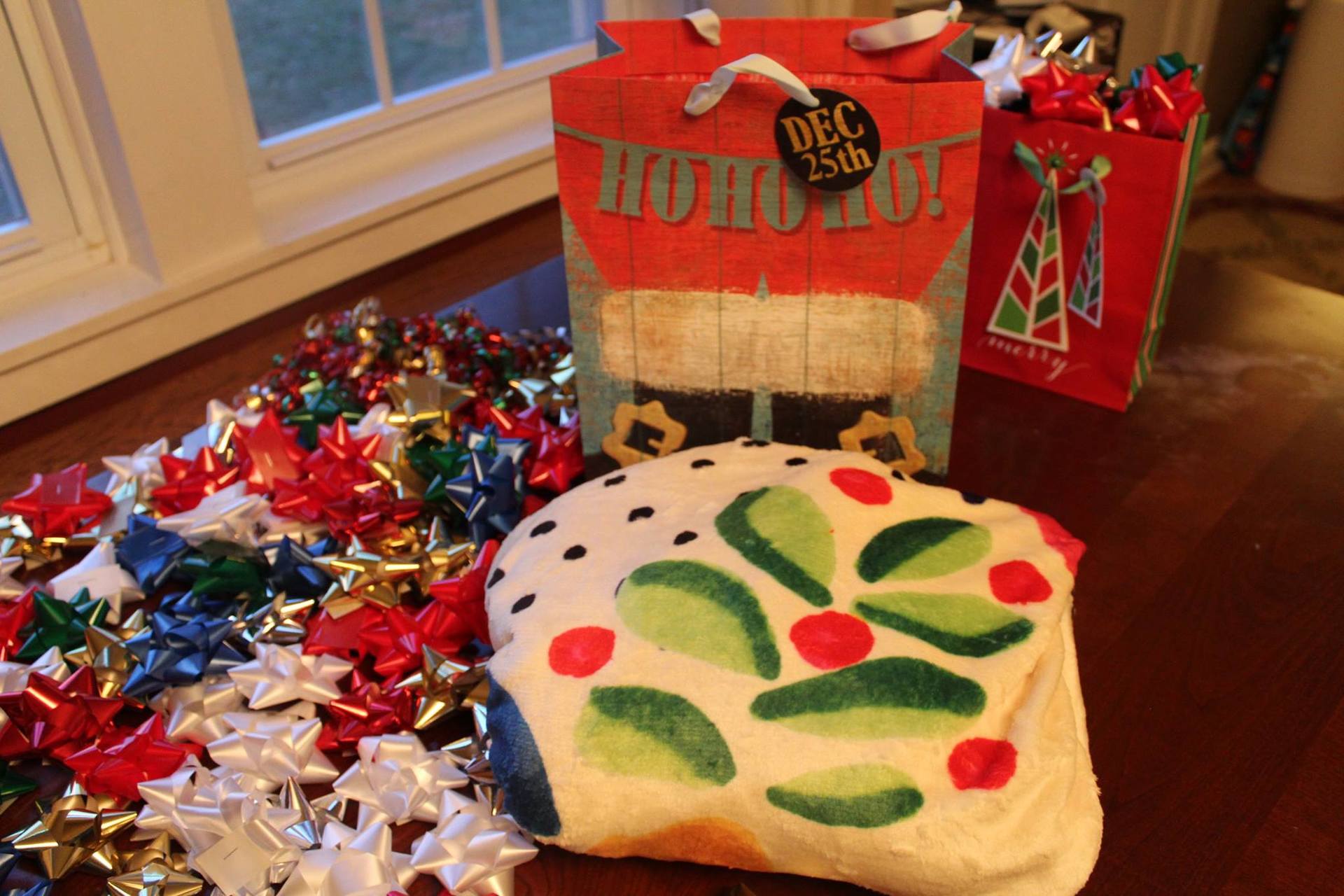 My 14 year old niece asked for one for her birthday . . . so I'm giving her one for Christmas 🙂 . I actually gave her a sleeping bag for her birthday – and they work great too!  Put the gift inside the blanket (or sleeping bag).  Roll it or fold it up; then put a bow around it!  It's a present inside a present!  Oh what fun!

I know most people already have a stocking, but honestly, I would LOVE if someone did this for me!
I thought about leaving this out, but honestly and seriously, I would love this!
One reason why you might want to consider this option, is if the person you are gifting HATES clutter!  A stocking – well, at least a normal size one – creates a space for small gifts.
Need some ideas?
Give a woman in your life things like a small Miraculous Medal necklace, gift cards, gift cards, gift cards, some beauty items, a nice pen, a wallet, gel pens, lottery tickets . . . I mean you could totally STACK AND STUFF a Stocking with Amazing Gifts that won't clutter the house!
It's fun and easy!
Bonus Idea: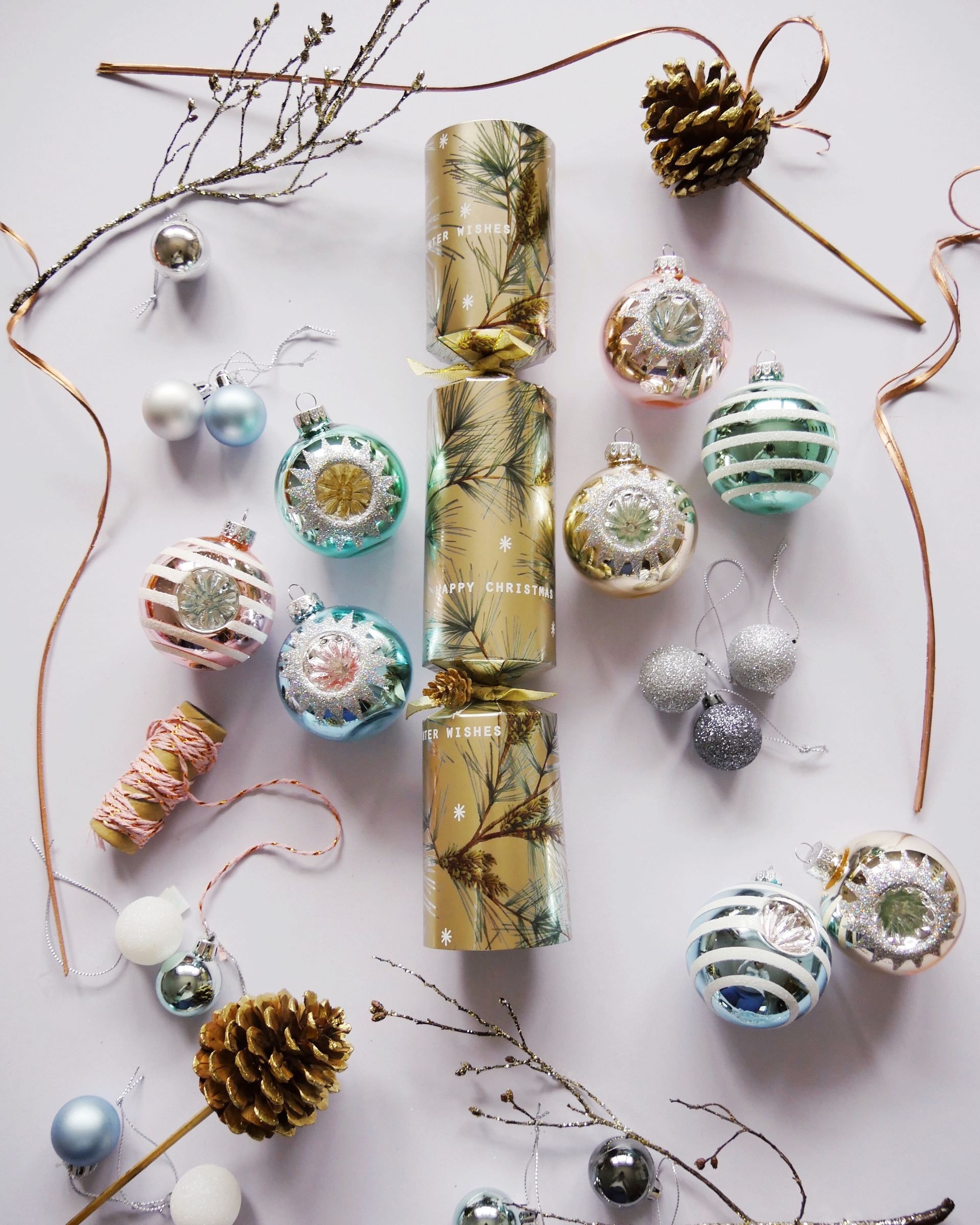 Wrap your gift box with wrapping paper, but replace the bow with a Christmas ornament! 
I love this idea because it's pretty, it's easy and the bow is an added gift!!!!!!
Have a Merry Christmas!!!
xoxo,
Amy