My husband Matt and I were given a complimentary dinner at Earl's and one night stay at the Golden Plough Inn.  All opinions are my own.
Matt and I wanted to do something special for our 10 year wedding anniversary.  Since we have a young child and a limited budget; we did not want to travel far.  When I started to think about where we could celebrate, I immediately thought of
We have always LOVED Peddlers' Village.  It is so romantic, so quaint and so unique. We are lucky enough to live a short drive away, so we do day trips there often.  Lately, we've been bringing our four year old. It can be a lot of fun with him!  However, for our anniversary, we wanted to enjoy it without the trip to the carousel and the inevitable running after our energetic and quick son.
I would definitely say that Peddlers' Village is the PERFECT Romantic Getaway!  Since I can't write endlessly, I've narrowed it down to seven reasons why I would recommend it to anyone celebrating their anniversary – or just in need of some time away!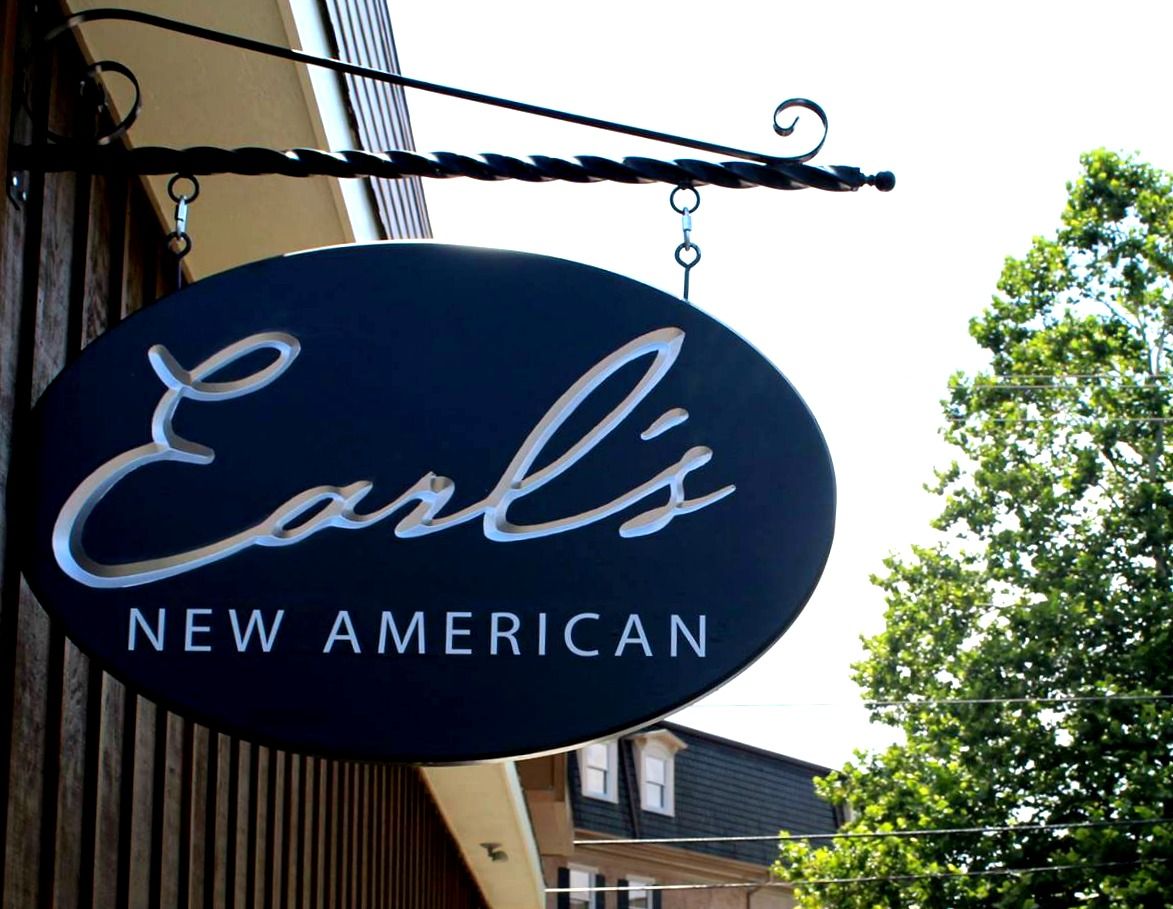 We arrived before check-in time; so we walked around a little, and stopped into the Chaddsford Wine Tasting Room.  We did a tasting, then ordered a glass.  They have a beautiful patio and a gorgeous tasting room.  Since it was a very hot day, we chose to sit on the leather couches inside the tasting room.  It was the perfect way to start our getaway!

Dining at Earl's New American will make all of your senses happy!  Recently renovated, the decor is astonishing. From recycled barn wood tables to the elegant and modern chandeliers, no space was left without the perfect touch.  I would have taken a picture of the She-Crab bisque we ordered to start our meal, but both of us were to busy devouring it!  We also ordered the lobster dumplings, two delicious entrees and of course I ordered dessert.  Matt had a cappuccino while I drank some Italian wine and enjoyed the new addition to the menu – a devil chocolate cake!  The food was delicious and the service was awesome!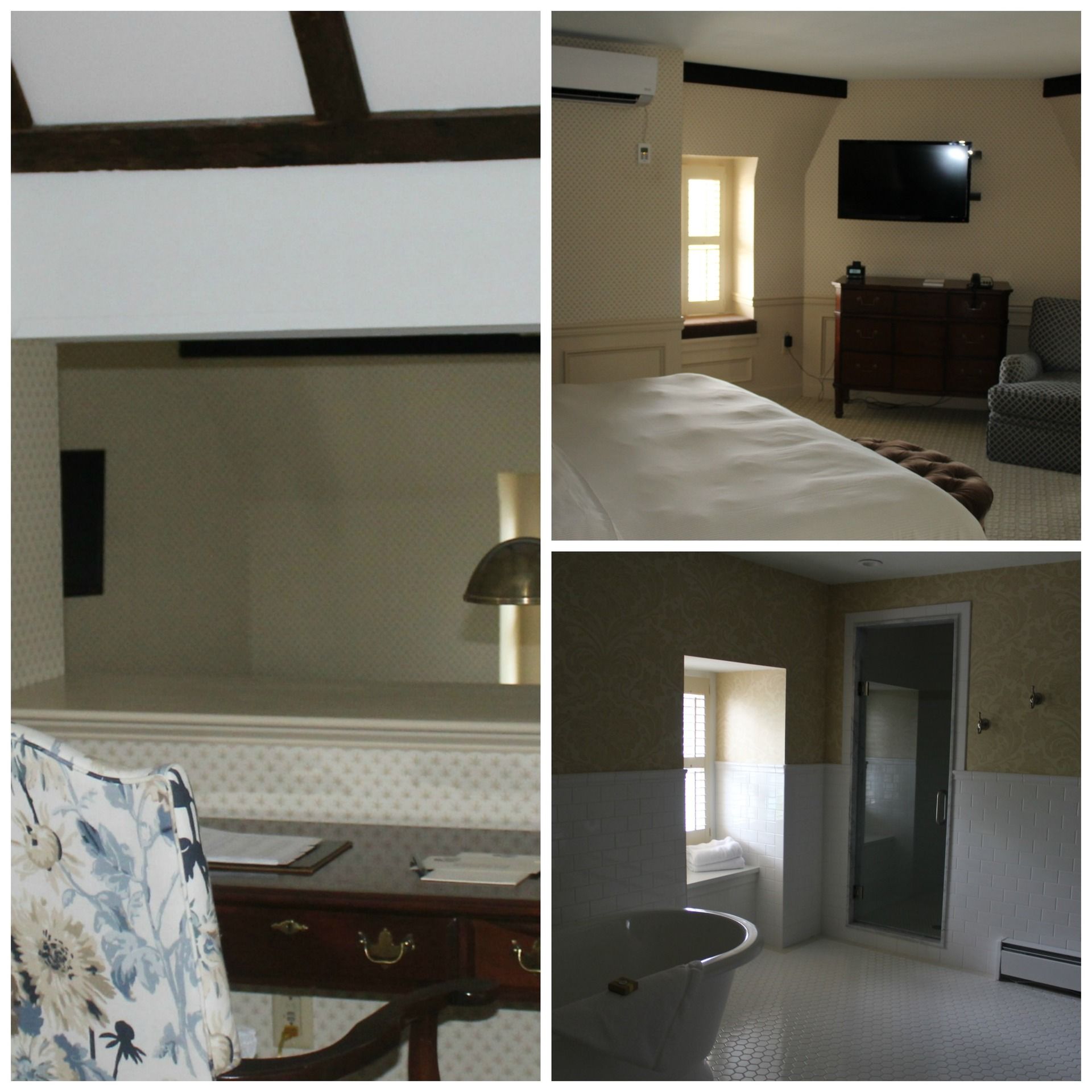 The Golden Plough Inn is located right in the village!  We loved our room!  The decor was modern, but still had character pieces, like an old-fashioned desk in a loft-like area.  The bed was big and comfy and the bathroom was huge and gorgeous.  We looked out our window and saw where we were having dinner.  Honestly, you can't beat that!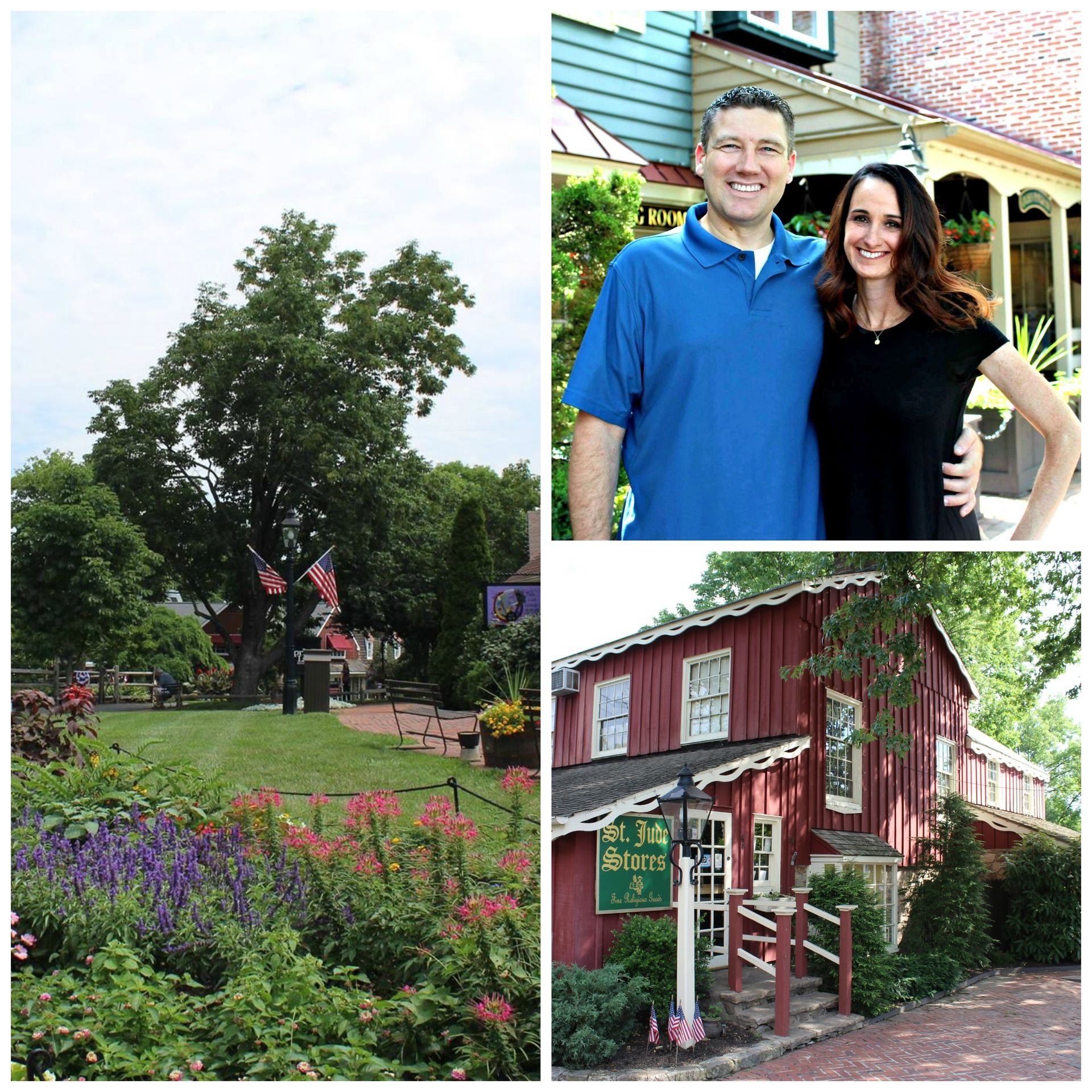 We parked our car and did not have to get back into it until we were headed home. Everything we need was in walking distance – and the beautiful walk was a part of the experience. Whether we wanted to do a wine tasting, eat or shop, everything was right there. When we wanted to simply relax there were plenty of benches – and in the shade!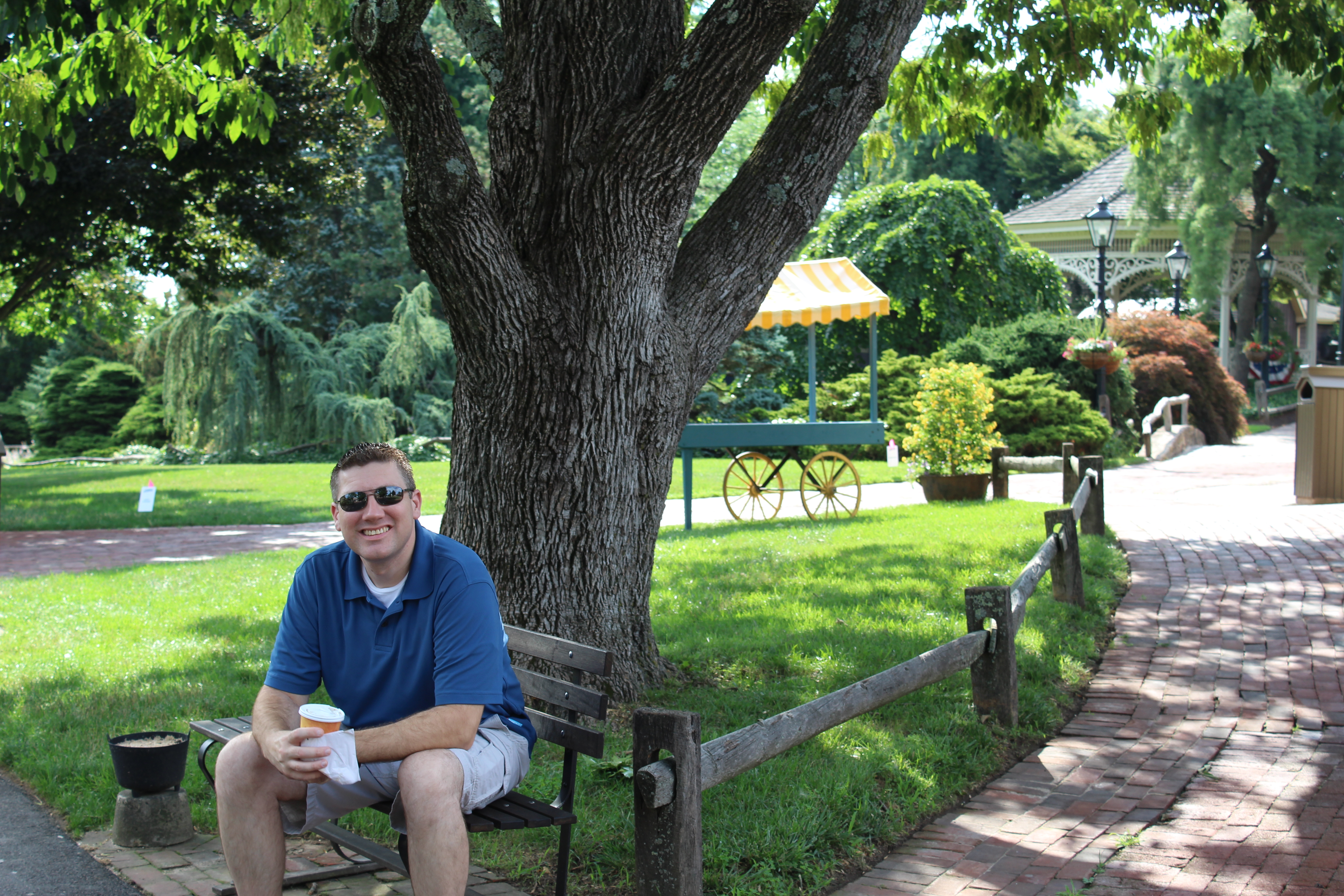 4. The Views
Going to Peddlers' Village really makes you feel as if you are in a different time and place. The brick and stone walkways, the water wheel, the quaint village itself and the landscaping all make it a spectacular setting. I love the colonial style buildings, the beautiful gazebo, the flowers that are always in bloom and every intricate detail of the place.  Just admiring the view is peaceful.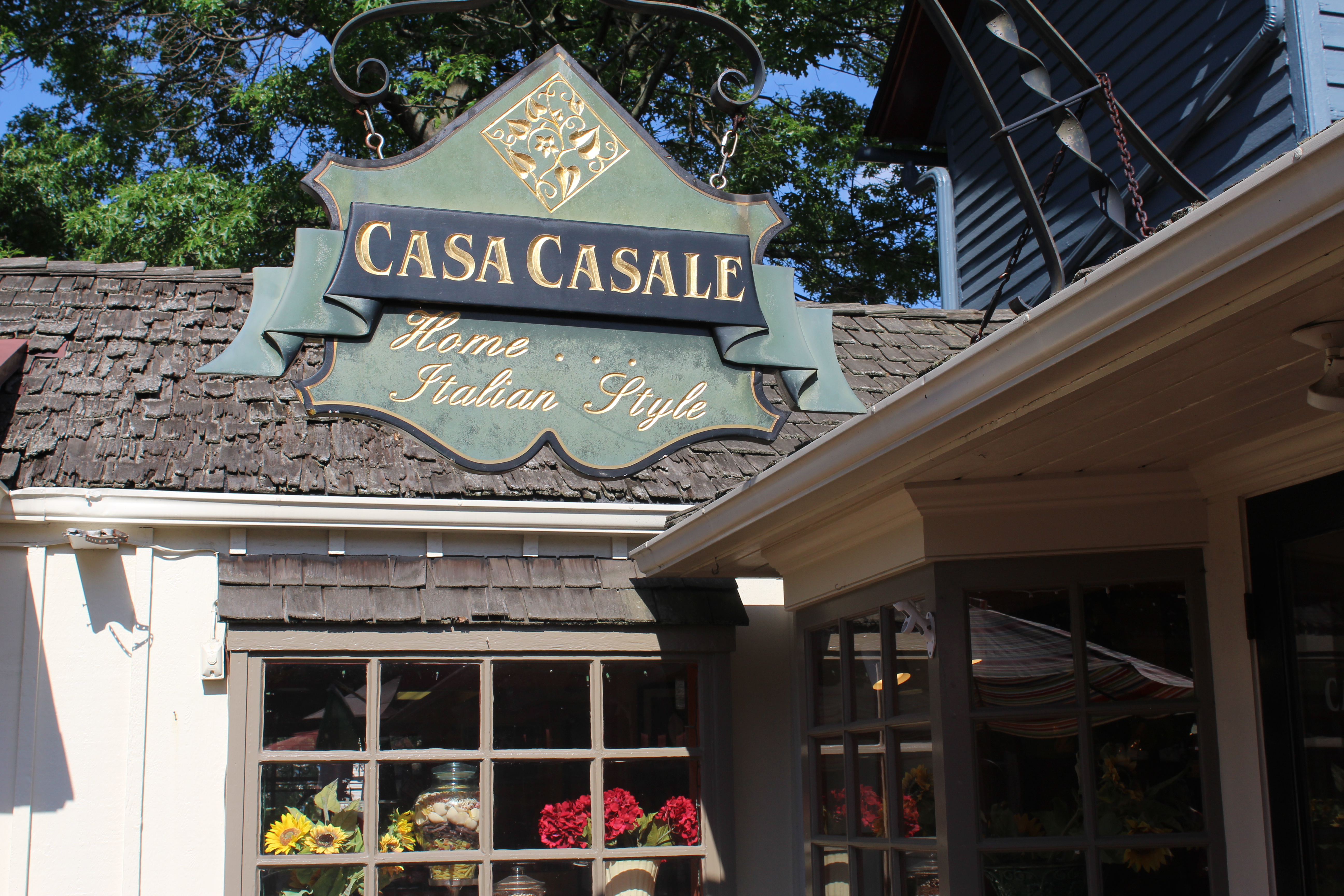 Even though I have been going to Peddlers' Village for twenty years, Matt and I went in several shops that neither of us had ever been in before!  Our first stop after check-in was an Italian shop called Casa Casale.  There we were given a cheese tasting and really taught us a lot about how cheese is made. Then we went to a newer cheese shop, Fromage Deux.  Fromage Deux is just one of the shops that is creating a Retail Renaissance in Peddlers' Village.  Matt and I were so excited to see these new stores.  We bought several cheeses from Fromage Deux to enjoy with some wine at home.  The next day, we were so excited to finally see and explore Bekky's Village Workshop!  This shop is not only gorgeous, but exciting!  You can shop, but you can also sign up for classes – from painting, to jewelry making to woodworking and simply hanging out in the Tea Lounge.  I love this place and I am already planning on returning for one of the classes!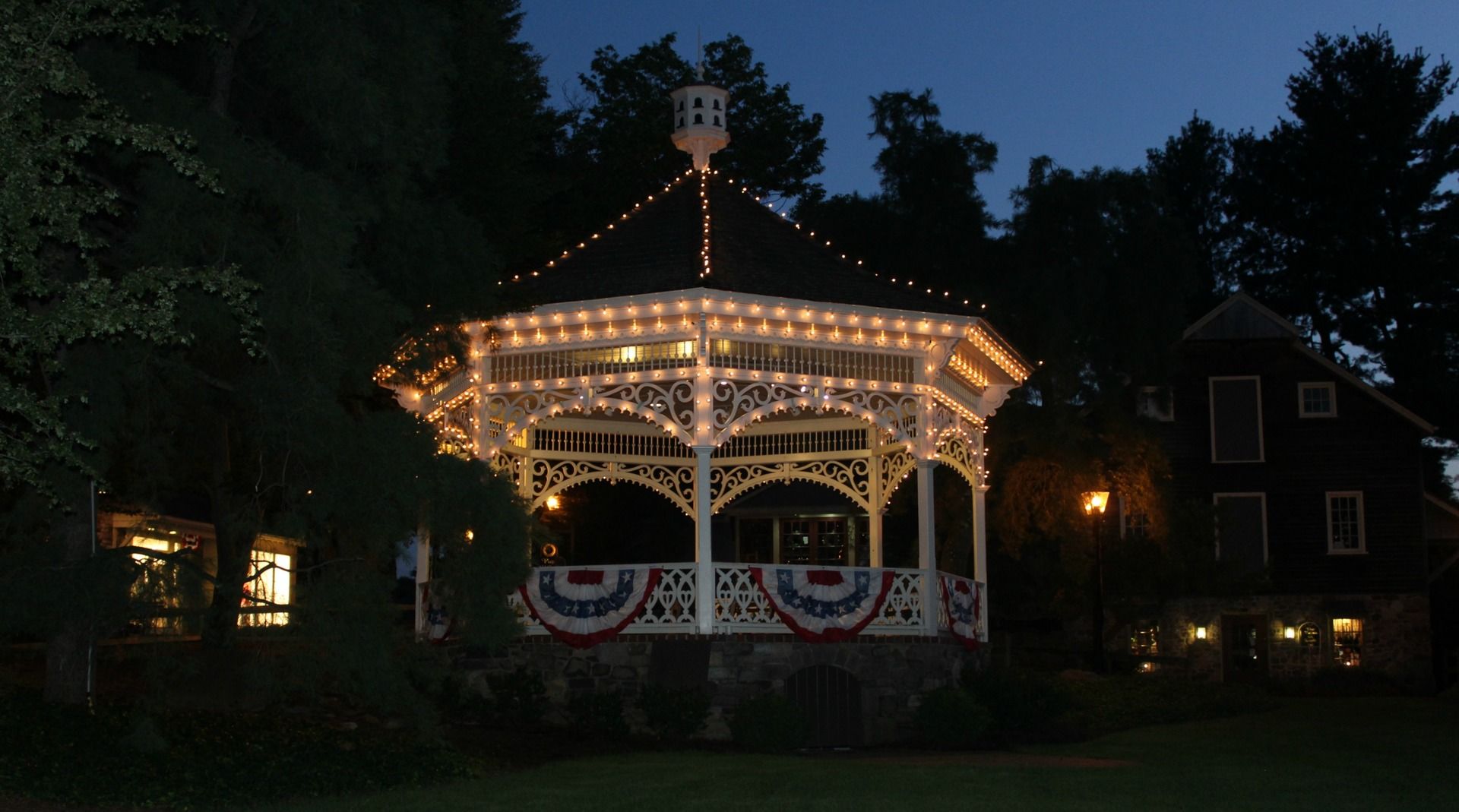 Just walking around the village made me want to constantly hold my husband's hand.  And I know I mentioned the views already, but everywhere you look seems to inspire love – outside on a walk or inside dining.  In fact, I know several people that have gotten engaged here.  It really is a magical place! From waterfalls, to the gazebo, to the lights that decorate the night – it's definitely a place that will rekindle any spark!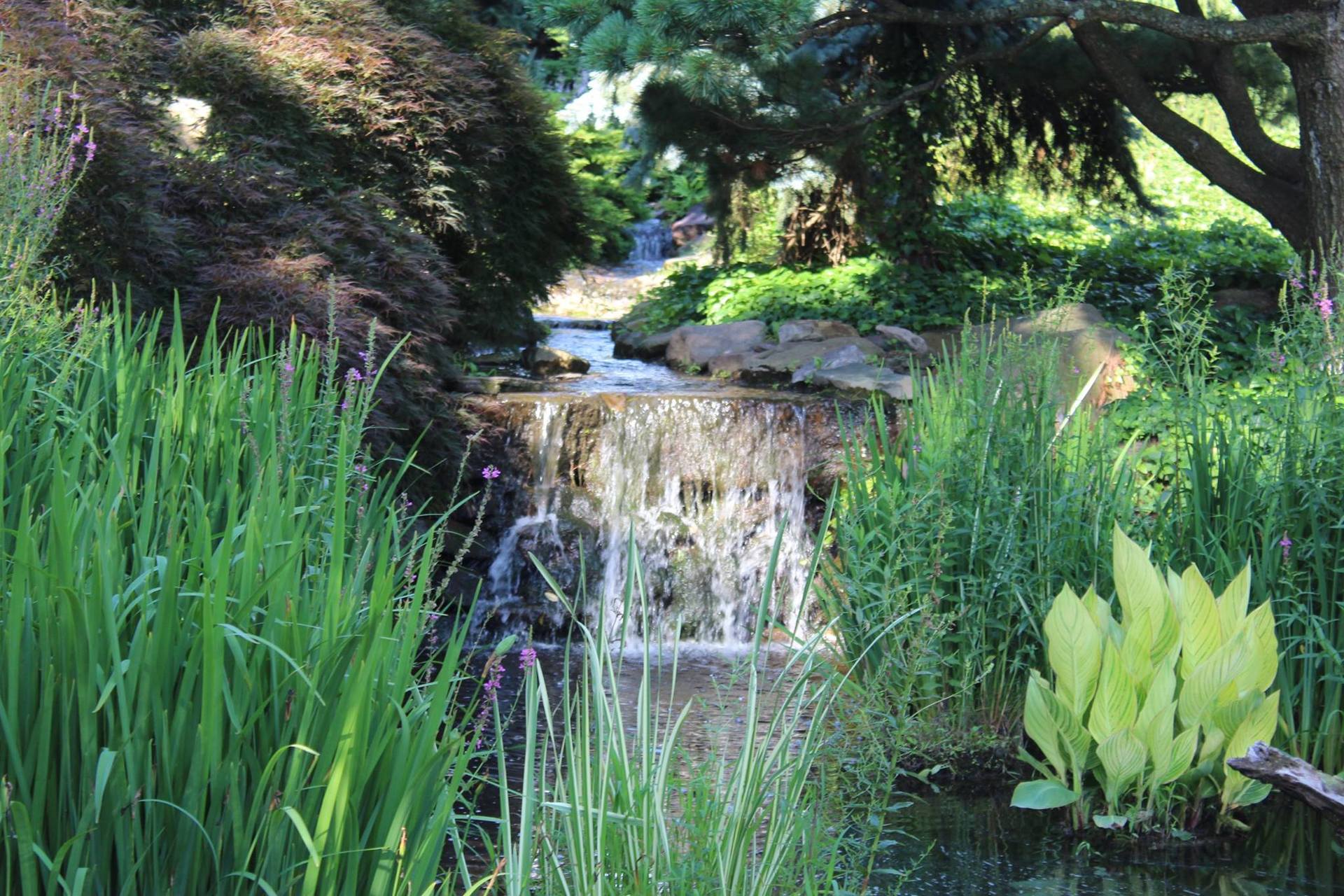 We could have stayed a whole other day, and never left "the village".  However, if we wanted to go visit a vineyard, a shrine, or a historical landmark, we were only a short drive away.
Vineyards:   Buckingham Valley Vineyard is 10 minutes away; Old York Cellars Vineyard is 17 minutes; and Crossings Vineyard is only a 20 minute drive!
Shrines: The National Shrine of Saint Katharine Drexel is 36 minutes away.  Our Lady of Czestochowa Shrine is 19 minutes away and the Saint Gianna Shrine is 25 minutes away.
Historic Landmarks: Bucks County, Pennsylvania is rich in history.  If you would like to see and explore the place where George Washington crossed the Delaware River during the Revolutionary War – you are only twenty minutes away from the state park which offers tours on that very site!
I am so happy we were able to celebrate 10 years of marriage in such a perfectly romantic and relaxing place!  Matt and I would definitely do it all over again!
*In full disclosure, we received a getaway at the Golden Plough Inn and a complimentary dinner at Earl's New American in exchange for our honest review. All opinions expressed are my own.