Ok, so maybe I shouldn't have read all ten by now . . . but I should be reading a book much more often.  I am thinking one good act for Lent would be to put my phone down more and instead, pick up a book.  Here is a list of books I plan on picking up!
I remember being young and my father making us pray it.  I have to admit, I didn't want to come inside from playing to pray what I thought was the longest prayer ever created. My love for the Rosary came with a group of close friends that were supporting each other through som rough times.  I have seen the prayer's graces penetrate my life. I have certainly grown to love the Rosary.  However, I will admit that I am less motivated to pray it alone than with a group.  If there is one person that can convince me otherwise, it is Immaculee. If you have not read Immaculee's story of how she survived the Rwandan genocide – I can't urge you enough to read Left to Tell or Led by Faith.  Her faith is probably the most inspiring story in recent history.
I am so interested in learning more about Saint Zelie.  I believe her to be a very special intercessor for the modern wife and mother.  I love that many of her letters were published.  I love the idea of reading her words to her family and friends . .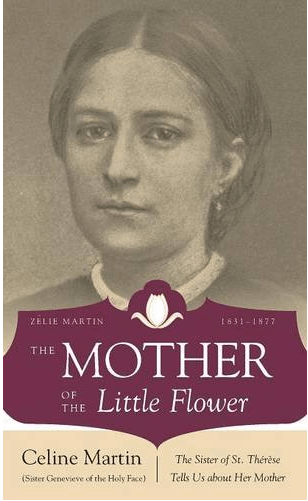 I have often prayed for all people to see the truth about abortion.  I truly believe our culture is ready and able to embrace life and empower women in doing just that. Abby Johnson had two abortions and worked for Planned Parenthood . . . until one day she saw something that struck her to the core.  I am interested in reading her story.
Once Abby left Planned Parenthood, she started a non-profit organization that helps men and women who work in the abortion industry to find other jobs to support themselves and their families.  Many abortion clinic workers had felt the pull to leave the industry, and Abby's organization, And Then There Were None makes that desire possible. As people starting coming to her for help, they explained what led them to leave.  This book tells some of those stories . . .
I like to be informed . . . I also like to laugh 🙂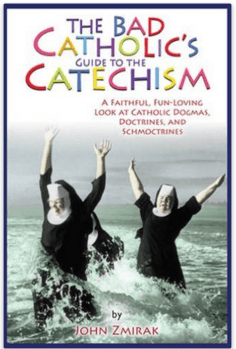 Laughter is great medicine!!  Life can't be serious all the time 🙂  Besides, when I read "the eating habits of four year olds ('there is no difference between a four year old eating a taco and throwing a taco on the floor')" I realized my son is normal and maybe I could be a little more patient with him sometimes.  My husband had a good laugh at that quote too 🙂
The first sentence used to describe this book is a question:
Despite constant efforts to declutter your home, do papers still accumulate like snowdrifts and clothes pile up like a tangled mess of noodles?
Obviously this book was written for me . . . and my husband.
I'll just stop there with this one . . .
I started reading this book over a year ago.  I need to turn my phone off around 9:00 pm and that will help me in my goal of reading books instead of social media!
We read to our son daily.  I think this book would be great to read to him.  It's been on my list, I just need to order it!  I have a feeling we will both love it and I can see us incorporating it into his Pre-School Prayer Journal!
Because It's Okay for Mommy to Color!!
What book do you hope to read soon?