Sometimes we see our loved ones carrying a cross and we wonder "why was that cross given?"  We wish we could take it away.
Once we acknowledge the suffering is not something we can remove, we look for ways we can help.
We search for ways to be Simon who helped Jesus carry His cross.
We desire to make our friends' crosses lighter.
Unfortunately, we probably all know someone who has been diagnosed with cancer.  We all know someone who is suffering in a way that makes us re-evaluate our own complaints.
Angela is a young mother.
Angela is the President of the Saint Gianna's Mom's Club and the Shrine Director of St. Gianna's Shrine in Warminster, PA.
Angela was the first person who asked me to pray for Philomena.  Angela prays for her everyday.
As Shrine Director, Angela gets requests for prayers and relics  people who are very ill and suffering greatly almost every day.
Although she has a grateful heart and a positive outlook on life, she also has an incredibly empathetic heart.  Each request for prayers and for the Saint Gianna relics tug her heart strings.
Angela weeps with those who weep.
But Angela also has incredible faith in God.
Angela is 39 years old and has four young children.
Angela was recently diagnosed with breast cancer.
She has asked me to ask all of you for prayers.
At first I placed her request in the Saint Gianna, Pray for us! group on Facebook.  When I posted the prayer request, a group of people commented that they would pray.  One woman, Mary, recalled meeting her at the Shrine, and shared how kind and comforting Angela was when she was sick and seeking Saint Ginna's intercession.  Mary wrote:
I will be an 11 year BC survivor on St Gianna's feast day – April 28. I entrusted my life to St Mama, as Gianna Emanuela calls her, and the results have exceeded my dreams. Angela was so gracious to me when my family arrived at the shrine on a pilgrimage from Wisconsin. The love she has shown on behalf of St Gianna is returning to her in abundance! We will pray for Angela and her family!
I sent Angela a screen shot of these comments and it made her so happy.  She asked if she could see more of the comments.
I thought, let's give her more.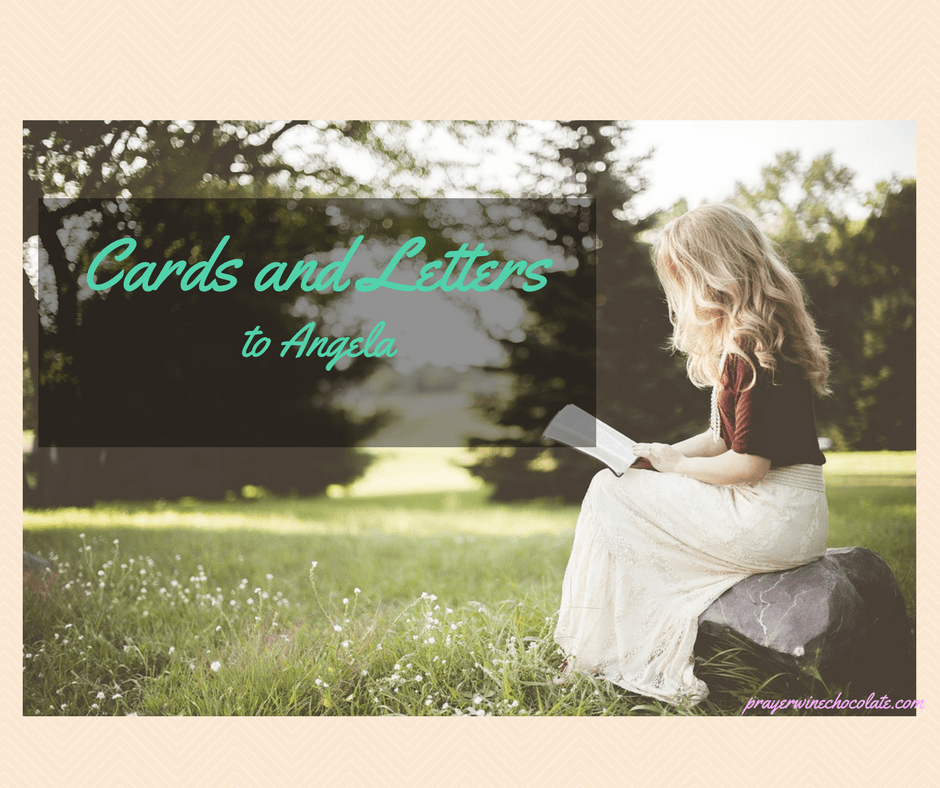 Many of you liked the article 39 Ways to Keep Lent Holy (without giving up sweets) . . .One suggestion I make in that article (number 12) is to:
Send someone who is sick a card.  Write a prayer in that card too.
Will you send a sweet card to Angela?
It can be super short and sweet – but please include a prayer for her healing!
I know from another friend who battled and BEAT cancer, that cards and letters were appreciated.
Will you send a prayer, a kind word and some love to Angela?
Will you help her carry her cross?
I know your kindness will fill her heart with gratitude.
I'm sure she will then pray for you  . . . because that is what she does.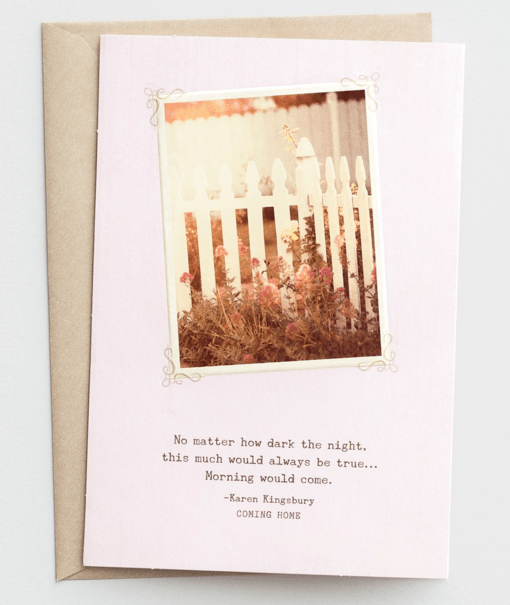 I am purposely NOT including a picture of Angela.
She is beautiful.
She has a friendly smile.
She has caring eyes.
She has hair that I am jealous of!
She is a woman and a friend that you would be friends with!
Will you take five minutes today to wish her well and ask the Lord to heal her?
Will you ask your child to color her a picture of Jesus, or an angel or a saint and mail it to her?
Are you a teacher?  Will you ask your students to make her a card and send them to her?
If your heart is moved to do so, please mail a card or letter to:
Our friend Angela
c/o The Saint Gianna Shrine at Nativity Church
625 West Street Road
Warminster, PA 18974
Not sure what to say?
Just write:
Dear Angela,
I heard you are battling cancer.  I want to send you some love and assure you that you are in my prayers!  The Lord is a great healer!  I pray He heals you soon and blesses you abundantly!
Love,
Your name 🙂
Under, maybe write a personal prayer:
Dear Lord Jesus,
Please heal Angela.  Please help her recover quickly and have many, many years of good health ahead of her.
Thank you God for Your Love and healing touch!
Amen.