In October, I started writing articles for Adoptimist.com.  My main goal is to encourage those who are waiting (and often I am reassuring myself too).  Here are a few excerpts and links to the full articles.  If you are in the "waiting" phase, hang on!  Do not give up hope!
Faith and the Adoption Journey
Faith is a gift.
I remember sitting in religion class as a Catholic school student and being taught that statement.
I also remember being confused by it. Wasn't faith a choice? If it is a gift — does that mean not everyone gets it? Shouldn't God give it to everyone?
Lots of questions ran through my brain as I scratched my head. It didn't make sense. I didn't get it. I am sure I thought the teacher was wrong and had no idea what she was talking about.
Fast-forward many years later to the present moment:
Faith is a gift.
I totally get it.
My faith has been my guide. My faith has been my comfort. Faith has provided me with hope and an Eternal Father to look up to, run to, and a higher being to present my every need.
Want to read the rest?  Click here: Faith and the Adoption Journey
Before You Give Up Your Adoption Search . . .
Everyone that starts this journey knows well that it is not for the faint of heart. You would not climb a mountain and turn around a few yards before it's peak. It's true, this can be a "blind climb". Your child might be arriving next week or next month – but you can not see that bundle of joy up ahead. For those of us who have been waiting for more than a year, we certainly can see the road behind us. Need inspiration to accept this dare? Read miracle stories about how couples waiting for a child were finally blessed after long periods of waiting. Join an adoptive parent group on Facebook and post a plea for "stories to ignite hope"! . . . .Ask other adoptive families for advice. You never know what you find when you seek further . . .
the words of Harriet Beecher Stowe will inspire you . . .
"Never give up, for that is just the place and time that the tide will turn."
To read the article in it's entirety, click here: Before You Give Up Your Adoption Search
A Prayer for Adoptive Parents
Our society is dependent upon good parenting.
Our hearts long to love our children in the most perfect way.
How tremendous would it be if our world had more strength and less brokenness.
Let us pray for adoptive parents together:
Dear God our Father,
Please help all parents in their role as a mother or father.
Make them an instrument of your peace and love.
Inspire all parents to provide the best example for their children in their words, actions, and temperament.
Encourage all adoptive families to discuss their unique story, and to always stress the love that brought them together.
Help adoptive parents to be merciful and loving in their thoughts and actions when it comes to a child's birthparents.
Remind adoptive parents that You, Our Eternal Father, love all of us in a way that we could never fully appreciate, and we should strive to imitate that great love.
Generously give adoptive parents the wisdom to provide and care for their children in every situation.
Loving Jesus,
Direct parents' speech to be loving and helpful;
Guide all parents' actions to meet the needs of their individual children;
and
Give parents the patience they need to build strong, loving, and faithful children.
Amen.
To read the article in it's entirety, click here:  A Prayer for Adoptive Parents
What My Adoption Journey Has Taught Me
Our journey began "officially" about seven years ago when my husband and I started saving money, researching, praying, and finally picking the domestic path. Four and a half years ago, and by no means smoothly, our son was introduced to us in the NICU of a Children's Hospital. Today, we hope and pray to give him a sibling through adoption soon.
Adoption has taught my husband and me many things. Speaking for myself, it taught me:
To follow my heart . . .
That faith really does move mountains . . .
There is a definite healing power in love . . .
To speak up and follow my gut…
That the right child comes at just the right time . . .
Read the whole article here: What My Adoption Journey Has Taught Me
A Holiday Message of Hope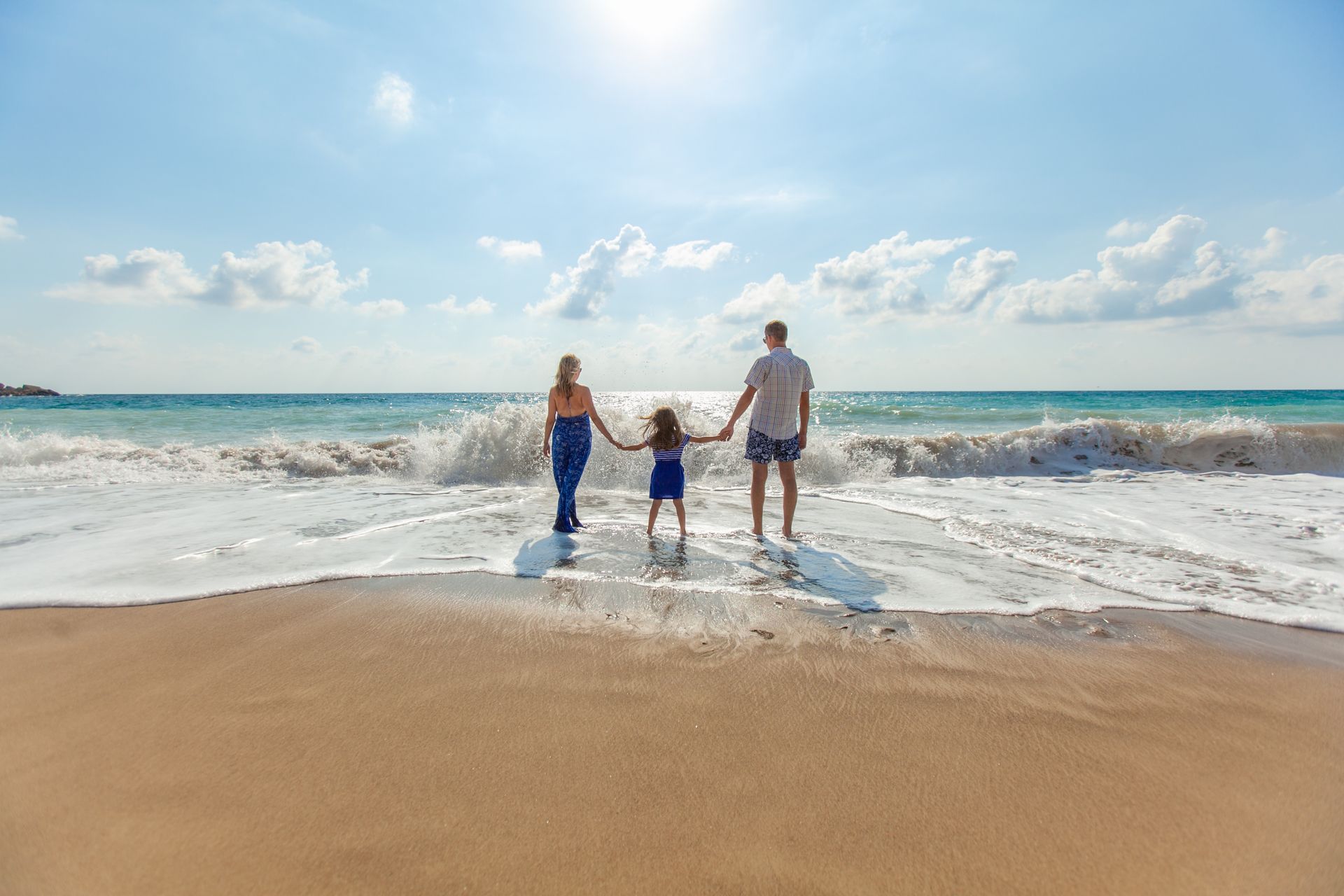 "And I tell you, ask and you will receive; seek and you will find; knock and the door will be opened to you. For everyone who asks, receives; and the one who seeks, finds; and to the one who knocks, the door will be opened. What father among you would hand his son a snake when he asks for a fish? Or hand him a scorpion when he asks for an egg? If you then, who are wicked, know how to give good gifts to your children, how much more will the Father in heaven give the holy Spirit to those who ask him?"
Luke 11: 9-13
Looking back on my childhood Christmases, I remember some years where certain gifts were so popular that they were sometimes impossible to get. I keep hearing of these Hatchimals, and I can't help but remember the three years in a row when I asked for a Cabbage Patch Doll. The first year I got a homemade doll that was a third of the size of a Cabbage Patch doll; the next year I got a Cabbage Patch Preemie (apparently, they were not as popular as the full-term babies), and then finally I received a full-term Cabbage Patch doll the third year – a bald baby boy who I named Michael Joseph.
Some parents are so determined to get what their child desires, they sleep outside a store to be first in line when it opens. Some parents drive over 2 hours to buy that much wanted gift. Some parents pay well over the retail price to make sure it's under the tree for their son or daughter Christmas morning.
Was there a toy you asked for in your childhood that was that popular?
The point is – whether your parents did or did not drive hours to find you that coveted gift – the love your parents had for you does not compare to our Father in heaven's love for you. His love for you is greater than the parent's love for a child that goes above and beyond to get that "ungettable" gift.
You may wonder, "then why am I still waiting?"
God knows why – literally.
God isn't going to give you "any baby" – God is going to give you YOUR baby – YOUR child.
Don't stop asking.
Don't stop seeking.
Don't stop knocking.
Have faith in your adoption journey.
And most of all, don't stop praying.
Don't stop believing in the magic of Christmas or the miracle of prayer.
When we worry; we solve nothing. God hears your prayers. God loves you. Be as patient as you can and trust Him.
"Rejoice in the Lord always. I shall say it again: rejoice! Your kindness should be known to all. The Lord is near. Have no anxiety at all, but in everything, by prayer and petition, with thanksgiving make your requests known to God. Then the peace of God that surpasses all understanding will guard your hearts and minds in Christ Jesus."
Philippians 4:4-7
Read the rest here: Holiday Message of Hope