They killed her entire family . . . with machetes.  And she forgave them.  Yet, I have a difficult time forgiving someone because they "hurt my feelings" on more than one occasion.  And it's not just me.  I hear it all the time.  "I know I should forgive, BUT THIS IS DIFFERENT."
And we truly believe we have a right to hold a grudge.  That this certain circumstance, whatever it may be, is different. 
If you have never heard of Immaculee Ilibagiza, I need to tell you about her.  Immaculee hid in a bathroom with seven other girls for three months during the Rwandan genocide. Unlike almost one million Rwandans, she survived the genocide that took place in the early 1990's. When she finally left the cramped, terrifying bathroom and was able to stop hiding, she did what anyone would have done.  She searched for her family.
I can't imagine for one second the heartache she experienced on that search.  To find that her family members were brutally killed.  I just can not imagine.
Immaculee forgave the killers that took her father, mother and siblings lives.  The killers that she had to hide from in a space no bigger than a coat closet – with seven other women.  For three months she listened to people being brutally murdered just on the other side of the wall that she was squished up against.
How does anyone recover from such a horrible, traumatic, tragic experience.
I think Immaculee would tell you – by faith and forgiveness.
As soon as I read the Spiritual Work of Mercy: Forgive All Injuries, I immediately thought of Immaculee.  A modern woman and the perfect example of how it is possible to forgive the most hateful, evil acts any human could perform.
It is known to us as Christians that we are called to forgive.
We know Jesus prayed, as He hung on the cross, "Father, forgive them, for they know not what they do."
We can find the direction to forgive in many books of the Bible. From the Gospels to the Epistles, forgiving is stressed as extremely important.
Matthew 18:21-22

Then Peter came to Jesus and asked, "Lord, how many times shall I forgive my brother when he sins against me? Up to seven times?"

Jesus answered, "I tell you, not seven times, but seventy-seven times."
And again . . .
Colossians 3:13-14

Bear with each other and forgive whatever grievances you may have against one another. Forgive as the Lord forgave you. And over all these virtues put on love, which binds them all together in perfect unity.
It can be so hard though!  Ask me to feed the hungry – done.  Easy peesy.  Ask me to forgive someone who hurt me – ugh.  Not so easy.  And then to add "put on love" after the forgiveness.  Not a simple task – not for me anyway!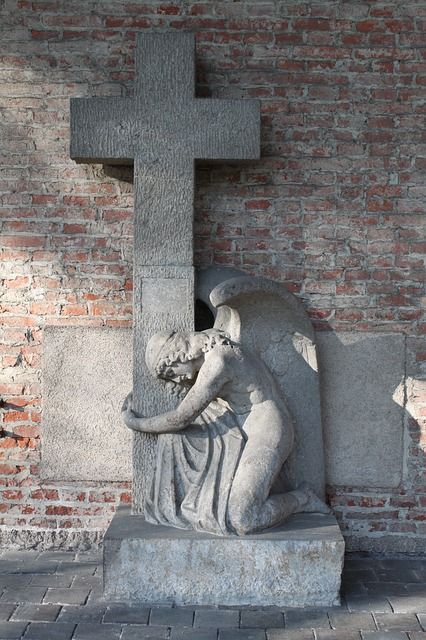 As I arrived at this point in my writing, I googled "tips to forgive others".  The first article that came up on that search was written by the late Dr. Wayne Dyer.  Wayne Dyer was the man that convinced Immaculee to tell her story by writing a book – and the man who published her book.
There are no coincidences!
Here is a link to that article: Dr. Wayne Dyer's advice on forgiving someone
The truth about forgiveness is that it is not just a gift for the receiver.  Forgiveness allows us to be free from resentment and more open to love and compassion.
I know Immaculee credits her ability to forgive the people who took her family's lives to prayer, particularly the Rosary.  For those situations where we find it more difficult to forgive, we absolutely must turn to God in prayer.  I can't help but think of the Prayer of St. Francis.  This is such a beautiful prayer.  The words remind us how we should act and think in all circumstances.  Let us pray:
Lord, make me an instrument of your peace,
Where there is hatred, let me sow love;
where there is injury, pardon;
where there is doubt, faith;
where there is despair, hope;
where there is darkness, light;
where there is sadness, joy;
O Divine Master, grant that I may not so much seek to be consoled as to console;
to be understood as to understand;
to be loved as to love.
For it is in giving that we receive;
it is in pardoning that we are pardoned;
and it is in dying that we are born to eternal life.
Amen.
I strongly recommend purchasing and reading Immaculee's account of her experience during the genocide and her journey afterwards.  The following are affiliate links to her books: 
Left to Tell: Discovering God Amidst the Rwandan Holocaust
Led By Faith: Rising from the Ashes of the Rwandan Genocide
Have you read Immaculee's story?