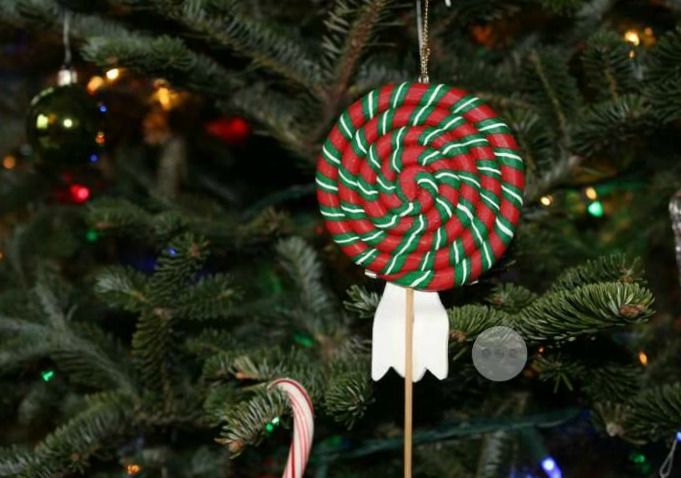 Our family truly had a Blessed Christmas! As I write this,  I am listening to our son play with his Hess truck – which by the way could be the loudest toy ever created . . . like ever.  Seriously.  Anyway, I digress . . .
Having a three year old not only makes the house louder and life more busy, it intensifies the magic that is Christmas.  That childlike faith that Jesus reminded his disciples of in the Gospel of Matthew , is so tangible at Christmas, it could practically be wrapped up in a Macy's shirt box.  The moments that have quickly become treasured memories this holy season, have "schooled" me in some of life's simple lessons.
*This post contains affiliate links! Thank you for supporting this blog!
 Sing and Praise the Lord through Music! Our son learned to sing "Go Tell it On the Mountain" at his school and just started singing it at the kitchen table one day.  My heart leapt for joy!  I love this song (it's catchy, plus I lip sang it in front of my high school students one year, so it brings back a happy memory).  What a great reminder of how singing a hymn is a beautiful a prayer!
Always Give More. I think I saw on Pinterest and Facebook more than a dozen times a post that suggested wrapping up Christmas themed books and opening/reading one each day of December.  I did our own version of this in our house.  I went to the library and took out almost every Christmas picture book.  As I read them, one book in particular taught me a lesson.  The Baker's Dozen: A Saint Nicholas Tale was an attempt by me to learn and teach my son about St. Nicholas before Dec. 6th.  This was the first year we did the "leave your shoes out for St. Nick" tradition, and honestly, I knew nothing about it.  This book wasn't as much about St. Nick that I had hoped, but it has a great moral – always give more.  It's been my mantra for almost a month,and I must say, it is making choices easier!
Believe.  I still believe in Santa.  I'm 40.  I've experienced Christmas magic in many ways, and to me, Santa is real.  St. Nick is making appearances around the celebration of Our Lord's birth.  From the random gifts my husband seems to get almost every year – not from me, to our son getting his stocking from Santa the first time he sat on his lap, I believe Santa is not a legend or myth, but in some way, real.  Our little boy started to understand "Santa" this year.  He asked for a "Big Blaze and a Little Blaze".  When he woke up Christmas morning, he asked, "Did Santa come"?  This excitement brings such magical joy to our household!  It's fun.  It's special.  It's exciting, and like faith, it is a gift!
Enjoy the Little Things! For the first time, I saw our son enjoy the ripping open the presents.  Tearing that wrapping paper is FUN!  I may love or hate what's inside – but how happy am I to open a gift that's not just in a gift bag!  Opening presents is so fun!
Life was fun before the internet, Ipad, smartphone, etc. Not that I don't see the beauty in these inventions!  Last week an ER trip was made bearable because of youtube videos on my phone.  But our son is only 3 years old, and I'm trying my best to limit screen time as much as possible.  He is naturally drawn to the ipad, my phone, everyone else's phone, the tv, etc.  My husband and I want him to experience creative play through discovery and imagination in many of the ways we remember and cherish from our childhood.  I'm so happy to report that out of all the gifts Santa brought, Xavier's favorite are the slinky, Hungry, Hungry Hippos and a cash register toy!  Even my dad got in on the slinky down the stairs action this holiday!  What a gift of nostalgia!  How happy it makes me to have some good old fashion fun!  I even bought my husband the Perfect Partners game (kind of like a newlywed/ how well do you know your spouse game).  We played it with our neighbors and had a great time!
Christmas is a Season – not a day! – I feel like our culture, with the pressure on social media, makes us feel like we have to do a litany of things by December 25th.  December 25th is the first day of the Christmas season.  We don't stress out about getting out to see all the Christmas lights before Christmas.  Last year we did the tour driving around town on New Years Eve – and it was great!  There's so much relief and peace in knowing that Christmas is a season, not a day.  We'll get to see our family, we'll get to see the lights, and hey, if we want to bake Christmas cookies again – we'll do that too!  No stress – enjoy the time, and throw away the check list!
Siblings are an amazing blessing. I am the oldest of five.  My husband is one of four.  We do "pollyannas" or "secret santas" with our families instead of buying each and every person a Christmas gift.  This is a way to save each other money, but also ensures that at some point, we all get together to exchange gifts.  Matt and I both love our brothers and sisters and see them as not only family, but friends too.  This reminder is also encouragement for us to continue to pray for and be open to at least one sibling for our son.  We have been home study ready for almost a year, and hope that soon we will be blessed with another child!  You can help us spread the word by sharing our website! Matt and Amy hope to adopt 
Rest.  Rest and DON'T FEEL GUILTY! – We had two family parties Christmas day, two more family parties the day after Christmas, and two extended family parties on Dec. 27th.  How lucky are we to be invited to so many holiday get togethers!  I love our families – from parents to aunts, uncles and cousins.  But, we were exhausted.  On the morning of Dec. 28th my son woke up and therefore I woke up.  I could have slept for five more hours.  But . . . such is a mother's life. He wanted me to carry him downstairs, and I did.  I did until I fell.  I tried to fall in a way that he wouldn't get hurt, but landed on my right foot in a way that made me yelp and wake up Matt.  It hurt.  I ended up going back to bed and Matt stayed up with our little guy.  When I woke up I could barely walk on it.  We went to church and I realized the pain wasn't going away, and I needed to stay off of it. I called our Aunts and told them we weren't going to make it to either party.  Confession: I was thankful.  I was thankful that I had to sit on my couch and go nowhere.  Perhaps next time I can just say, "we need a day to decompress" without needing a physical injury to slow me down!
Having a Loving Husband is the Best Gift of All! Matt bought me a few awesome gifts (like a very warm coat), happily agreed to go on an adventure into the city on a rainy day, wrapped presents like a pro, put batteries in everything, waited on me hand and foot when I hurt myself, and gave me lots of opportunities to sleep! And, as I am typing this he just brought me a snack (LOVE HIM)!  He is so kind and generous – I need to remember this when he drives me crazy!!
Please tell me!  What simple pleasure did you enjoy this holiday season or are you looking forward to?  Please comment below and share your wisdom with me!